Business: Secondhand Curves
Owner: Rachel Cadie
Location: 5643 E State St, Suite No. 2, Rockford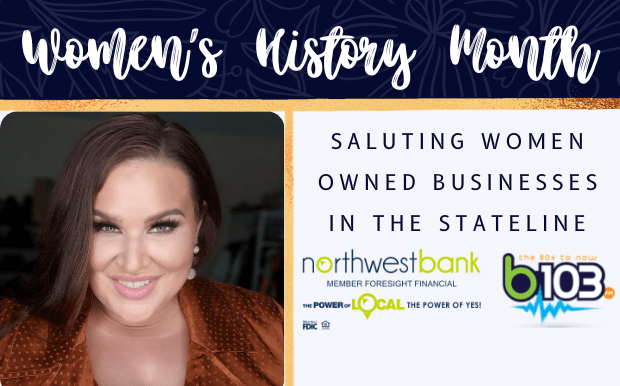 Tell us about yourself and your business:
I'm Rachel Cadie. I've owned Secondhand Curves for almost nine years in Rockford and I have a Chicago suburb location in Bloomingdale that I have had for about a year. I've always been plus size and it's always hard to find plus-size clothing that not only looked cute but fit and was affordable. I wanted to make it more accessible and affordable for plus size fashion.
What inspired you to start your business?
It's amazing being a part of such a great community in the Rockford Stateline area. It is such a supportive city, and I am happy to see the growth in our city.
What's it like being a female business owner here in the Stateline?
Empowering women is vital. I want to show women that we can do anything we put our minds to. One of my biggest challenges as a female business owner is there is learning to always stay true to my brand.
What advice would you give to a woman wanting to start her own business?
My advice to give to a woman who wants to start her own business is to go for it. Take the leap. We will never know a reward unless we take the risk. If you are passionate and dedicated you can achieve great success.
Who or what has been your biggest support system as a female business owner in the community?
I have several female business owner friends in the Rockford area. So I really have to say that every female-owned business has been supportive. We love supporting each other.
What are the biggest challenges/advantages to being a female business owner?
No matter what people tell me I should or shouldn't do with my business at the end of the day it's my business and I'm going to keep doing what works best for my business. Everyone will want to give you advice but at the end of the day go with what you believe in.