Business: Vixen Productions
Owner: Lonnie Iske
Location: 551 N. Mulford Road in Rockford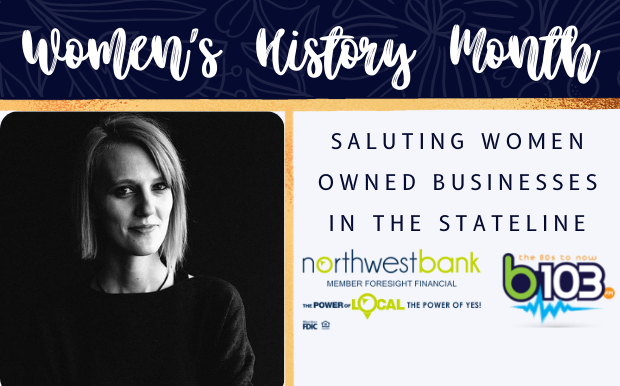 When you're just getting out of high school and attending college, you think you've got it all figured out. You have your mind set on what you want to be when you grow up whether it may be a scientist or a lawyer, or in Lonnie Iske's case, an illustrator.
While taking classes at Rock Valley College, Iske decided to enroll in basic video and audio production.
"About two weeks into that class, I changed my major and starting pursuing this," Iske said in an interview with the B103 Morning Routine. "And then I don't even think I graduated yet before I started Vixen when I was 18 years old."
For the first four years, Vixen Productions was only working in the music industry, creating and editing music videos, concerts and band promotions. Little did Iske know that down the road the production company would be producing videos for United Way, the Rockford Area Arts Council, and the Rockford Chamber of Commerce.
Before the pandemic hit, Iske said she was working on getting a branch started in New York City with a friend she used to work with.
"We decided we would try something out there, but then 2020 hit and so slow start, but we're getting there," she said.
Vixen thrived during a time that everything was going virtual and videos were in high demand.
Now 16 years later, Vixen Productions offers a full range of video production services from commercial work to brand videos, to social media ads and live events.
When asked what advice she would give to any woman who wants to get started in this business, she responded, "Definitely do it. The film industry doesn't have a lot of women representation so I strongly encourage, if you're interested in this field, to go for it."
Listen to the full interview below: