Pet of the Week: Nominate Your Furry Friend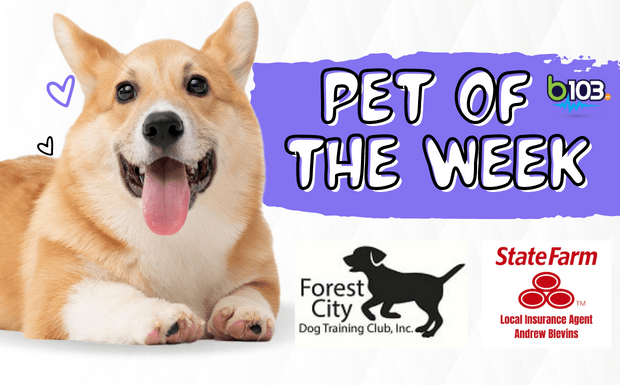 We know you love your pets like family, so each week we're giving you a chance to show them off! Every Wednesday morning, we'll post our Pet of the Week on the B103 Facebook page. Each month, one of our winners will also receive a free training class at Forest City Dog Training Club!
The Pet of the Week is brought to you by Forest City Dog Training, the Stateline's Premier Dog Training Club, and Local State Farm Agent Andrew Blevins of Loves Park.
Submit your pet's photo below.