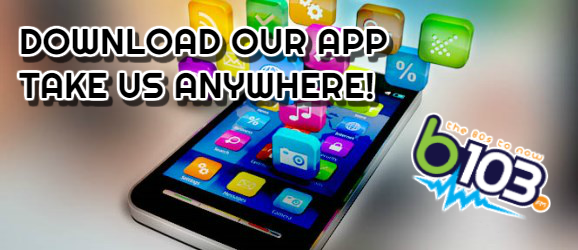 With the B103 mobile app, you can go anywhere. Just download it for free and listen to us while you're on the go: at the gym, at work, anywhere you take your smartphone. We're as mobile as you are, with our B103 Mobile App.
It's quick to get, easy to use, and FREE to download. Take B103 with you where ever you go.
Standard features of our mobile application include:
Now Playing
Music History & Expanded Track Details
Alarm
Weather
Click on the logo for your device and follow the instructions.
Apple iOS or Android