Business: Josef Barbados and The Hemp Center of Northern Illinois
Owner: Lola Renner
Location: Josef Barbados is located at 6860 Spring Creek Rd, in Rockford. The Hemp Center of Northern Illinois is located at 6739 Broadcast Pkwy in Loves Park.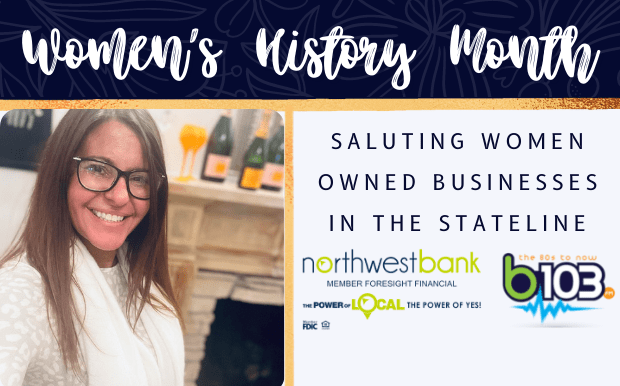 Lola Renner spent most of her life working in the local bar and restaurant industry, working closely with Chef Josef Schwaiger, giving her the opportunity to run and manage a restaurant called Pearl.
"I didn't realize at the time, being so young, that I was learning business management, along with everything else that came along with running a restaurant," Renner said in an interview with the B103 Morning Routine. As time passed, she got out of that industry and started learning about the medical cannabis industry which allowed her to open her first store, The Hemp Center of Northern Illinois.
"Opening The Hemp Center, being the first one of its kind so that alone was intimidating, being a female," said Renner, "Rockford being a small town, I've worked in restaurants. I've been a waitress, a bartender, most people knew me as that, 'Like how could she run a business?'"
The female industry in fine dining isn't very big so when Renner was stepping into Josefs, she knew she had big shoes to fill but through hard work, dedication, and perseverance, Josef Barbados still is that family-style restaurant everyone has grown to love just with a new face of ownership.
Renner said her biggest support system has been The Rockford Local Development center, Al from Giovanni's, Andy Roiniotis and Denny Trakas from RBI, and Zak Rotello from Olympic. "It's just been really nice to see other restaurant owners really reach out and want to see me do well, is just amazing," Renner said.
Listen to Lola Renner's full interview with the B103 Morning Routine, below!