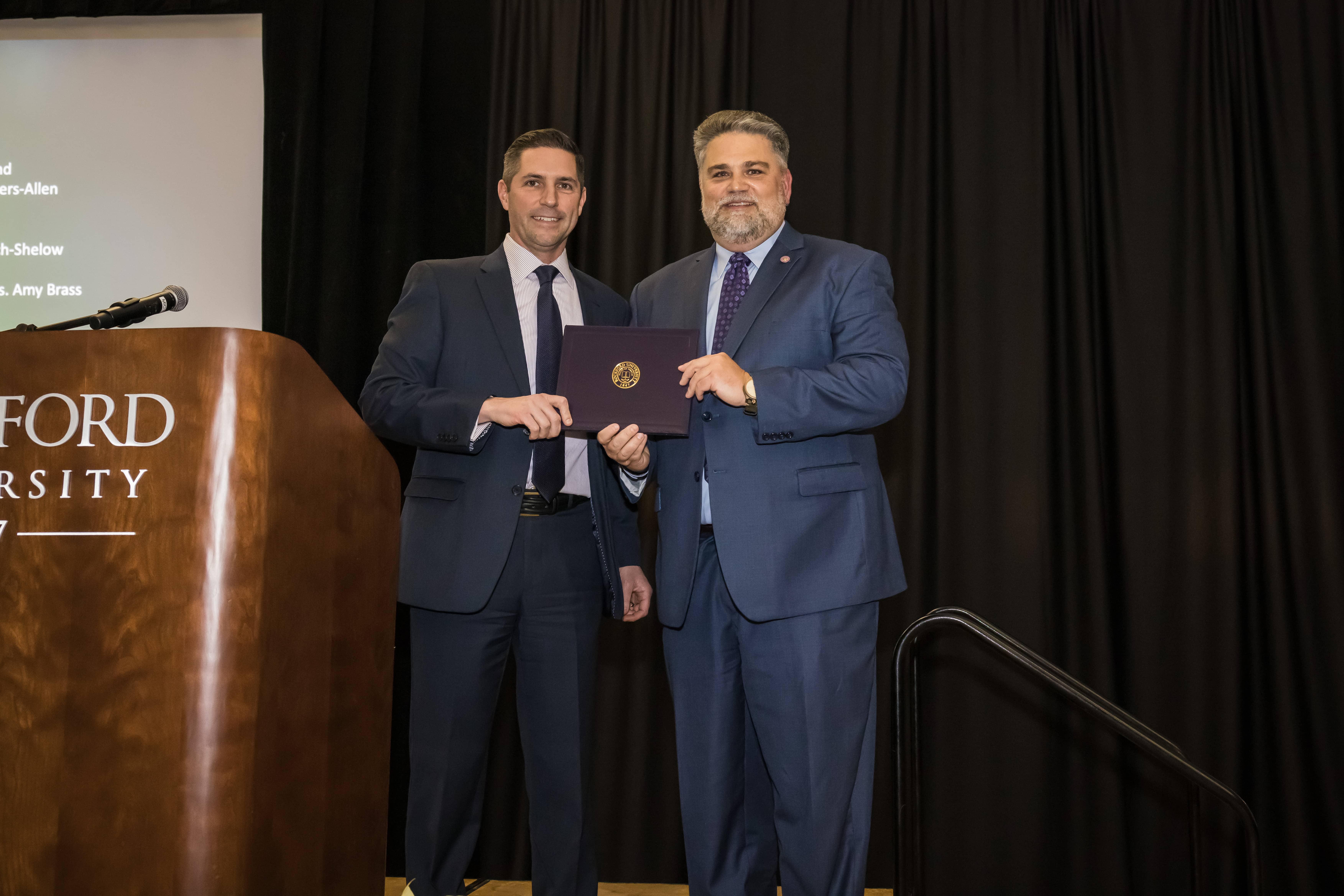 ROCKFORD — Former Rockford University President Eric Fulcomer was recognized with an honorary doctoral degree of humane letters at a farewell reception earlier this month.
Fulcomer, who served as the university's president for six years, resigned to accept a job as the president of the Wisconsin Association of Independent Colleges and Universities in Madison.
The honorary degree recognizes outstanding individuals whose accomplishments can serve as an inspiration to graduates.
"In his years serving Rockford University, Dr. Fulcomer embodied the values of the university: a commitment to scholarly activity, creative expression and community service, as well as preparing students to change society," said Rebecca Epperson, chairperson of Rockford University's Board of Trustees. "For these reasons and more, he's more than deserving of Rockford's Honorary Doctoral degree. We're grateful to have had Dr. Fulcomer's leadership and service over the last decade and are proud to now count him among our family of alumni."
Fulcomer became the university's 18th president on July 1, 2016. He previously served as vice president for enrollment management.
Patricia Lynott, who most recently served as president of University College at Southern New Hampshire University, has been named the interim president.