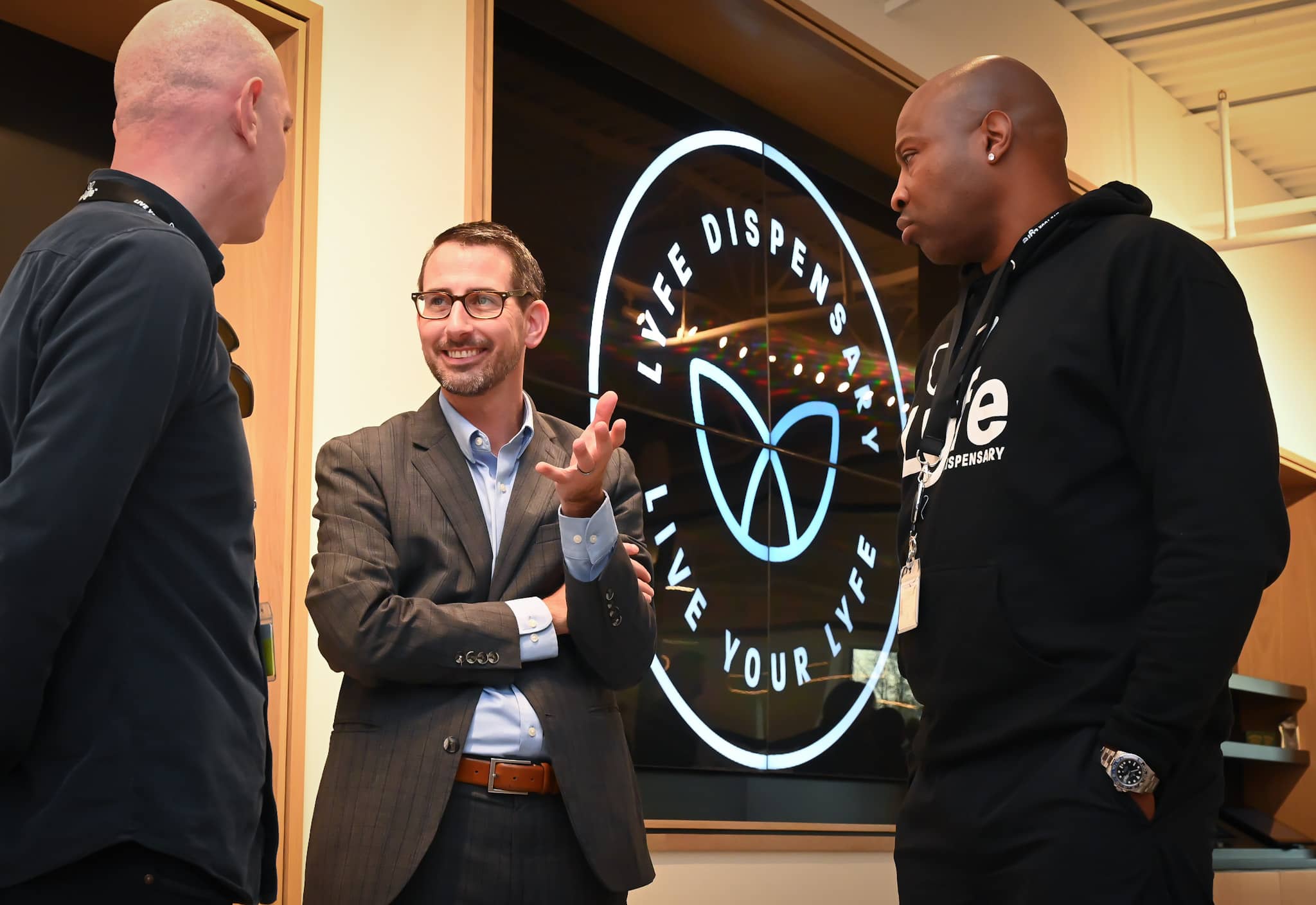 ROCKFORD — Lyfe Dispensary, a new recreational marijuana business that boasts one of the largest cannabis spaces in the state, celebrated its grand opening on Wednesday with a ribbon-cutting ceremony attended by local and state dignitaries.
The locally-owned, state-licensed cannabis dispensary is at 6774 Troy Drive, which is just off East State Street near Aldi and Midland States Bank. Owners spent about six months renovating the former World Gym before a soft opening last week.
The dispensary was licensed as part of the state's Cannabis Social Equity Program, which is designed to provide Black and brown people and other communities historically effected by arrests for cannabis offenses with the opportunity to participate in the legal marijuana industry.
"You see a building that was underutilzed coming back to life. You see 25 employees being paid a livable wage. You see local ownership investing a significant amount of money into our community, and you see the only social equity dispensary in our city," Mayor Tom McNamara said at the event. "This is what it's meant to be. This is how that law was meant to impact communities."
Rockford imposes the maximum 3% local tax on cannabis sales and uses the revenue for its REGROW grants, which are meant to support communities negatively affected by cannabis prohibition laws.
McNamara was in attendance at the celebration along with Vaughn Bentley, deputy director of cannabis control from the Illinois Department of Financial and Professional Regulation, state Rep. Maurice West and other state and local officials.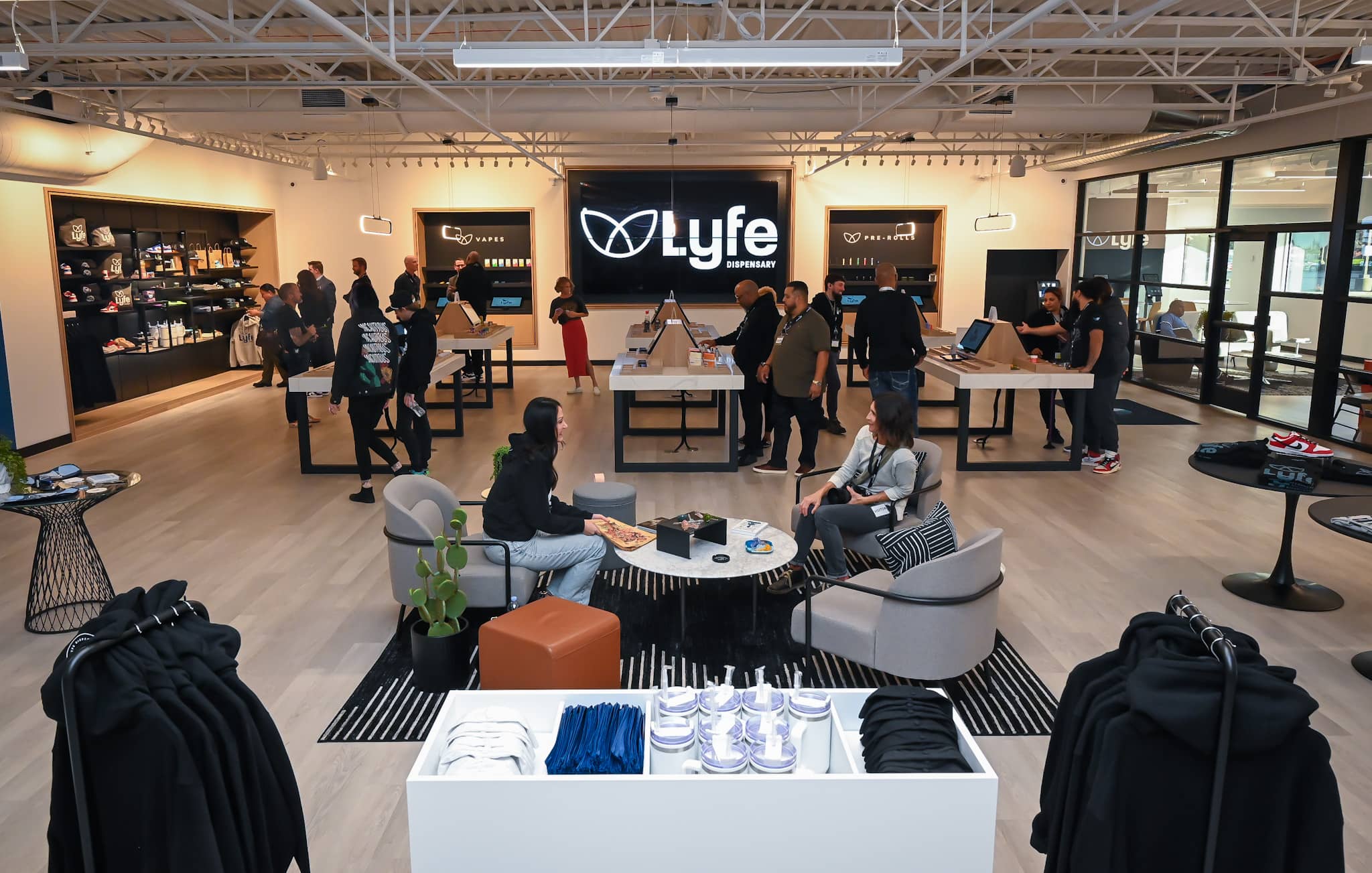 The business is owned by Michael Hodges, Reed Sjostrom and Dustin Koch. Hodges has past experience in the cannabis industry in California. He also owns and runs Artison Group, a boutique sports management agency. Sjostrom and Koch are the founders of Prairie Street Brewing Co. in downtown, which they continue to run.
The owners said the event was meant to signify the start of Lyfe Dispensary's commitment to the Rockford community with a focus on wellness, education, empowerment and engagement.
"We are dedicated to becoming a trusted partner in our guests' wellness journeys," Sjostrom said. "We are committed to educating, empowering, and engaging our guests, offering an authentic connection that goes beyond transactions."
Lyfe features more than 8,000 square feet of retail space inside its 11,500-square-foot building. There are 20 interactive kiosks that you can swipe through for product information, or you can meet with a wellness provider in one of two private consultation rooms.
Lyfe is licensed for recreational cannabis sales. However, the company will cover the cost of the difference in tax for medical card holders who shop with them.
"So it's the same price as if you went to the medical dispensary. The only caviet is we can serve them as much as they would normally get at a medical dispensary," Sjostrom said. "We really want to be a part of the community and we don't want to leave anybody out. We want everybody to be able to come here and enjoy the space and see what Lyfe is all about."
Recreational marijuana was legalized in Illinois on Jan. 1, 2020, and the state limits the number of cannabis dispensaries that can operate in each region of Illinois.
There are two other state-licensed dispensaries inside Rockford's city limits: Mapleglen Care Center, 4777 Stenstrom Road, and Sunnyside, 2696 McFarland Road.
There is also one in Loves Park, The Happy Cannabis Co., 4120 N. Bell School Road, and South Beloit, Sunnyside at 7000 First Ranger Drive.
Aroma Hill, 1874 Crystal Parkway, opened last week in Belvidere.
---
About | Lyfe Dispensary
Where: 6774 Troy Drive, Rockford
Hours: 9 a.m. to 10 p.m. daily
On the web: lyfeil.com
On social: Instagram @lyfeil, Facebook @LyfeIL, LinkedIn @liveyourlyfe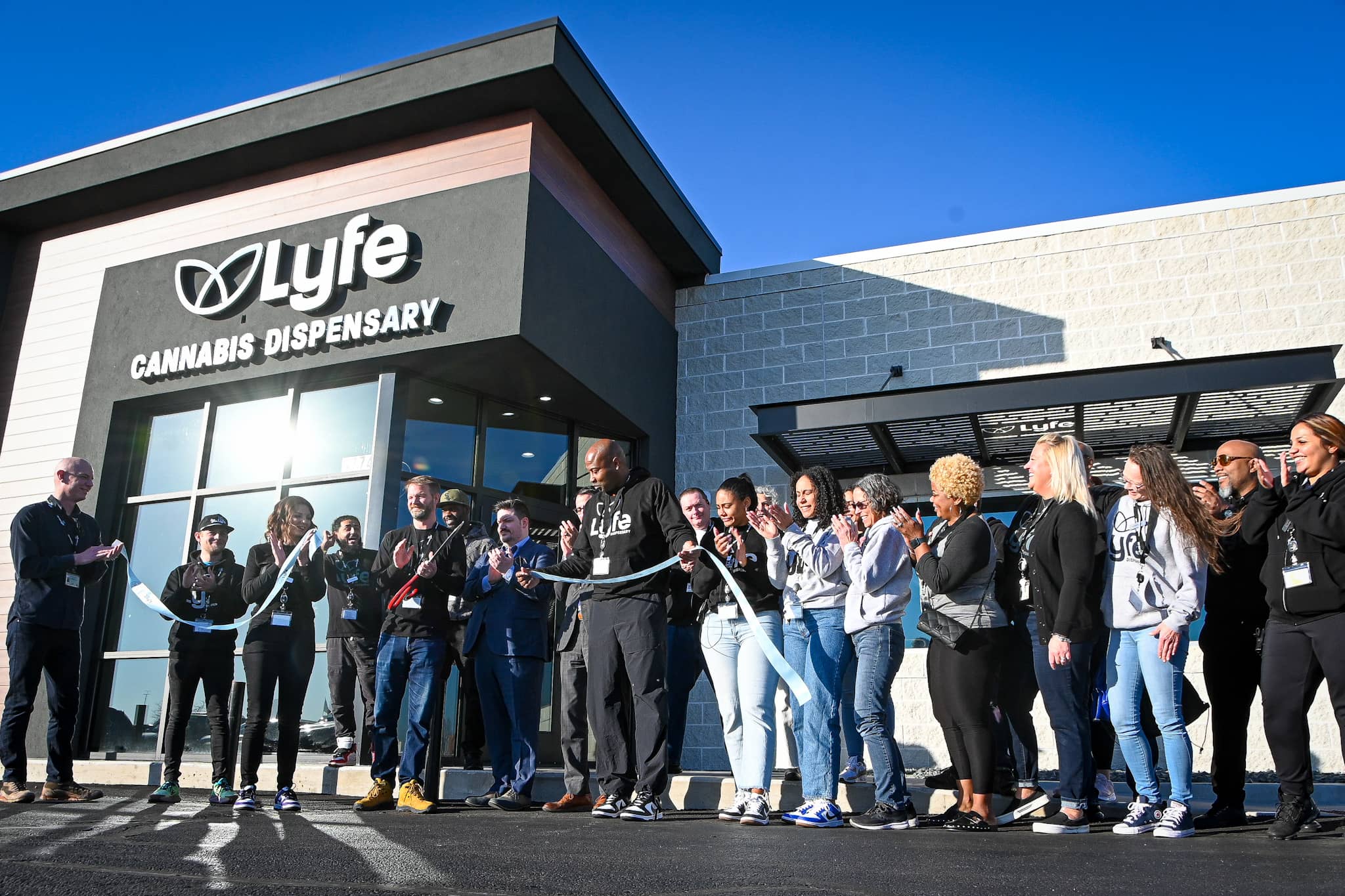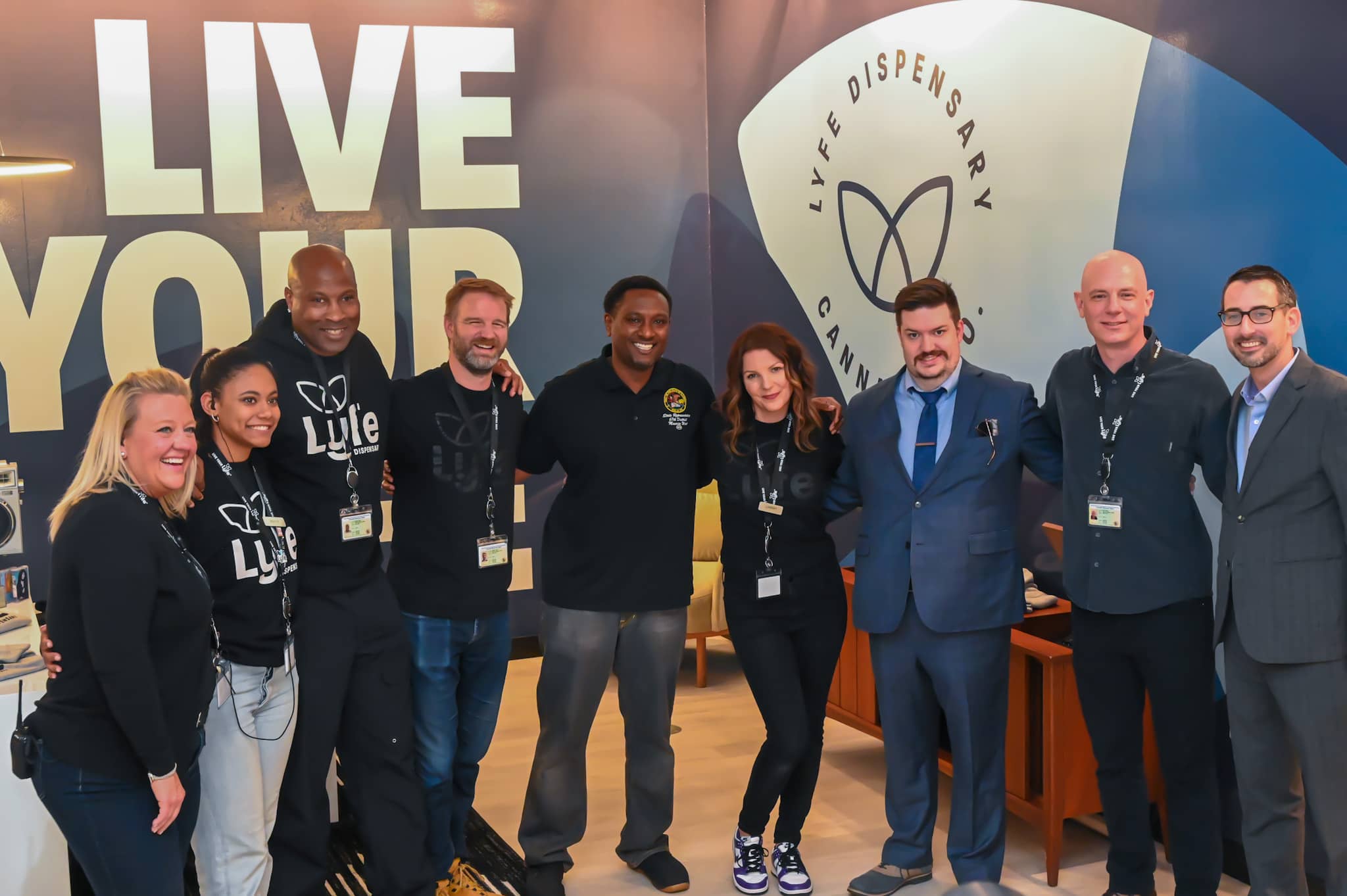 ---
This article is by Kevin Haas. Email him at khaas@rockrivercurrent.com or follow him on X at @KevinMHaas or Instagram @thekevinhaas and Threads @thekevinhaas