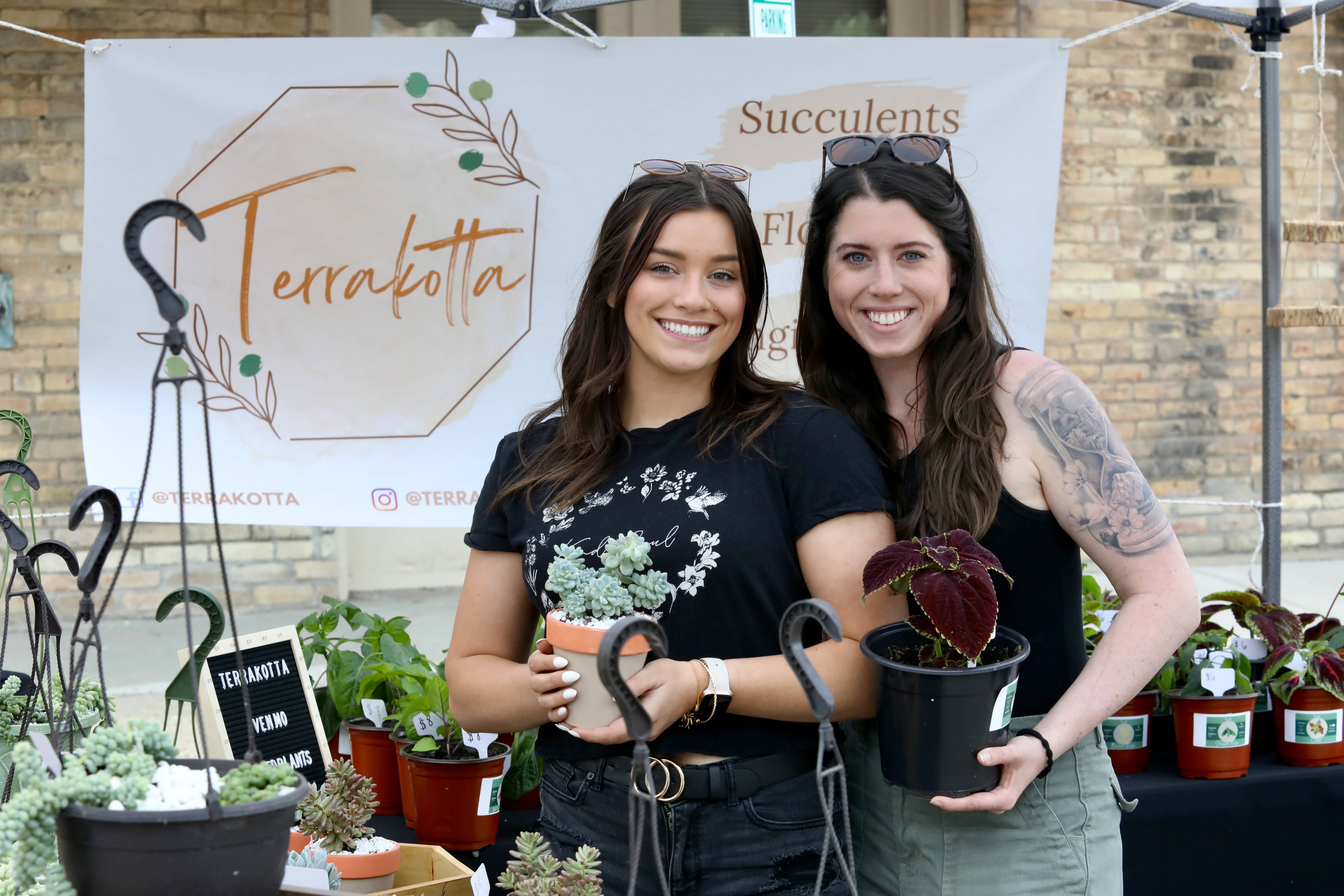 ROCKFORD — Kendra Moreno and Kailee Schulz have been growing their new business Terrakotta seed by seed since the start of the year.
Each of the rare succulents, peppers, flowers and other plants they sell was hand-planted and then raised in a small at-home basement greenhouse. Nothing starts from a transplanted bulb or comes from another greenhouse. That's part of how they keep their selection different from other places' offerings.
"We're starting everything from seed," Schulz said. "We're not starting anything from outside vendors and putting our name on it."
The business partners had grown roughly 3,000 plants in time to make their debut on Friday at Rockford City Market. They're one of 18 new vendors to setup at the weekly outdoor shopping event this season.
"I try to make sure they're succulents and varieties that you're not going to find at the big box stores," Moreno said. "That's what we're offering: rare varieties."
The Rockford natives have complementary backgrounds that they feel helps their business function. Moreno, 25, is a senior contract analysts at Collins Aerospace by day. She brings the business acumen and an expertise in succulents. Schulz, 29, draws from her background in biology to help their plants flourish. She's a fish biologist working for the United States Geological Survey in Ann Arbor, Michigan.
"With her business mind and my science and animal plant background it just seemed like it would be a really good fit for us to go into business together," Schulz said. "Together we form one very functional business."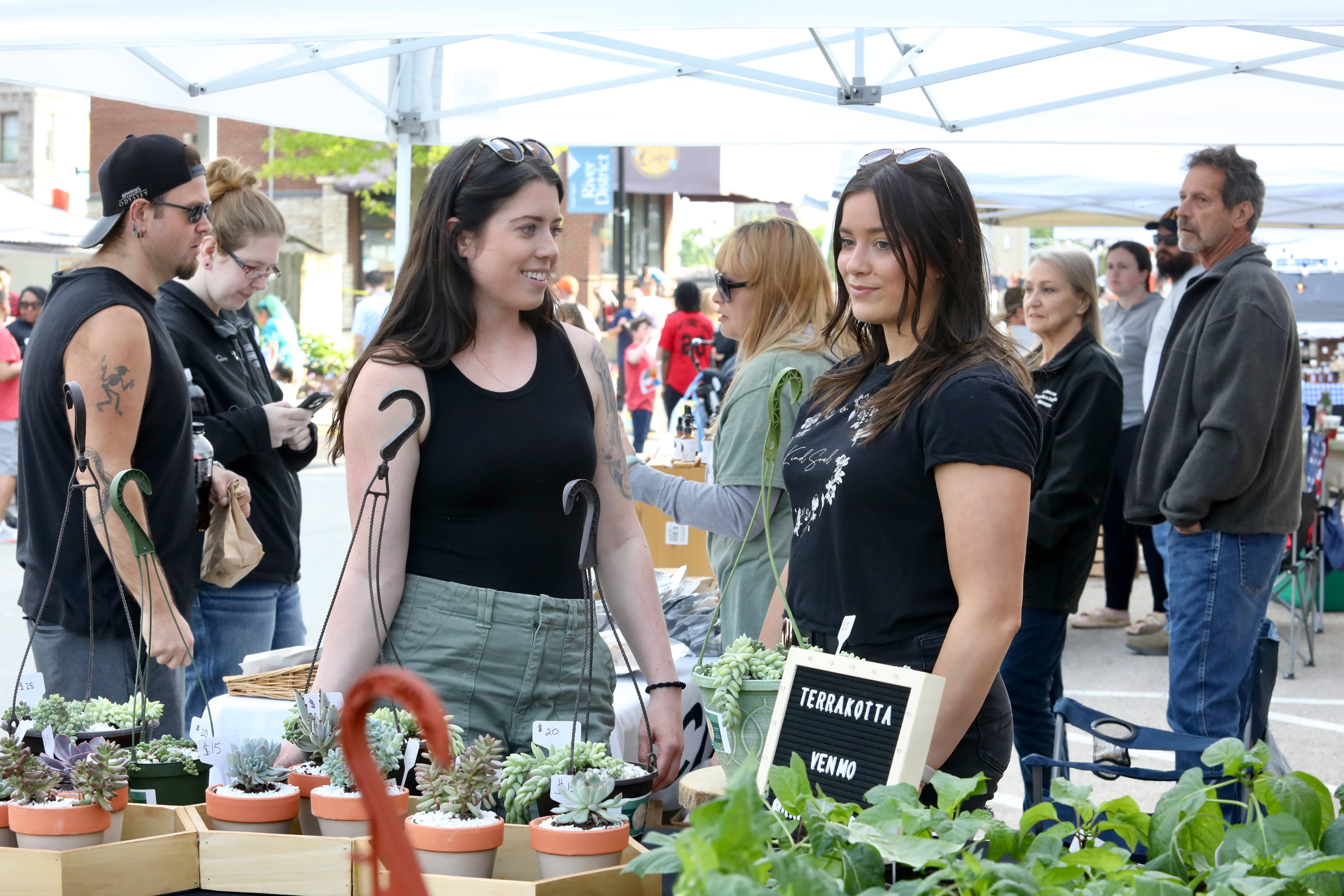 Moreno, a 2016 graduate of Jefferson High School, and Schulz, a 2012 Lutheran High School grad, said the idea for the business sparked during a discussion over mimosas at The Norwegian, a locally owned restaurant on the city's North End.
"We love our jobs, too," Schulz said. "This doesn't really feel like work for us."
They liked the idea of a side project that kept them connected with the community at City Market. That was especially important for Moreno, who has been working from home.
"Every time I go there I know somebody," Moreno said. "Since I've been working from home it's going to really nice to see some familiar faces and getting the support from the community."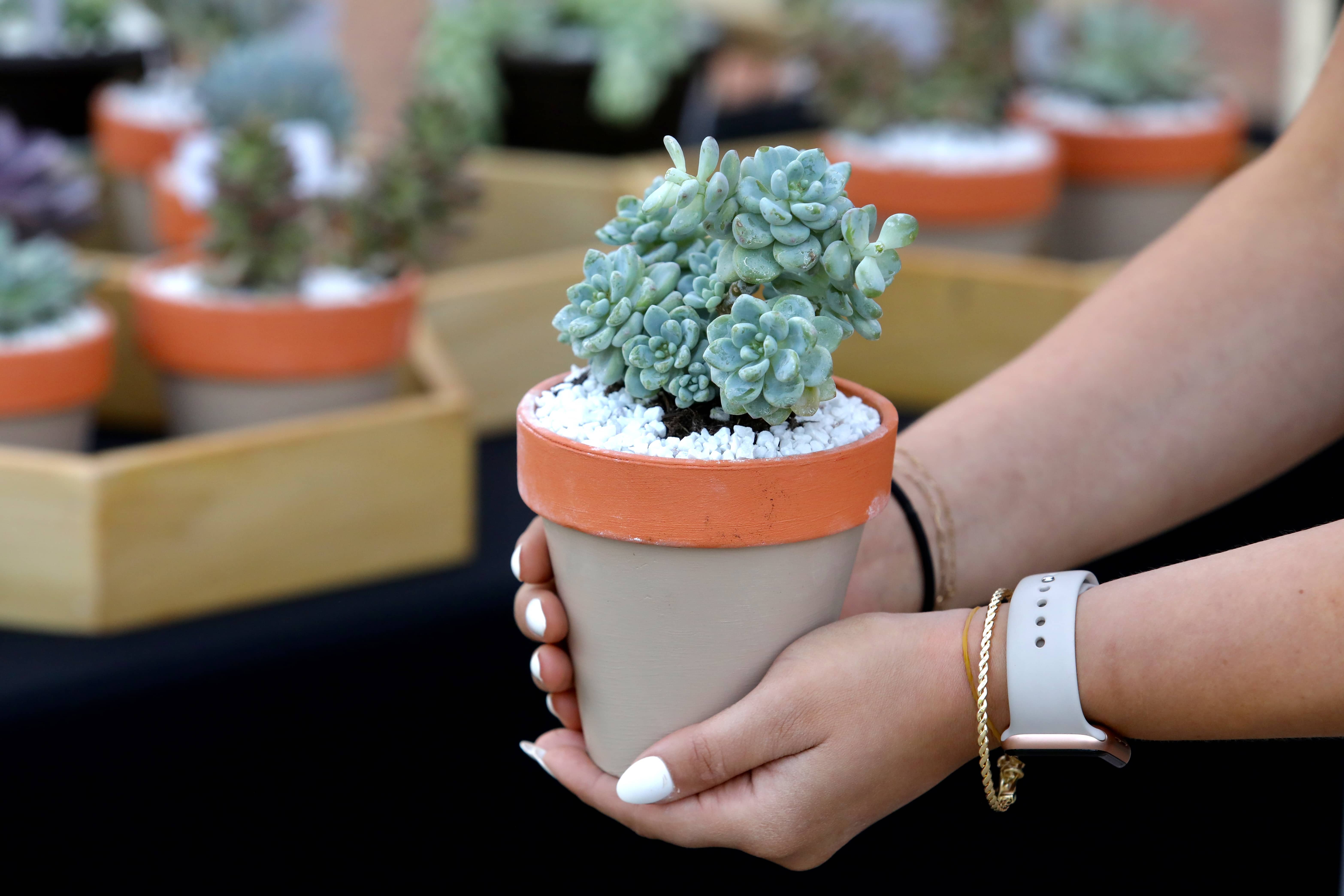 Schulz said some of their offerings will be familiar peppers and plants, but with more rare coloring. You can also buy sugar rush peach pepper, which has a medium to mild spice, sweet bonnet pepper and candy cane pepper, which has a red and green twisted pattern, to name a few of the options.
"We do have common peppers that I think are going to be more for the general public," Schulz said. "But I think the more rare peppers are going to be for people who have established gardens and are looking for new varieties to bring into their already well-established gardens."
The company name was given the German spelling as a nod to Schulz heritage and that of Moreno's partner. You can find them weekly at Rockford City Market on Water Street near the Waterside Building.
"We're proud to be a small business. We're proud to be a woman-owned business," Schulz said. "We're really just focused on doing what we love and hopefully everyone else will love it, too."
Shop Terrakotta
Where: Rockford City Market, State and Water streets in downtown Rockford
When: 4 p.m. to 8:30 p.m. Friday
Follow online: instagram.com/terrakottarkfd; Facebook page here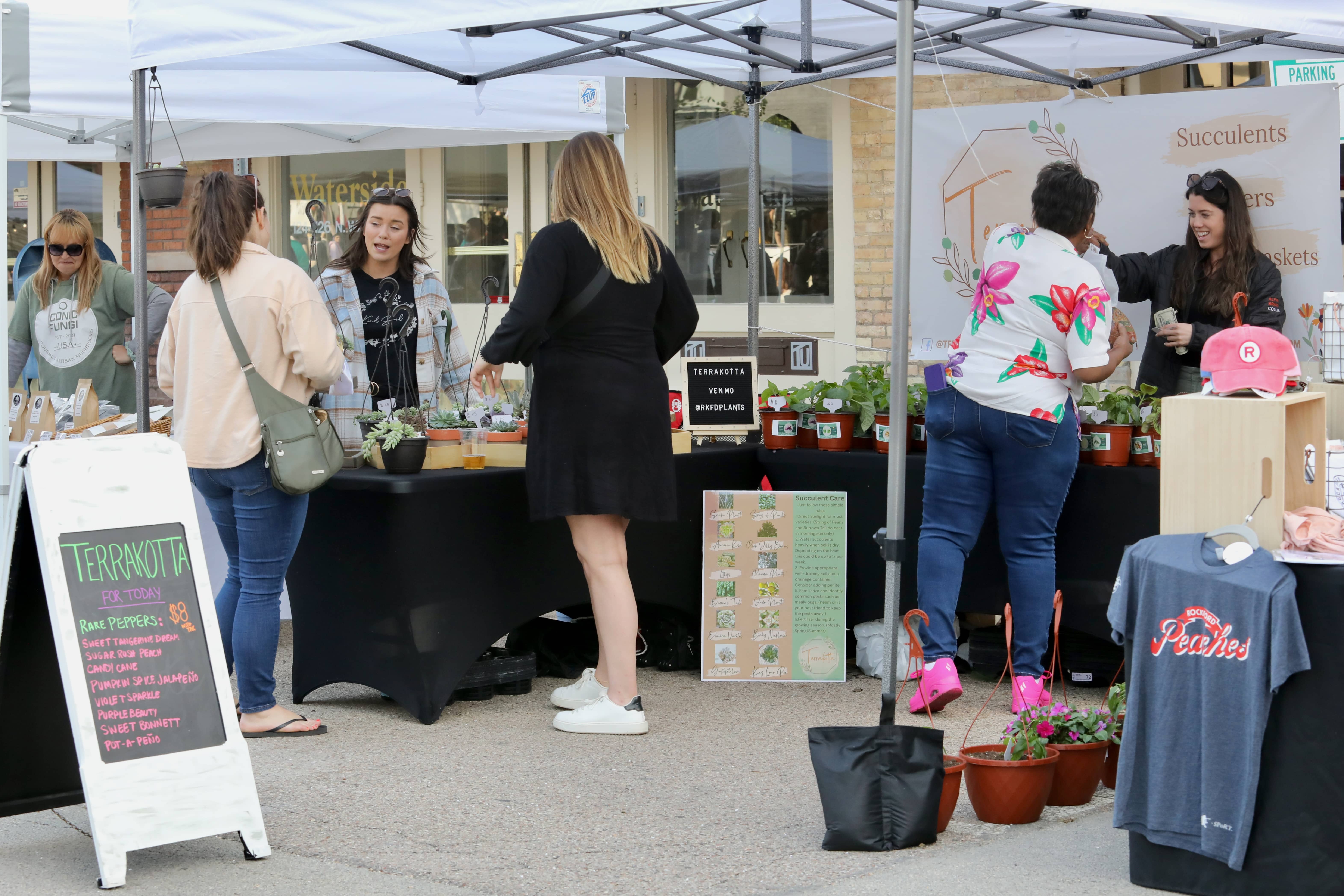 ---
This article is by Kevin Haas. Email him at khaas@rockrivercurrent.com or follow him on Twitter at @KevinMHaas.