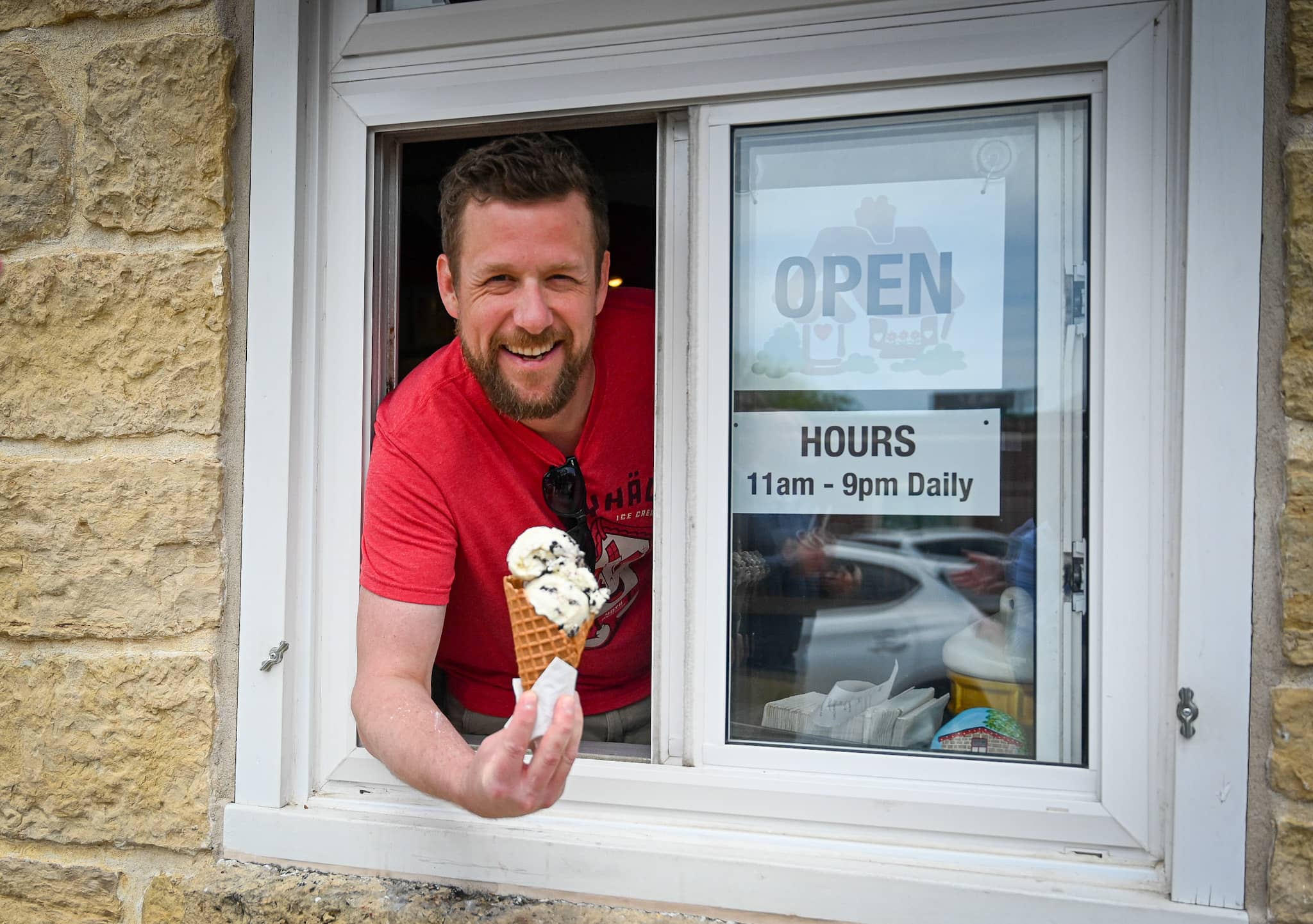 ROCKTON — A handmade ice cream shop that's been part of the fabric of the village's quaint downtown for 40 years was bestowed a new honor this week that signifies its reputation as a must-visit destination.
Dairyhäus, which operates from an 1850s-era Greek Revival limestone building at 113 E. Main St., was presented Friday with an Illinois Made Award.
The recognition from the Illinois Office of Tourism celebrates small businesses whose style and creativity set their locally made goods apart. The honor will help Dairyhäus, which has long been recognized as a go-to summer spot in northern Illinois, get exposure to more visitors through the Illinois Made Guide, a product of the tourism office that highlights Illinois makers.
"It's an absolute incredible privilege to make something so yummy and tasty that our community embraces it so thoroughly and to be recognized by a state that I love," shop owner Brent Murray said. "It wasn't me that won this award or that was issued this award, it was our community. It was our team."
For four decades Dairyhäus has stuck by its small-batch ethos, committing to hand stir every chocolate chip and hand swirl every fudge ripple it mixes into ice cream. The shop was founded in 1983 by Chuck Gilbert, and it has been in the Murray family since 1996, when Brent Murray's mother bought the business. He took over after she retired in 2008.
"Just look at the lines that are outside the shop on any given night. It tells you it's popular," said John Groh, president and CEO of the Rockford Area Convention & Visitors Bureau.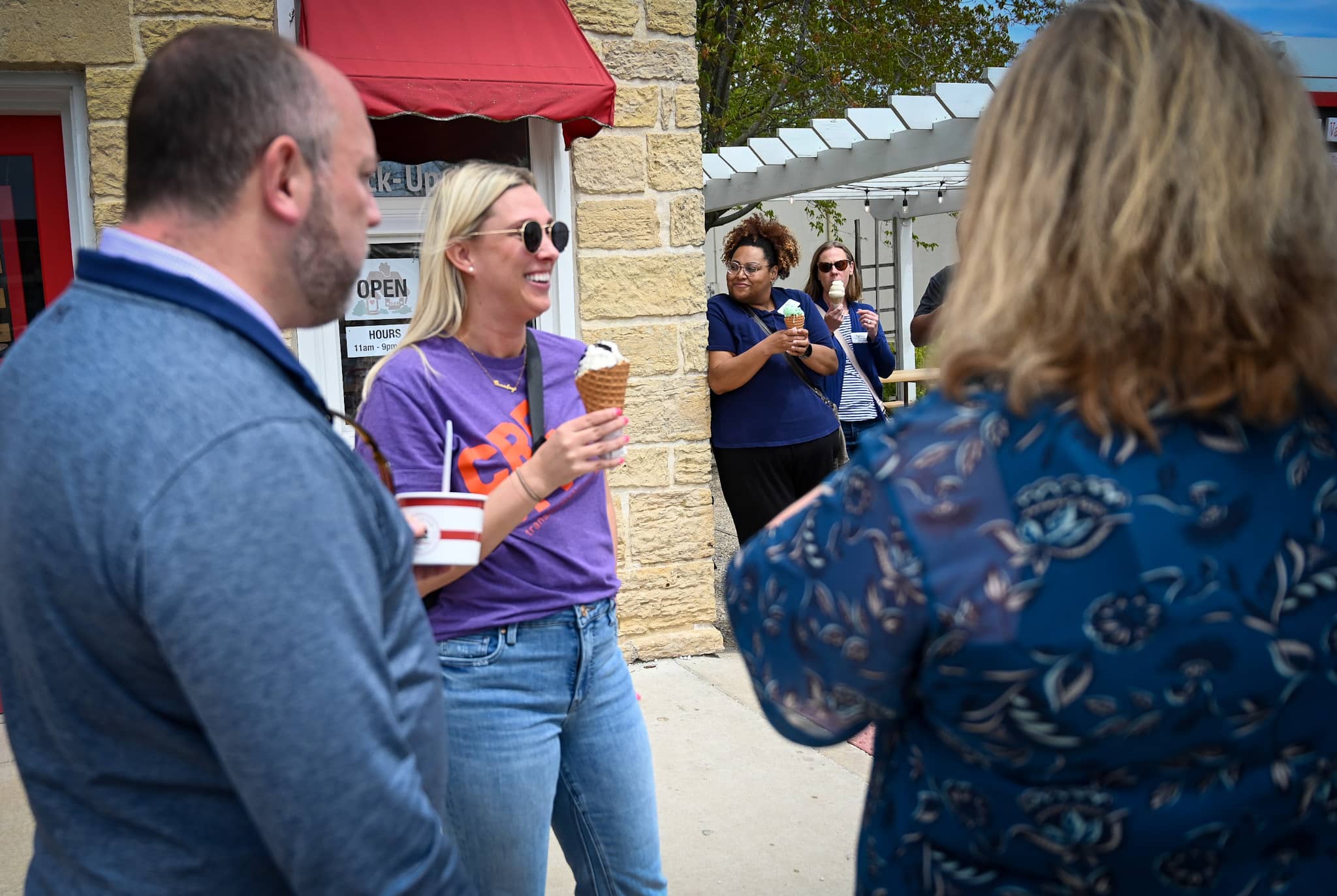 Groh's team nominated Dairyhäus for the honor. He said visitors search for shops like Dairyhäus because they give communities character.
"Locally curated, locally created products are important when people travel," Groh said. "They seek them out."
The Rockford region has previously had other companies added to the Illinois Made list: Rockford Roasting Co., Rockford Art Deli, Fire Dept. Coffee, Barnstormer Distillery and MainfraiM.
Getting ready to grow
Dairyhäus has grown over the years from operating solely as a seasonal shop to selling quarts of its handmade ice cream in area grocery stores. But the demand created a problem for Murray, who said this time a year he often has to turn down requests because his team simply can't produce enough product.
"We just can't make enough out of this building to do what we want to do," he said. "Over the last few years, getting in the grocery stores and doing all that has really pushed us to our brink."
The business recently got more elbow room in the form of new buildings at 116 Green St., which adjoins the ice cream shop property.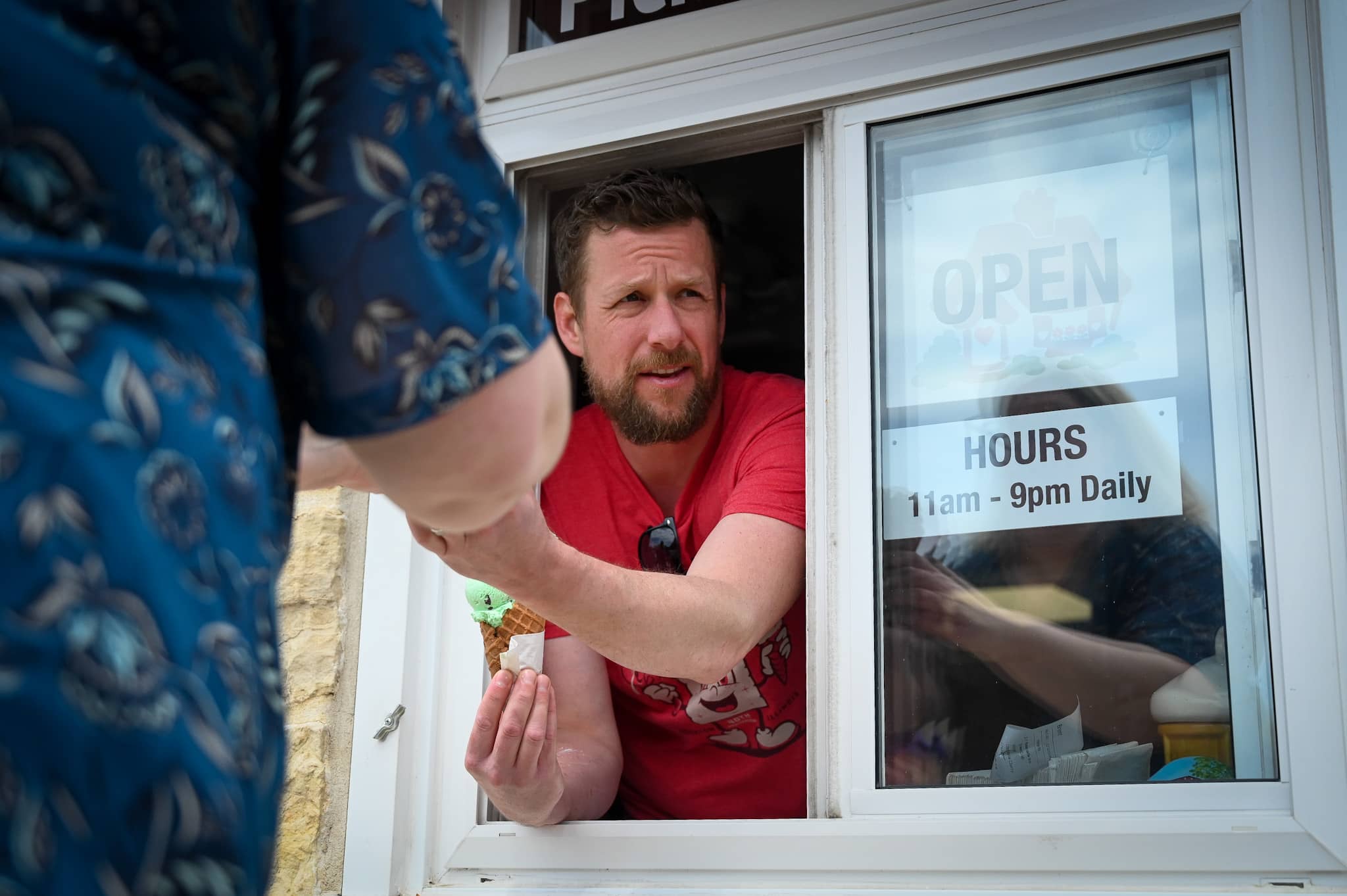 Murray said that the buildings went up for sale in 2020 and he jumped at the chance to buy it. Within the next two years, he hopes to move a walk-in freezer and the ice cream production into one of the buildings. There's also an 1850s-era brick home on the property that he hopes to use to create a small campus-like feel. Think of a mini version of Edwards Apple Orchard, the popular fall attraction.
More production space could also help him bring his ice cream out on the go.
"Food truck has been screaming my name for at least five years," Murray said. "Hopefully that allows us to address that situation and then continue to grow within the Stateline."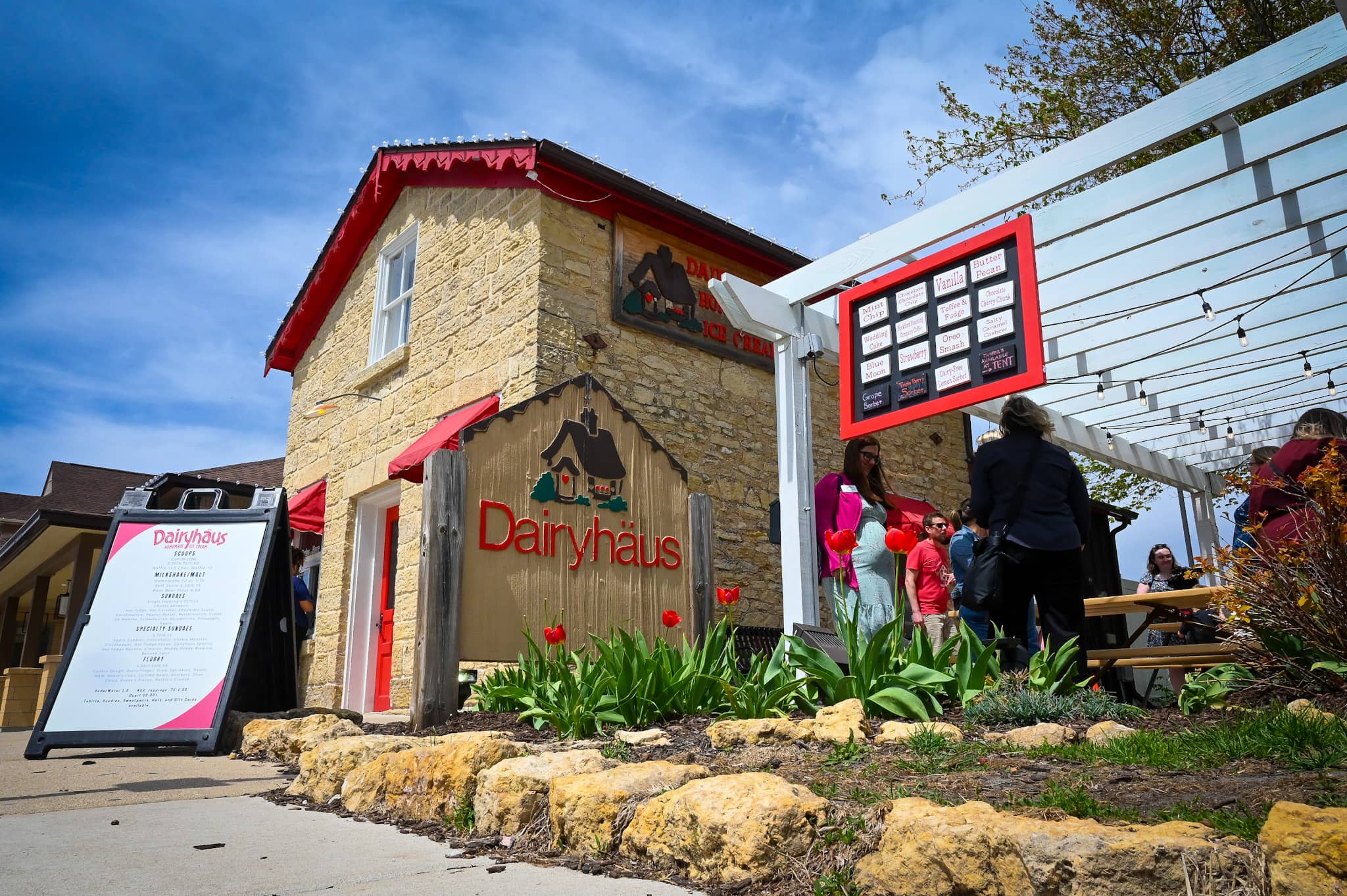 ---
This article is by Kevin Haas. Email him at khaas@rockrivercurrent.com or follow him on Twitter at @KevinMHaas or Instagram @thekevinhaas.