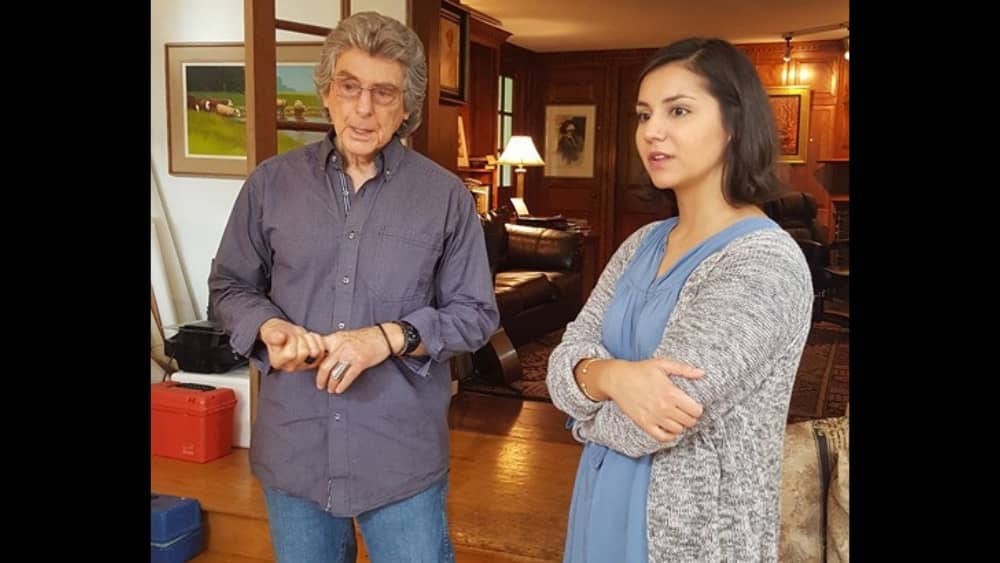 ROCKFORD — The leap of faith Tom Heflin took to become a full-time artist connected him with the rustic Midwestern lifestyle that later became his signature look.
It was 1970, and the father of five found a nearly abandoned barn about 40 miles west of Rockford that he turned into his art studio. It had outdoor plumbing, no phone or clock, a wood stove for heat, an easel and an army cot.
There, Heflin labored 12 to 14 hours on his art, often painting into the wee hours of the morning. In many ways it was an act of endurance. Now, it's his artwork that endures.
Heflin, a prolific artist whose work touched generations of people here and across the world, has died at age 88.
"He was a Rockford hero," said Jodi Beach, a musician who owns several of his prints in her home and her recording studio. "What a loss for our community, but what a treasure for our community."
Heflin excelled across nearly every medium — oil, watercolor, pastel, acrylic, pen and ink, pencil, gouache and mixed media — and gained national and international attention. He was perhaps best known for his realistic landscapes that showcased the serenity of the Midwest. But he also painted florals, figures, still life, portraiture, abstract art and other work. He also illustrated the 1989 children's book "The First Forest" by John Gile.
"If you've been to one of the places that he has put on canvas, you see it in his picture. It's perfect," Beach said. "All of the emotion. All the beauty. He paints with tenderness. It's beautiful to see."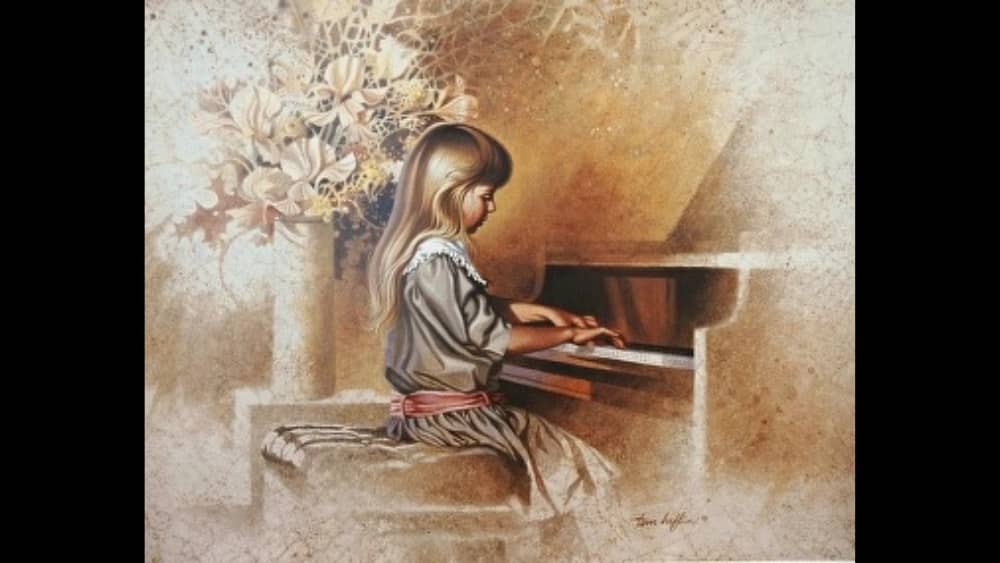 Heflin was still producing art up until his final days, said his friend Vicki Crone, who drove him to the hospital a week ago when he fell ill. He was health-conscious his whole life and was still running about 3 miles a day up until three months ago, she said.
"He didn't use many services of art galleries as they tend to lock you in to one media and or subject," Crone wrote via Facebook. "Instead he had fall open houses in his home and made enough to provide for his family with five children for a year."
He died Saturday surrounded by family, she said.
Heflin was born in Monticello, Arkansas, and came to Rockford with his mother and two siblings as a child. He is a graduate of East High School, and was part of the inaugural class of the Rockford Public Schools Fine Arts Hall of Fame.
He attended the University of Louisiana in 1954 on a football scholarship until he decided to transfer to a school with a better art program, choosing School of the Art Institute of Chicago.
Jerry Franklin, a native of southern Indiana now living in Rockford, said he connected with Heflin when he noticed the artist's southern drawl.
Franklin, who was giving tours at Rockford Art Museum at the time, forged a 25-year friendship with Heflin. He said the quiet and peaceful settings Heflin painted were reflective of his demeanor. Almost everything he painted was sentimental to him.
"He only painted what he loved. Rather than as a commercial artist just to make money, he did it with a passion," Franklin said. "If he found an old bucket in the middle of a field that's rusted out, he knew the history behind that bucket and the sentimentality of it. That all went into his paintings. Every bit of it."
Franklin said Heflin was respectful and generous, both with his time and in giving back to his community. He had donated original art and prints to dozens of charities and fundraisers over the years.
"He was a country gentleman," Franklin said. "He was one of the kindest, most laid back people you've ever met."
Mary McNamara Bernsten, executive director of the Rockford Area Arts Council, said that Heflin was not only an accomplished artist, but he was a wonderful teacher and guide.
"He had a really unique ability to deliver constructive criticism for artists in a kind and encouraging way," she said. "That is very hard to do and it's something artists desperately seek — input, feedback, guidance, skill development — those important things for visual artists to continue to elevate their skillset and elevate their work."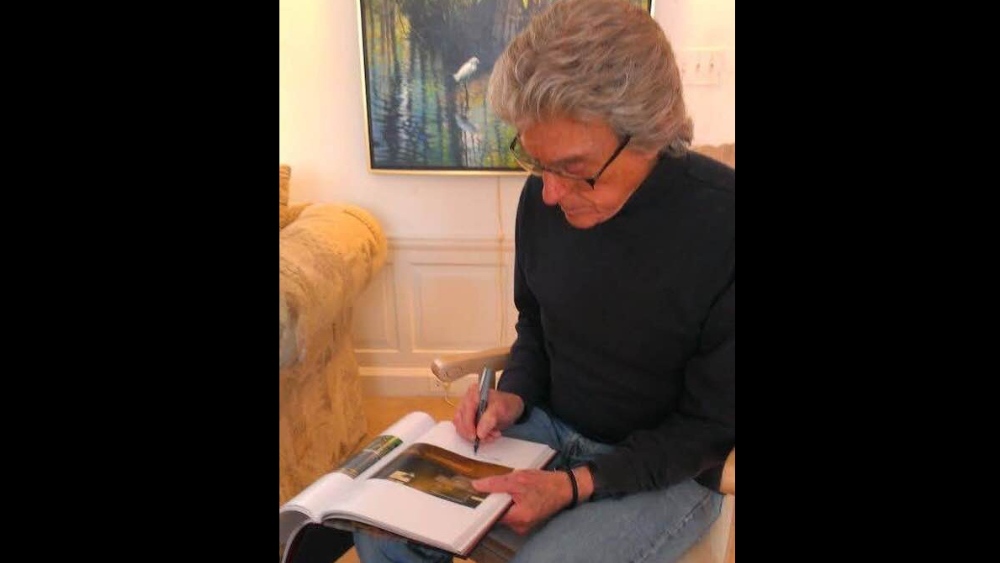 For dozens of years, Heflin worked from his farmhouse art studio making 40 to 60 paintings a year while teaching classes at Rock Valley College, according to Crone. Heflin added a studio to his Rockford home in 1995, and hundreds of people attended his annual weekend open houses.
"His pictures just captured an area that I loved, so realistically so," said Ginger Sreenan, a Realtor who owns one of Heflin's prints. "No matter what the season, there were beautiful landscapes that touched me the most of all of his paintings."
Sreenan's home includes one of the prints Heflin designed as a Mother's Day card nearly four decades ago for a MELD fundraiser.
"It reminds me of me and one of my grandkids walking through the woods on a crisp fall day," Sreenan said. "It greets everyone that enters my house.
"He was very, very special. His work touched many of us."
Carrie Johnson, executive director of the Rockford Art Museum, said Heflin was a mentor to many artists around the region.
"Up until this year he was still having people come into his gallery," Johnson said.
Whether it was his landscape paintings, portraits of Native Americans or a tranquil look inside a farmhouse, Heflin had a way of capturing Midwestern life, Johnson said.
"His work has a lot of nostalgia attached to it," Johnson said. "It was very rooted in Midwestern lifestyle.
"He's so beloved. Say Tom Heflin's name anywhere — it doesn't matter if it's an artist or somebody in our community — and they know his work and they know him. So he was a giant in that respect."
---
This article is by Kevin Haas. Email him at khaas@rockrivercurrent.com or follow him on Twitter at @KevinMHaas or Instagram @thekevinhaas