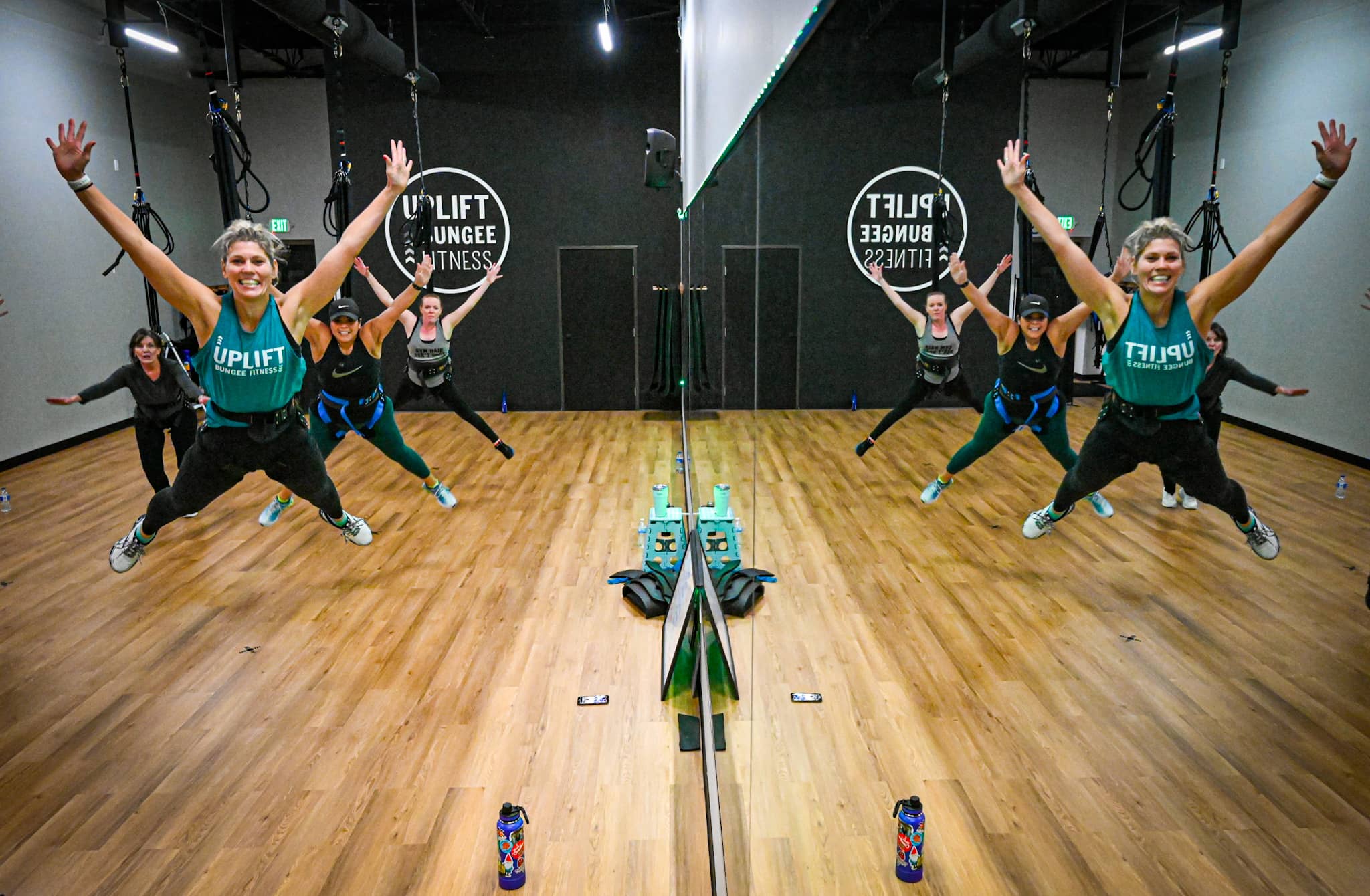 ROCKTON — Need something to spice up your workout routine? Uplift Bungee Fitness is here to help.
Uplift Bungee Fitness is a new health facility offering bungee workout classes with varying degrees of difficulty that combine cardiovascular and strength training.
Participants attach elastic bungee cords to their waist to add resistance at some times and a little spring in their step during other portions of the workout. The classes include classic cardio exercises such as burpees and moves that get you airborne or even upside down, depending on your skill level.
"When I thought of the name of my company, uplift is something that brings a smile to your face, physically and mentally," owner Janette Miller said. "It's something you can add to your routine, uplift your routine. You don't have to quit your gym."
The new bungee fitness business will hold its grand opening from noon to 4 p.m. on Saturday at the facility, 4817 E. Rockton Road, Unit 3.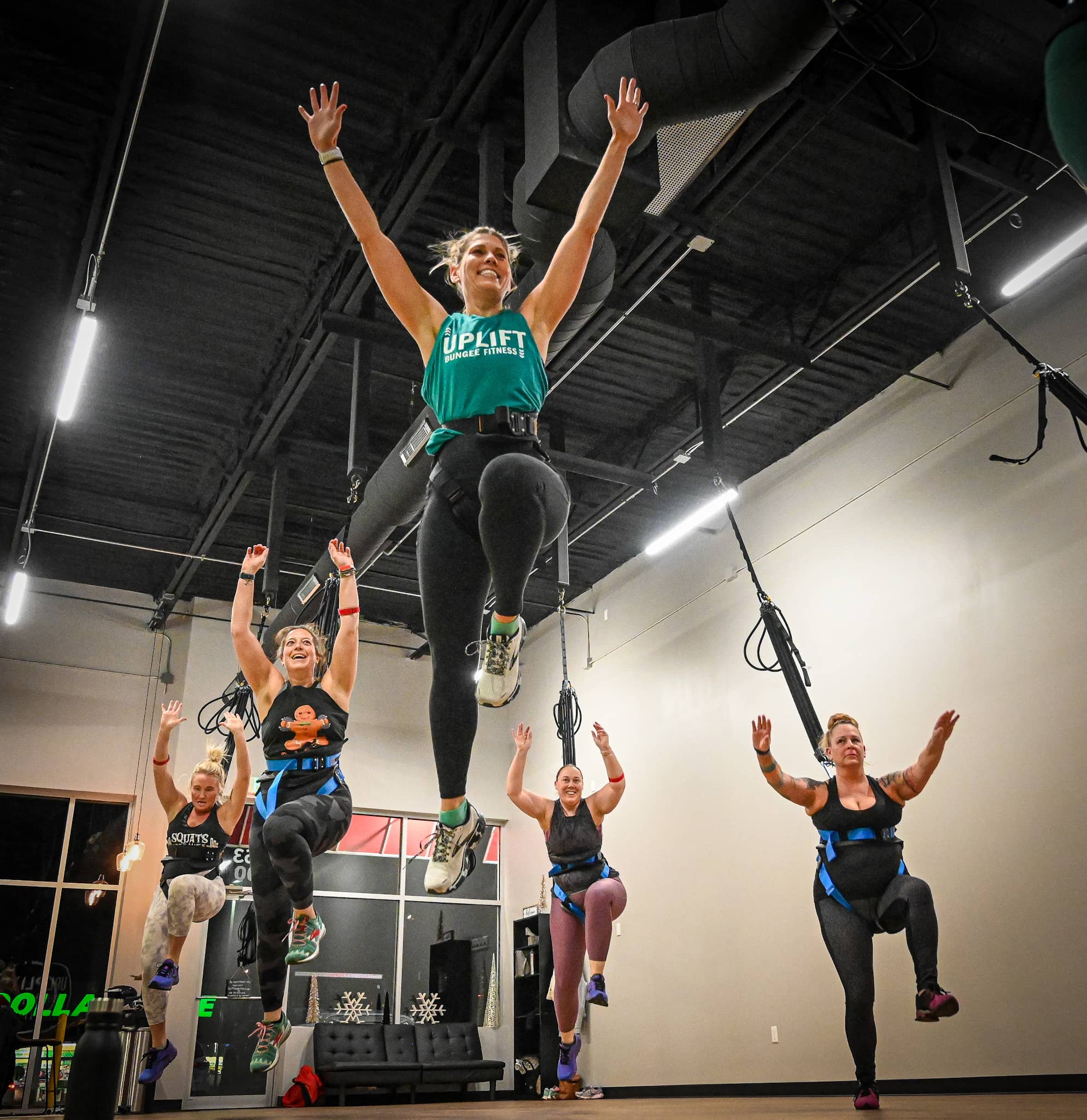 Miller has been in the fitness industry for more than 15 years and wanted to find a way to bring another choice to the greater Rockton area.
"I was kind of trying to figure out a way I can grow as a trainer and bring something new to our area," Miller said. "I decided I wanted to bring bungee fitness to Rockton."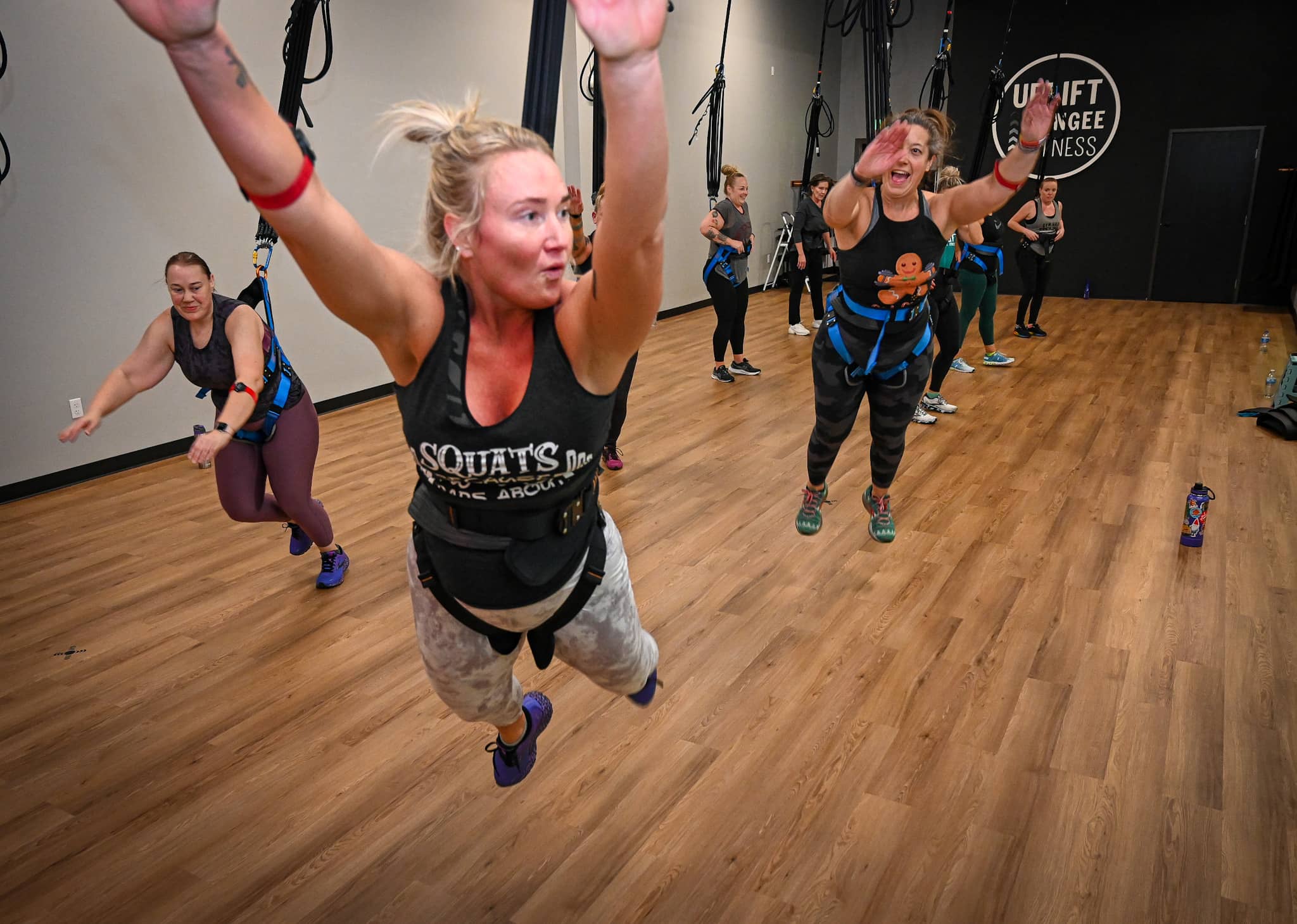 Miller has been working on opening Uplift Bungee Fitness for more than 10 months, practicing at home before she could move into the property.
"I've been doing bungee since January last year," she said. "I did it all at home all summer long in my barn while this was being built."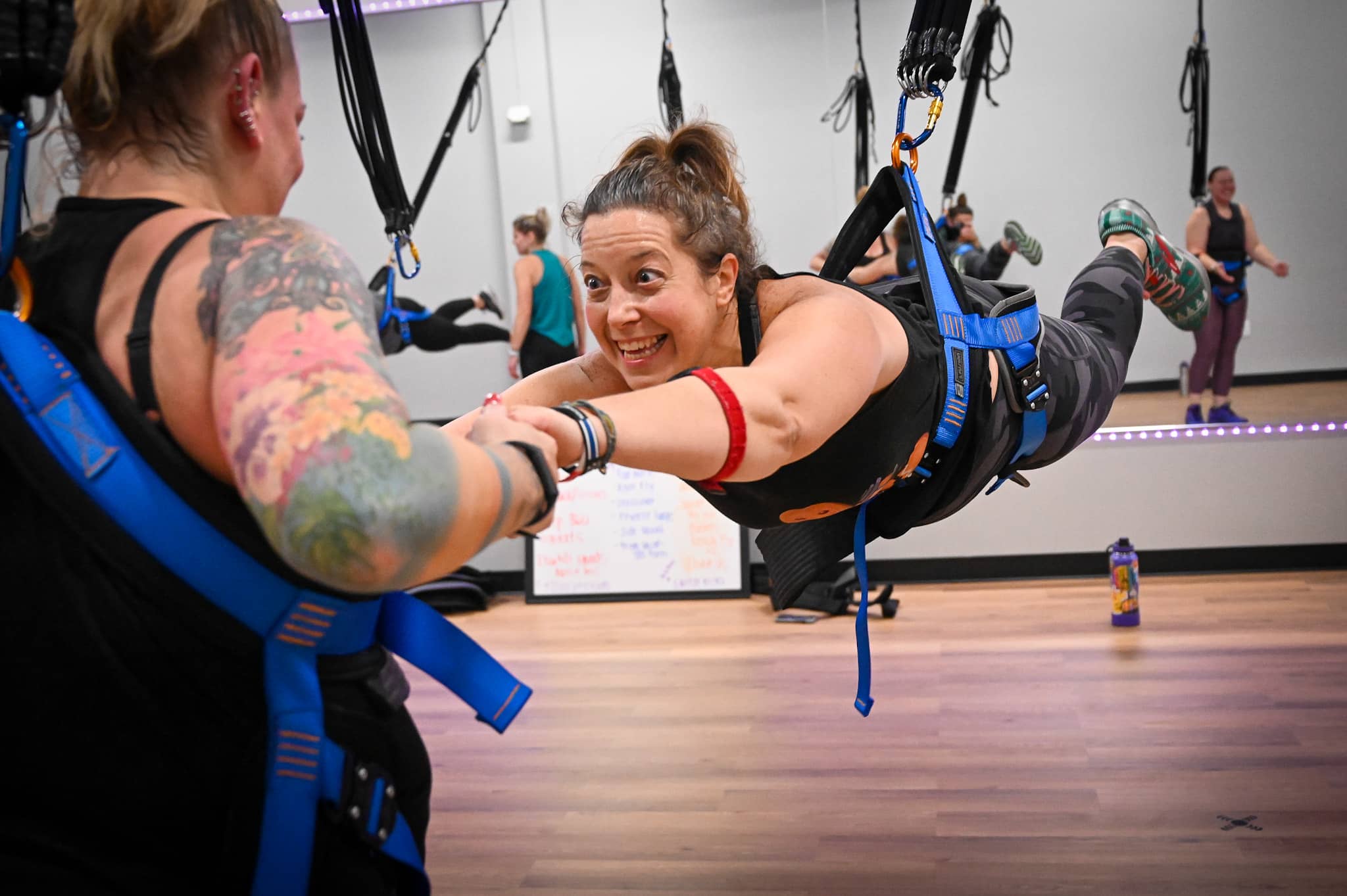 The fitness center has been offering classes since Nov. 9, and Miller has been pleased with the feedback from customers.
"It's a lot of emotions, but overall its been going really well," Miller said. "It's been a really good experience so far."
The grand opening will feature demonstrations, refreshments, giveaways and more.
Know before you go | Grand opening
What: Uplift Bungee Fitness will host a grand-opening celebration with demonstrations, giveaways and more.
Where: Uplift Bungee Fitness, 4817 E. Rockton Road, Unit 3.
When: 12-4 p.m., Saturday, Dec. 10
Book a class: Classes are available to book online here.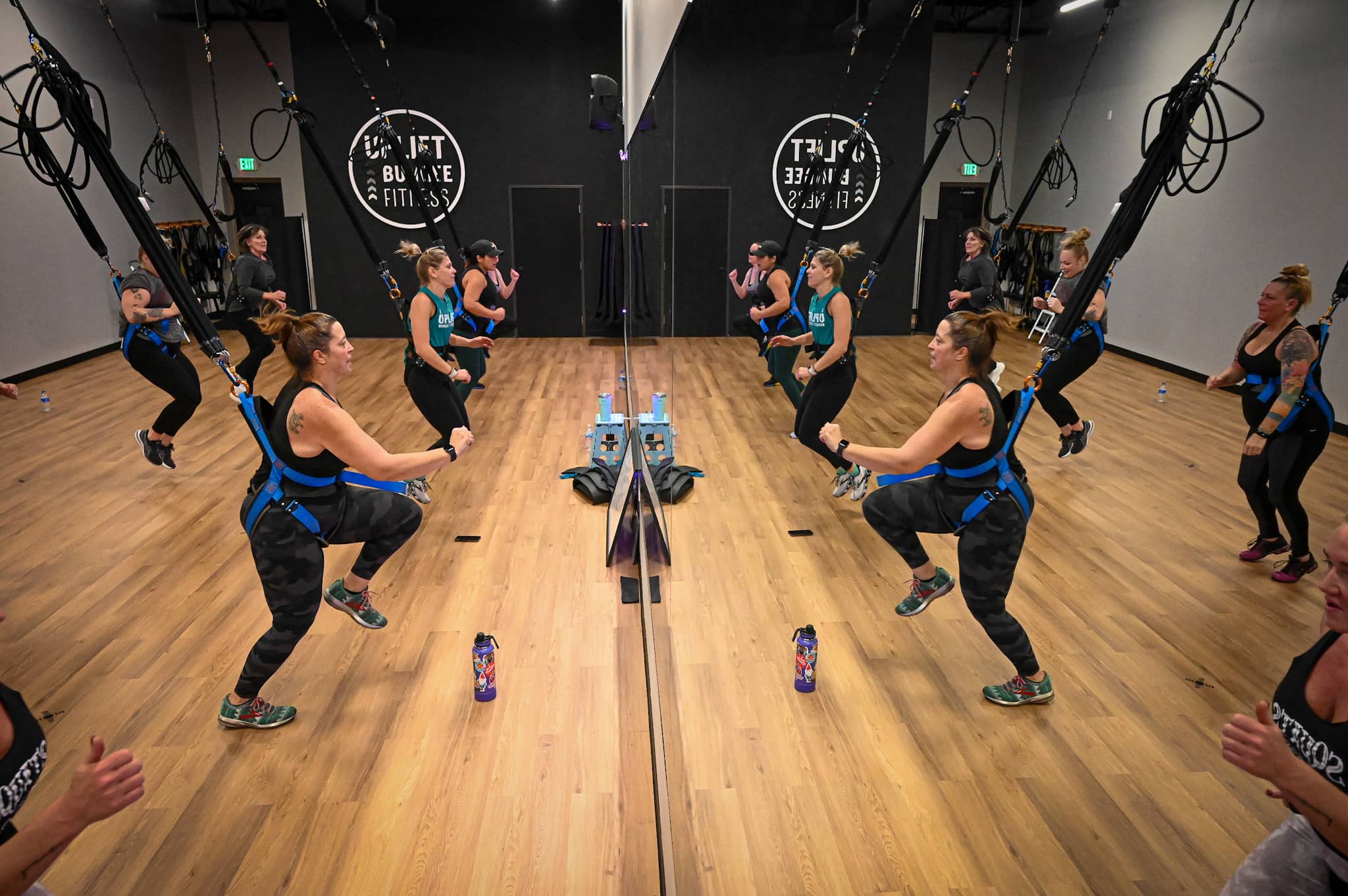 ---
This article is by Mary Sisk. Email her at msisk@rockrivercurrent.com or follow her on Instagram at @maryrrcurrent