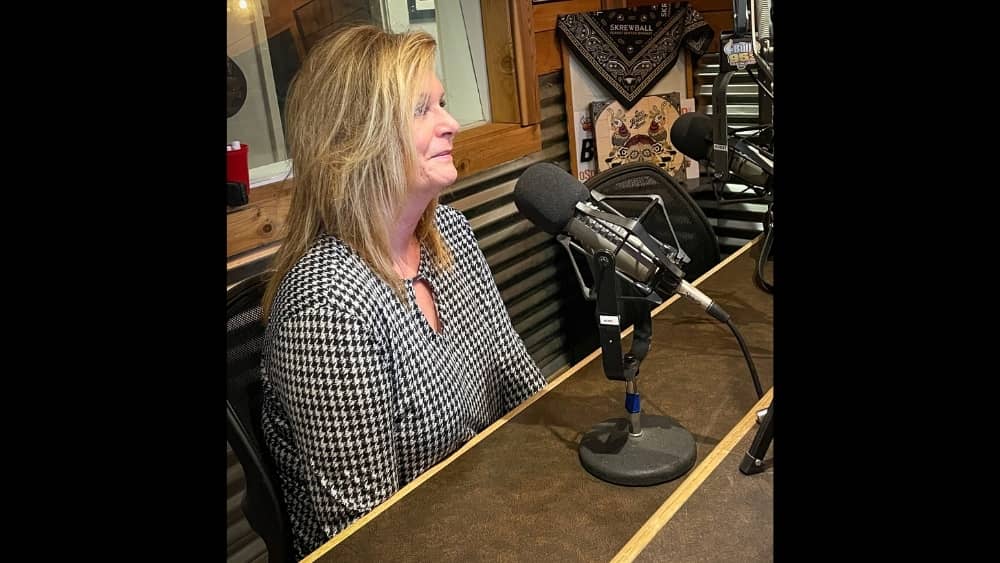 ROCKFORD — The Rock River Valley Blood Center is pushing for more donations as a national blood shortage that's been described as the worst in a decade continues.
The shortage was spurred by the pandemic and exacerbated by several seasonal factors, according to Heidi Ognibene, chief operating officer of the blood center.
Ognibene said the national shortage makes it difficult for the local center to get needed blood supply if local donations aren't matching the demand.
"The problem is when we have a blood shortage locally, it's harder to get blood and get people to come in, but when it's a national shortage, we don't have anyone else to rely on" Ognibene said. "If we can't serve our own hospitals first, then we don't have any to share for those in need."
Ognibene joined Chelsea Meyer and Matt Hall on B103's Morning Routine on Tuesday to encourage more local donations. She and B103 are challenging Rockford to make 103 appointments on Thursday. You can make an appointment online or by phone at any of the four locations.
Anyone who makes an appointment is entered into a drawing for concert tickets or a $50 gift card to Franchesco's Restaurant.
"You can save up to three peoples lives with your one donation," Ognibene said Tuesday in the B103 studio.
The Rock River Valley Blood Center is also building a new location at 418 N. Longwood St. to improve efficiency and make progress in donations. 
Know before you go
Make appointments online at rrvbc.org or by phone at 815-965-8751 and 877-RRVBC-99 (877-778-2299).
Blood donors must be in good health, 16 years old with a parent's consent or 17 and older and weighing more than 110 pounds.
This article is by Mary Sisk. Email her at msisk@rockrivercurrent.com or follow her on Instagram at @maryrrcurrent