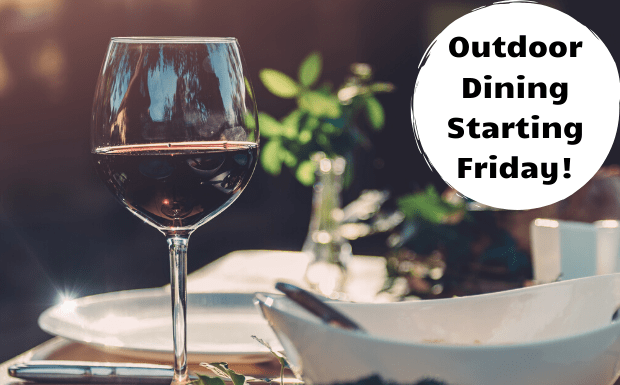 It's the moment some of us have been waiting for, to sit with a friend and have lunch or dinner at a restaurant! On Friday, May 29, Franchesco's Ristorante and Fresco at the Garden will reopen for outdoor dining.
Fresco at the Garden outdoor dining hours will be from 8:00 am until 2:00 pm every day except for Monday. Franchesco's outdoor dining hours will be from 4:00 pm until 9:00 pm every day except Monday. They are requiring reservations at both restaurants.
"To ensure you have a safe dining experience, have developed procedures, which will be
implemented for the health and well-being of our most valuable assets – our guests and staff.
We are so excited to see you again," says Benny Salamone owner of Franchesco's and
Fresco at the Gardens.
Call  (815) 229-0800 for Franchesco's or (815) 316-2256 for Fresco at the Garden to schedule your reservation now!