YWCA Leader Luncheon XL: Elizabeth Smart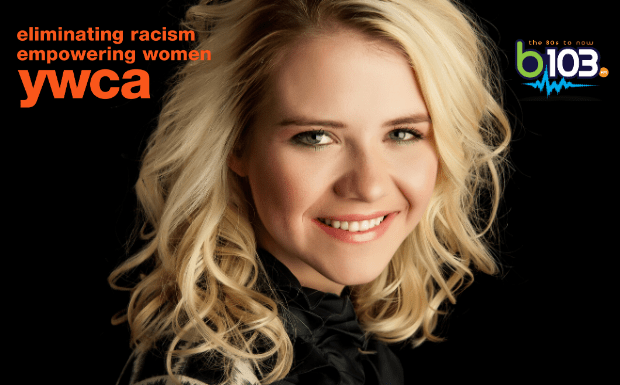 Join b103 at Giovanni's Restaurant & Convention Center on Monday, March 2nd as YWCA Northwestern Illinois welcomes Elizabeth Smart as the keynote speaker for Leader Luncheon XL.
The abduction of Elizabeth Smart was one of the most followed child abduction cases of our time. Elizabeth was abducted on June 5, 2002, and her captors controlled her by threatening to kill her and her family if she tried to escape. Fortunately, the police safely returned Elizabeth back to her family on March 12, 2003, after being held a prisoner for 9 grueling months.
Through this traumatic experience, Elizabeth has become an advocate for change related to child abduction, recovery programs, and National legislation. Elizabeth triumphantly testified before her captor and the world about the very private nightmare she suffered during her abduction, which led to conviction.
Leader Luncheon is the YWCA Northwestern Illinois's primary fund-raising event. Funds from the event are used to develop and expand programming and advocacies for women and families' economic self-sufficiency with a clear commitment to the elimination of racism and the empowerment of women.
Women of Achievement awards will also be presented to women and high school seniors who exhibit leadership in the community.
For more information and to purchase tickets, click HERE