Throwback Lunch: Tell Us Your Favorite 80s & 90s Songs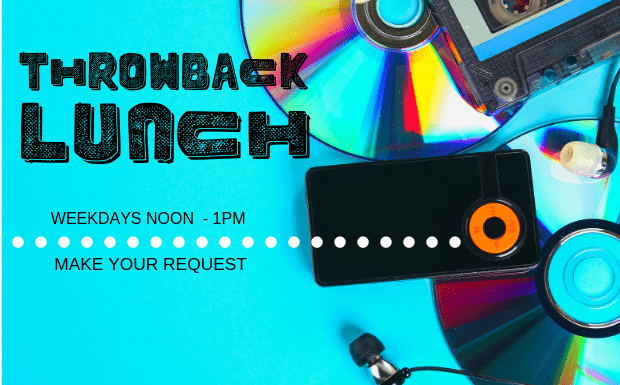 Bummed that you don't have all your favorite songs from the 80s & 90s on one cassette tape or CD? Well, don't be! 
Weekdays at Noon, the Throwback Lunch features your favorite songs from back in the day JAM PACKED into one totally awesome hour. So get your mixtape ready and turn your boombox up to 11 for the 80s & 90s on the Throwback Lunch!
Have a request? Make one below: