Sponsor our Pink Party for Breast Cancer Awareness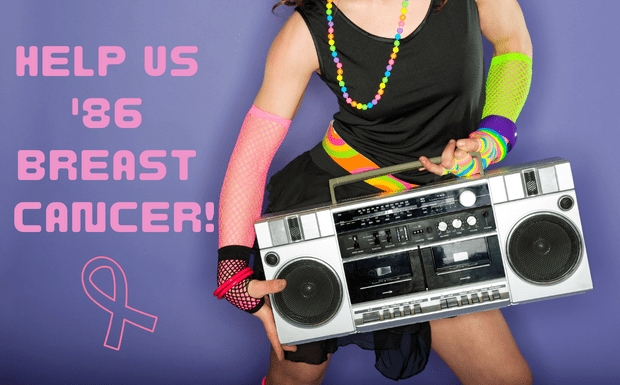 October is breast cancer awareness month and in honor of that our Pink Pop Up Party is back at The Office Niteclub in downtown Rockford on Friday night October 14th!
This year's theme is "Let's '86 Breast Cancer!" We'll spend a fun night celebrating all things 80s while raising funds for Crusader Women's Health Services.
There will be totally awesome dancing, a rad 80s costume contest sponsored by Goodwill Northern Illinois, 80s nostalgia everywhere thanks to BW Event & Decor, raffle prizes, and more! Plus, we'll top the night off with an 80s themed drag show!
Find more info and get tickets HERE
There are several sponsorship opportunities available so if your business is interested in being a sponsor and helping us '86 Breast Cancer, let us know below and we will get you set up!