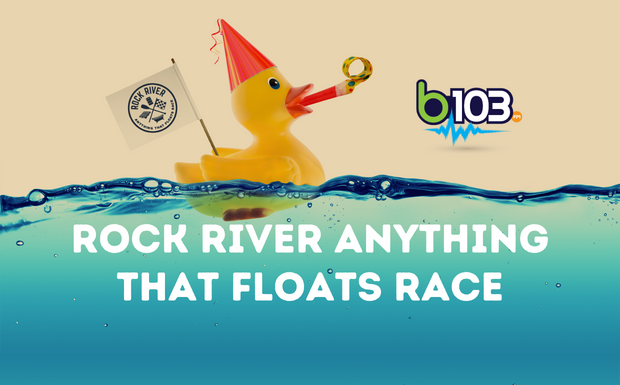 The Rock River Anything That Floats Race is returning to the Rockford region on Sunday, August 20th! (Rain date is 8/27/23) Get ready for homemade rafts to float down the heart of Rockford from the Auburn Street bridge to Prairie Street Brewing Company for an afternoon of fun & fundraising.
The Raft Race has helped to raise donations to support local efforts for the Fourth of July celebration, Rockford Ski Broncs, Rock River Trail Initiative and other area non-profits and charities. In the four previous years, the event has raised over $20,000 to benefit these charities.
New to this year's race is the "Release the Quackin'" where participants can launch a rubber duck toward a target in the middle of the Rock River for a chance to win prizes.
The hulled and DIY raft categories are back with first, second, and third prizes for speed as well as one People's Choice and 'Frank Schier Design and Creativity' Judges' Choice awards to determine the most creative designs. Local area businesses, clubs, students and other groups of individuals are encouraged to sign up and take advantage of this fun team-building experience.
Register for the 2023 race HERE. The registration deadline is August 14th, 2023. The entry fee for rafts (with hulls or without hulls) is $100 per team (up to 10 crew members).
Race day schedule of events includes:
10:00 a.m.: Check-in starts (all categories)
12:00 p.m.: Race begins at the Auburn Street bridge
12:00 p.m.-3:00 p.m.: Release the Quackin' on the dock at Prairie Street Brewing Company
4:00 p.m.: Awards ceremony at Prairie Street Brewhouse
4:00 p.m. – 6:00 p.m.: After-party at Prairie Street Brewing Company featuring local band Dirty Fishnet Stockings
Get registered today and find more info HERE