Nominate Someone Who Is B'n Awesome
Do you know someone who is B'n Awesome in the Stateline?  Big or small, we want to hear about it.
Nominate someone below, and they could be featured on the Morning Routine with Matt and Lisa at 6:40am and 9:40am!

Who's B'n Awesome?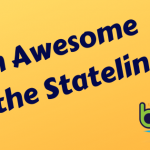 Jason Mondello has been teaching music at Winnebago high school for almost 20 years....
Read More