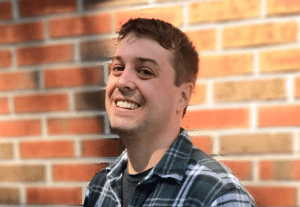 Wakin' you up every morning with The Morning Routine on B103! 
I've worked in radio for quite some time now and it's taken me to some pretty interesting places. There was a point where I was doing a radio show in Breckenridge, Colorado. I got really good at skiing and I can make it all the way down the mountain without falling down….most times anyway.
I'm also a bit of a nerd too as I love things like Star Wars and The Simpsons, which I quote from daily basis. Oh and I LOVE the Chicago Bears. Doesn't matter if they're good or bad, I always support my team. Bear Down!!
Check out The Morning Routine with Matt and Chelsea every morning from 6-10. Let's be Friends!