Join b103 for the .1K Pride Run with Danielle Juhre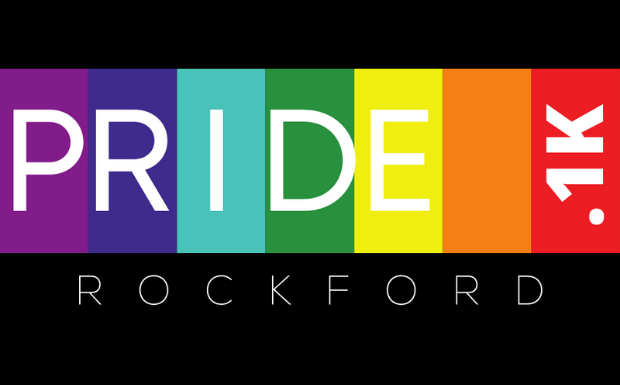 Show your Pride and join b103 for the .1K Pride Run/Walk at The Office Niteclub, 513 E. State St., in Downtown Rockford on Saturday, June 26th from Noon-3p! .1K is only 328 feet…so quick you can do it in sandals or stilettos!
Participants who purchase a $25 ticket will receive a swag bag courtesy of Local State Farm Insurance Agent Andrew Blevins of Loves Park. Contents include 1 racing bib, 1 bright colored feather boa, 1 commemorative shot glass…which includes a shot of Skrewball Peanut Butter Whiskey (for those 21 & older), and a .1K Pride decal.
You can also purchase a b103 .1K Pride T-shirt HERE so you're ready for the run! *Standard delivery can take up to 7 days so please consider that when ordering your shirt in time for the run*
Purchase your tickets HERE. This is a kid friendly event…children under 18 are FREE.
A portion of the proceeds will be donated to The Liam Foundation Rockford– Providing services for all persons within our LGBTQIA+ community by offering safe and welcoming facilities for our community; providing support, services, resources, and more.
The event wraps up with an exclusive live performance by Rockford's very own Grammy nominated artist Danielle Juhre. You've heard her hits "Burning" and "You & I" on b103 and now you'll get to hear them live!
Anyone who stops by The Office Niteclub during this event will have a chance to win tickets to see Maroon 5 at Wrigley Field on Monday, August 30th!
Thank you so much to our Sponsors: Local State Farm Insurance Agent Andrew Blevins of Loves Park, Xeno Salon & Day Spa, Skrewball Peanut Butter Whiskey, Crystal Head Vodka Limited Edition Pride Bottle, & BW Event & Decor.
Event Timeline:
12-3PM
12:00 -1:00 Register / Check-In
1:00 – Run begins
1:15 – Post Run Photos
1:30 – Live performance by Danielle Juhre
*The Office Niteclub is a cash only venue. There is an ATM on site*
Sign up to win a pair of tickets below!