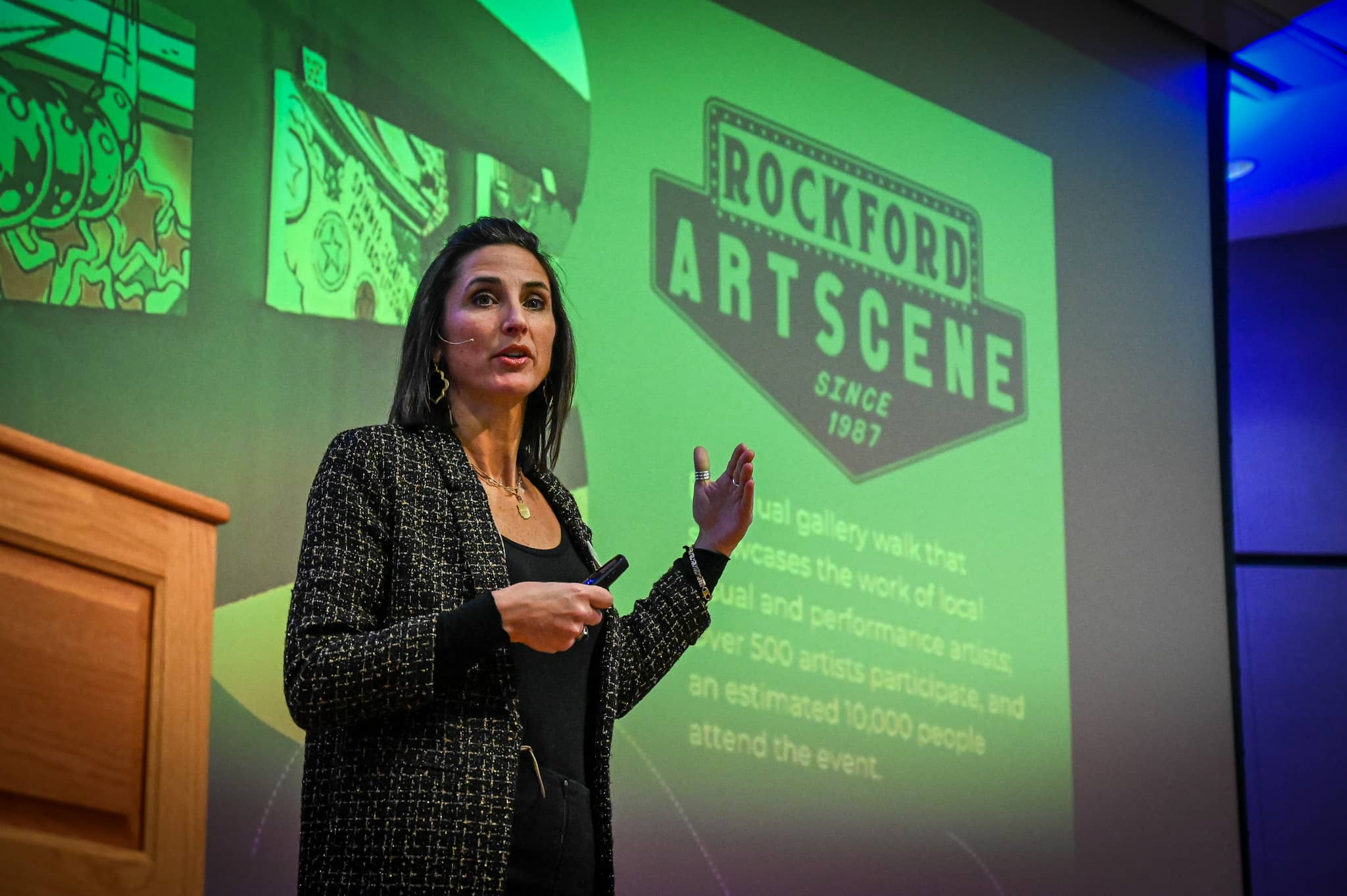 Mary McNamara Bernsten, executive director of the Rockford Area Arts Council, joins Steve Summers and Ryan Sartori on This Week in the Stateline to talk about the recent Spring ArtScene and additions coming to the Fall ArtScene.
"We are adding, in the fall, music to ArtScene to make sure that the night goes on," McNamara Bernsten said. "We'd really like to showcase the musicians in the fall and kind of carry on the evening."
She also discussed the ongoing Rockford Region Cultural Plan, a yearlong process that will help lay the foundation to develop priorities to support arts and culture in Rockford. The plan is slated to be complete in February 2024.
"There's just an opportunity here to say what are our strengths and how can we build on those, and what can we add to our community that would strengthen what we already have," McNamara Bernsten said.
Listen to the full episode below:
Podcast: Rockford Area Arts Council working o...
Rock River Current Podcasts