Brian O'Neil | Afternoons | 2pm-7pm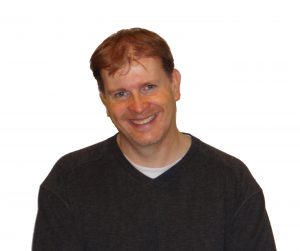 I am so excited to be here in Rockford. I grew up just down the road in Southeast Wisconsin (Walworth County). As a child, I remember my parents taking me to Rockford for shopping, movies, and other fun! Since my father worked in Belvidere it was no big deal to make the trip to town! I remember watching Dialing for Dollars and Sesame Street on 13 WREX when it was an ABC affiliate back in the day… It was funny to see Big Bird on 13 but just like presently there is no PBS Station in Rockford!
So how did I end up in radio? I can thank my older brother for that! I was four years old listening to the radio when I heard my brothers voice over the speakers. My brother was in the next room transmitting on his amateur (Ham) radio. I thought that was so cool! This is what put me on the path to a career in broadcasting. I've spent most of my career up and down the dial in Wisconsin from Milwaukee to Madison, now Rockford!
In my free time, you'll find me watching the sky for severe storms as trained Weather Spotter, singing karaoke at one of many great Stateline area bars, hiking, playing tennis, movies, etc.
I hope to meet you at one of our fun station events. Catch you on the radio!