B103 @ Home Facebook Live: Be a Part of the Show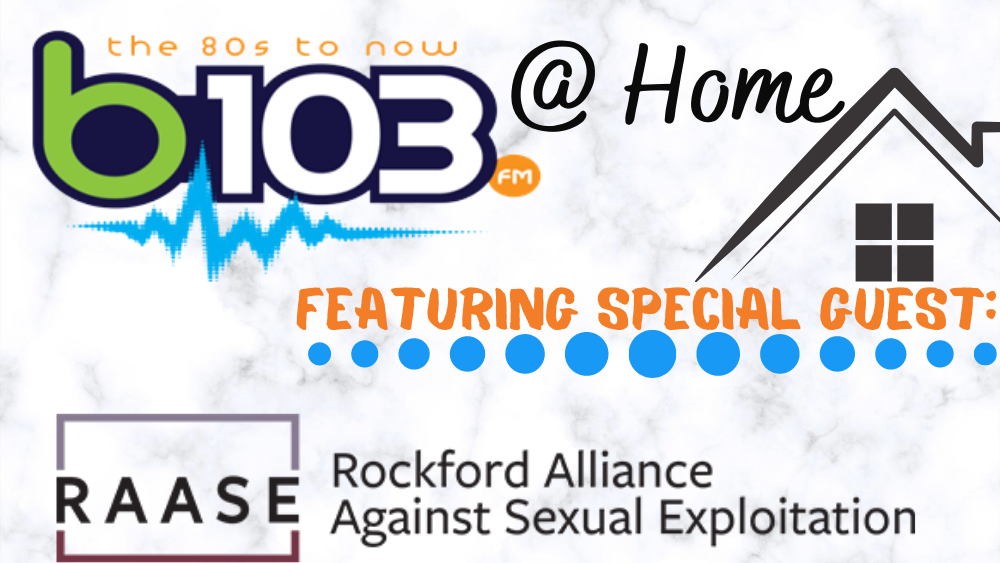 The B Crew is gearing up for a very special "B103 at Home " Facebook Live show. You can watch and interact on the B103 Facebook page Thursday night starting at 5.
This week's special guest is Lori Johnson, Co-Founder of the Rockford Alliance Against Sexual Exploitation. They'll discuss local human trafficking, preventative measures, community engagement, and much more.