A Rockford Holiday Tradition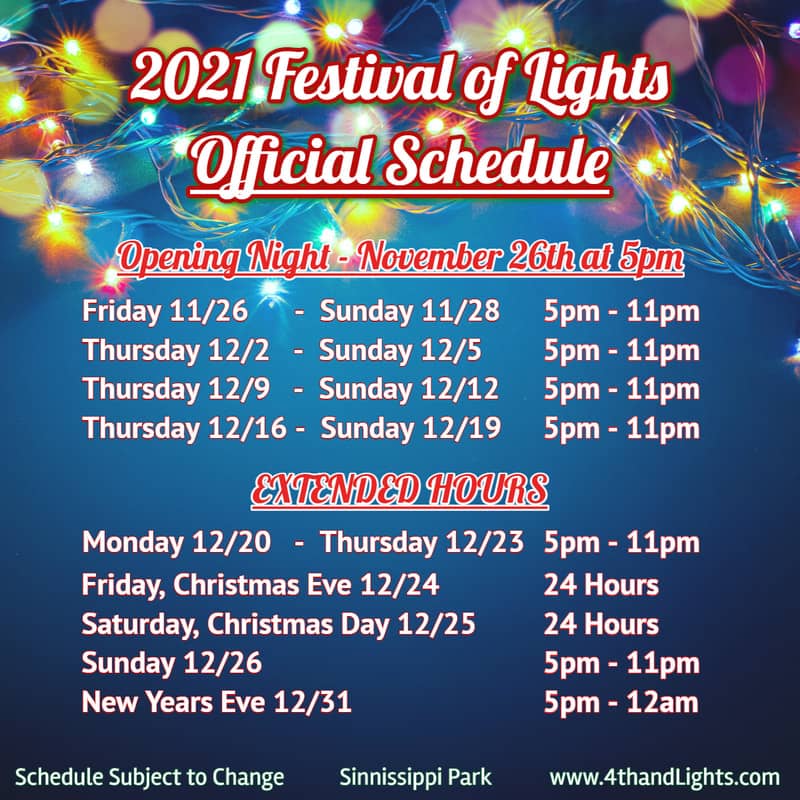 32 Years Lighting Up the Holidays! This event has become a state-line family tradition since 1989. It began with just 11 displays and has grown to over 80. Drive through Sinnissippi Park with your radio tuned o the Christmas Music Station, B103.
There is NO CHARGE to drive through the displays. Donations accepted and appreciated!
Santa's Festival of Lights Schedule:
6:00pm – 8:00pm
November 26 – 28
December 3 – 5
December 10 – 12
December 17 – 19
Santa Claus will be in the center of Sinnissippi Park to wave and say hello to your family as you all roll through this years Festival of Lights. Santa is Sponsored by WHEELS BY R.T.!