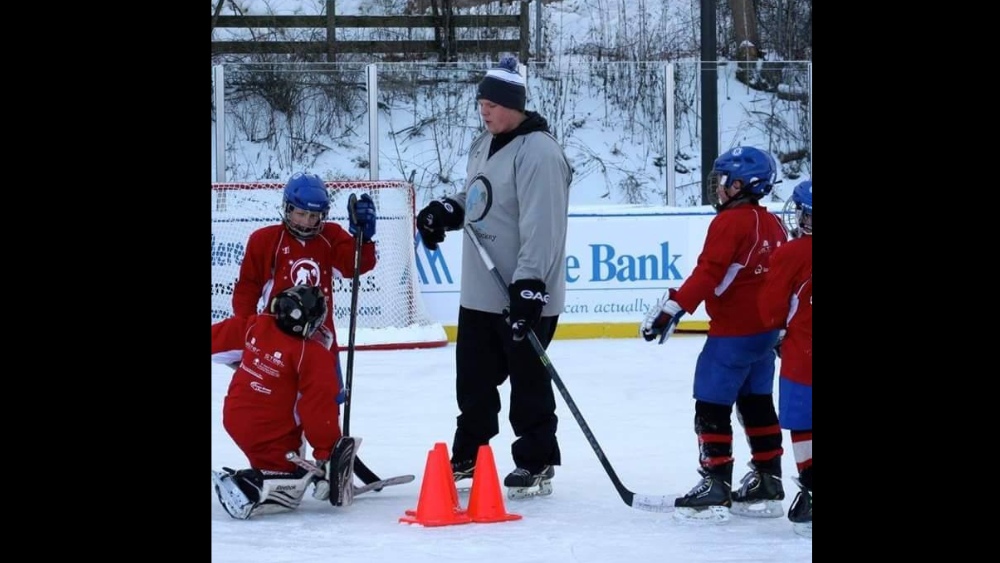 ROCKFORD — A new youth hockey scholarship will honor the life and legacy of Eric Larson, a longtime player and coach who friends say quietly and selflessly gave back to his community.
The top executives of Kaney Inc., the aerospace company where Larson designed new products as part of the engineering team, presented the Rockford Park District Foundation with a $15,000 check Tuesday night to create the Eric Larson Youth Hockey Scholarship fund.
"He was a very quiet person with a huge reach," said Jeff Kaney Sr., the CEO of the company. "It's an example to myself and others of how one person can have such a huge impact. Keeping that story alive is important to us. That legacy that he left behind is important to us.
"It's very, very important to us that his spirit stays with us."
The scholarship was created as the one-year anniversary of Larson's death approaches. The Guilford High School graduate died April 8, 2022, in a crash at Kishwaukee Street and Harrison Avenue when his vehicle was struck from behind. He was 30 years old.
"Eric had an unwavering passion for family, friends, his work, and, of course, youth development and ice hockey. His leadership inspired those around him to reach their full potential both in life and on the ice," said Ron Soave, the president and chief operating officer of Kaney Inc. "He was always learning and always teaching. He saw every day as an opportunity to learn and grow, and our donation is meant to continue his legacy of helping those around him to be the best they can be."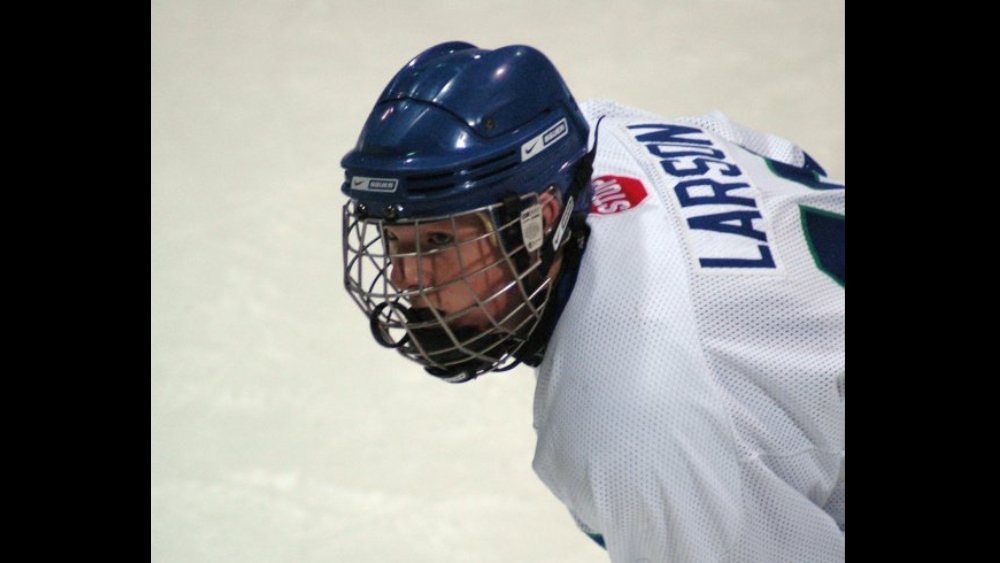 Larson grew up playing in Rockford Park District youth hockey programs and later coached the Rockford Hockey Club and Junior IceHogs for many years. At work, he helped design new products, the "crowning glory" of which was a circuit board that will go onto 14 different models of military and civilian helicopters, Kaney said.
Larson's coworkers decided to honor his contributions by etching his name onto that circuit board before it goes to aircraft around the world.
Coworkers James Breithaupt, an electrical engineer, and Tazio Stefanelli, a mechanical engineer, described Larson as a calm, kind and selfless person who was eager to contribute to his community.
Stefanelli said he was struck to see "how many lives he touched and how much good he put into the world."
The scholarship will help cover registration fees to play hockey in the Rockford Park District or through the Rockford Hockey Club. The park district plans to finalize scholarship criteria and application details before summer.
"We wanted to do something that will have a lasting impact on our community and help area youth develop lifelong skills," Kaney said. "Eric is greatly missed, but his spirit and dedication to youth sports will live on through this scholarship."
---
How to help
Donations can still be made to support the Eric Larson Youth Hockey Scholarship fund. Go to rpdfoundation.org/donate to contribute.
---
This article is by Kevin Haas. Email him at khaas@rockrivercurrent.com or follow him on Twitter at @KevinMHaas or Instagram @thekevinhaas.