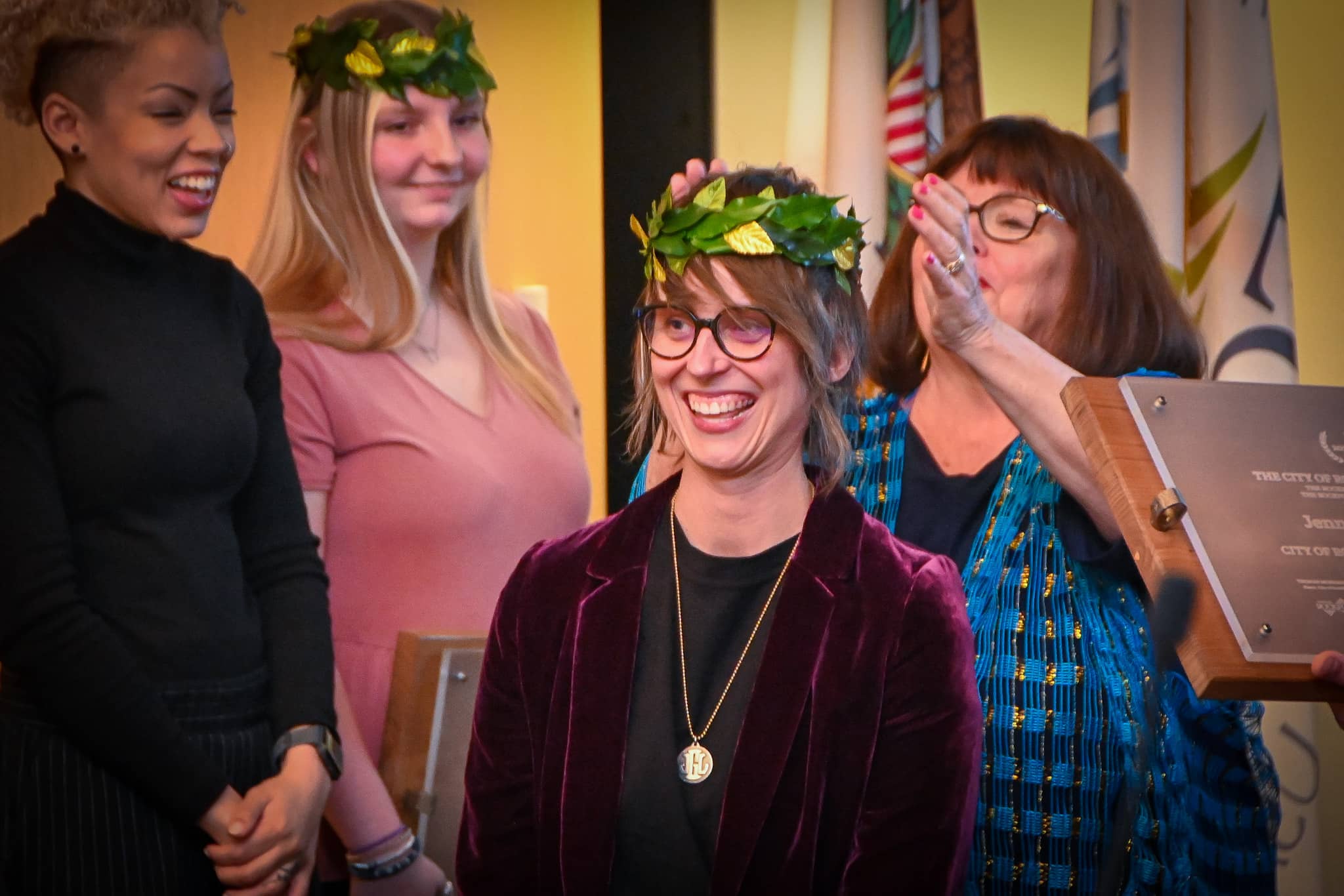 ROCKFORD — The city's new poet laureate wants to show Rockford how poetry can illustrate the beauty of unexpected and everyday places.
Rockford's new youth poet wants to use the art form to push through stigmas surrounding mental health and show teenagers that they don't have to face their struggles alone.
The pair of poets were officially installed into their roles Monday night with a symbolic crown of laurels placed on their heads in front of the City Council and numerous supporters.
The city's new poet laureate is Jenna Goldsmith, a Rockford University professor, award-winning poet and author of two books of poetry. Kaila Anderson, an Auburn High School sophomore who started exploring the art form in sixth grade, is the city's new youth poet.
"It's such an honor," Goldsmith said. "It feels so wonderful to be able to do what I love here and be an ambassador for poetry in this community."
Goldsmith won the Baltic Writing Residency Chapbook contest last year, and she has had her work featured in the Tilde literary journal and Belt Magazine. She read a piece from her latest book, "Suppose the room just got brighter," before the City Council on Monday night.
"Poetry is for everybody. I'm really excited to show people that and give them an opportunity to meet poetry in a different way," she said in a short interview after the ceremony.
Goldsmith says poetry doesn't have to rhyme or follow any preconceived guidelines. It can be found anywhere, and she's prepared to show the community just that.
"I'm interested in spaces where we don't typically encounter poetry, but that poetry can help us feel more comfortable or feel more at ease," she said. "Be on the lookout for poetry in new places, unexpected places."
Anderson, who is 16, discovered her love for poetry as part of West Lit Up, a program at West Middle School.
"I am super excited to be able to express my writing and be able to share and help as many people as I can," she told the Rock River Current.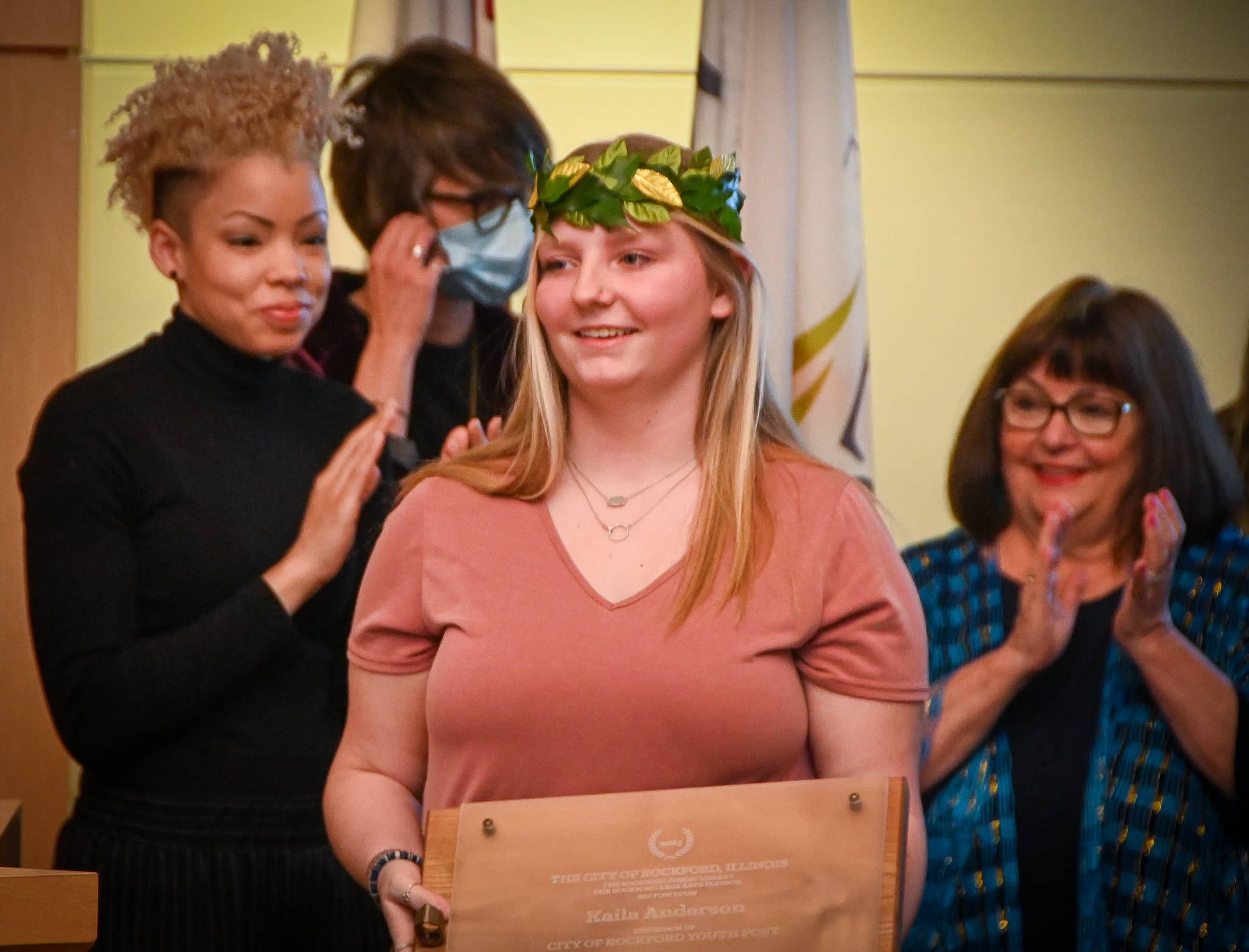 She hopes her work can help young people feel more comfortable confronting their own mental health.
"There is a lot of mental health stigma, specifically around teenagers. I want to just let kids know that it's OK," Anderson said. "There are people who feel the exact same way that you do, and you have people who you can talk to."
Goldsmith and Anderson are the second pair to ever hold the titles of Rockford's poet laureate and youth poet laureate. They succeed Christine Swanberg and Giulyana Gamero, who is now a senior at Auburn.
"The city of Rockford enjoyed Christine Swanberg's inaugural gift of the art of poetry," Mary McNamara Bernsten, executive director of the Rockford Area Arts Council, said in a news release. "Swanberg opened the eyes of our community to the art of poetry, and we look forward to Jenna Goldsmith continuing our reflective and creative journey."
McNamara Bernsten said Gamero "did a dynamic job," especially in a recent successful initiative with the city.
Poet laureate is an honorary position selected by representatives from the Rockford Area Arts Council, the city of Rockford, Rockford Public Library and members of the city's arts and literary community. The poet laureate serves in the role for two years and the youth poet laureate for one. They're tasked with promoting literacy and literature among residents of all ages.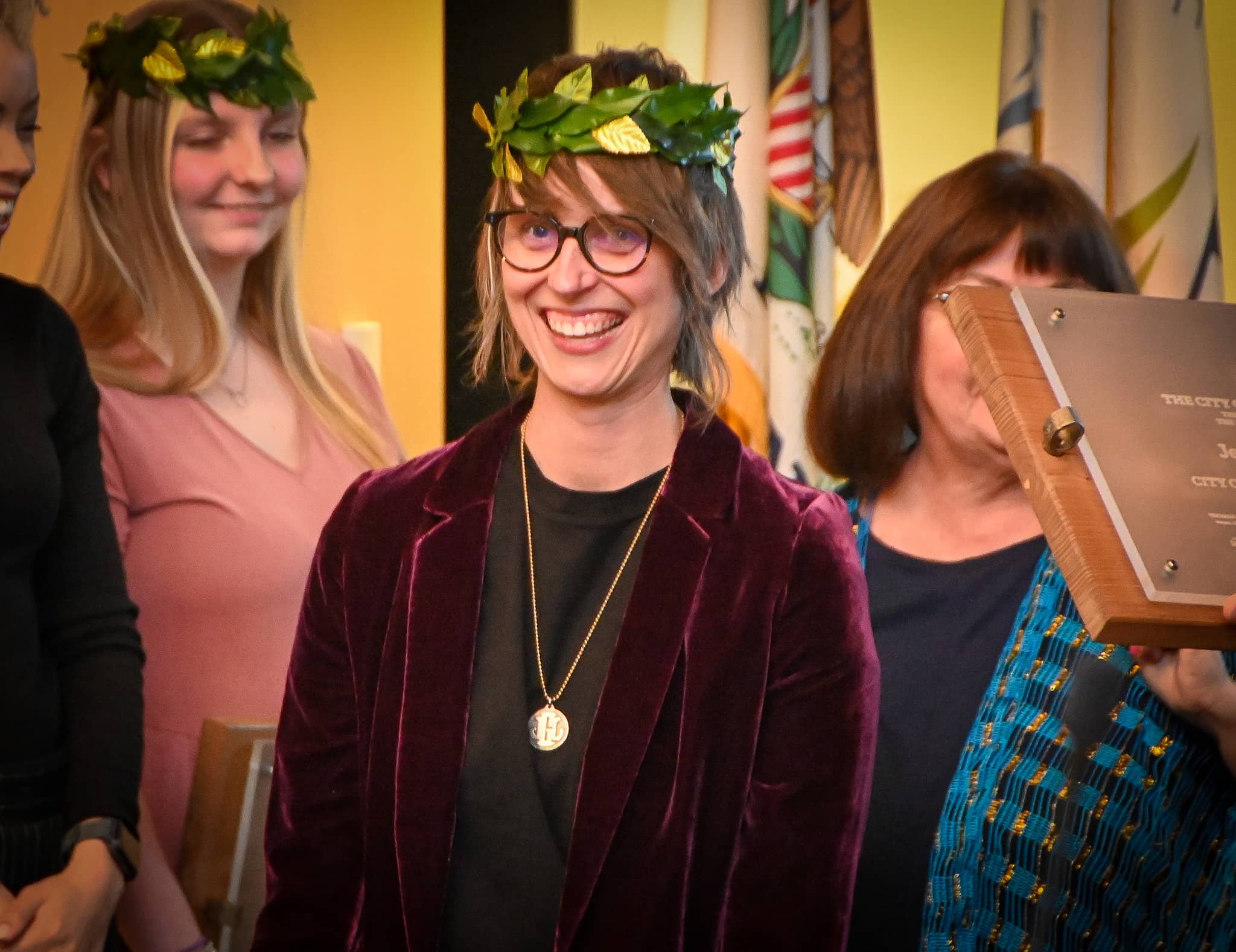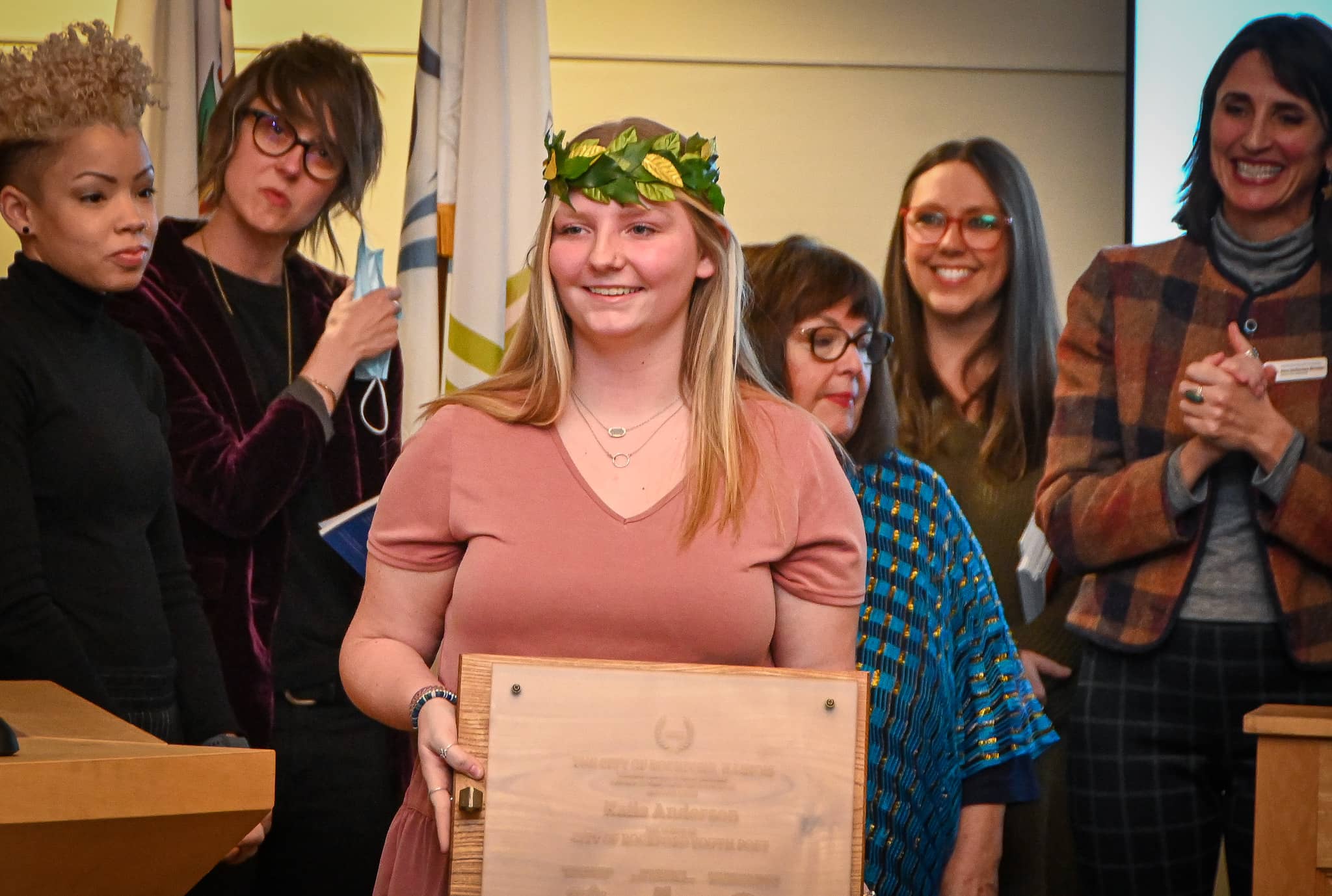 ---
This article is by Kevin Haas. Email him at khaas@rockrivercurrent.com or follow him on Twitter at @KevinMHaas