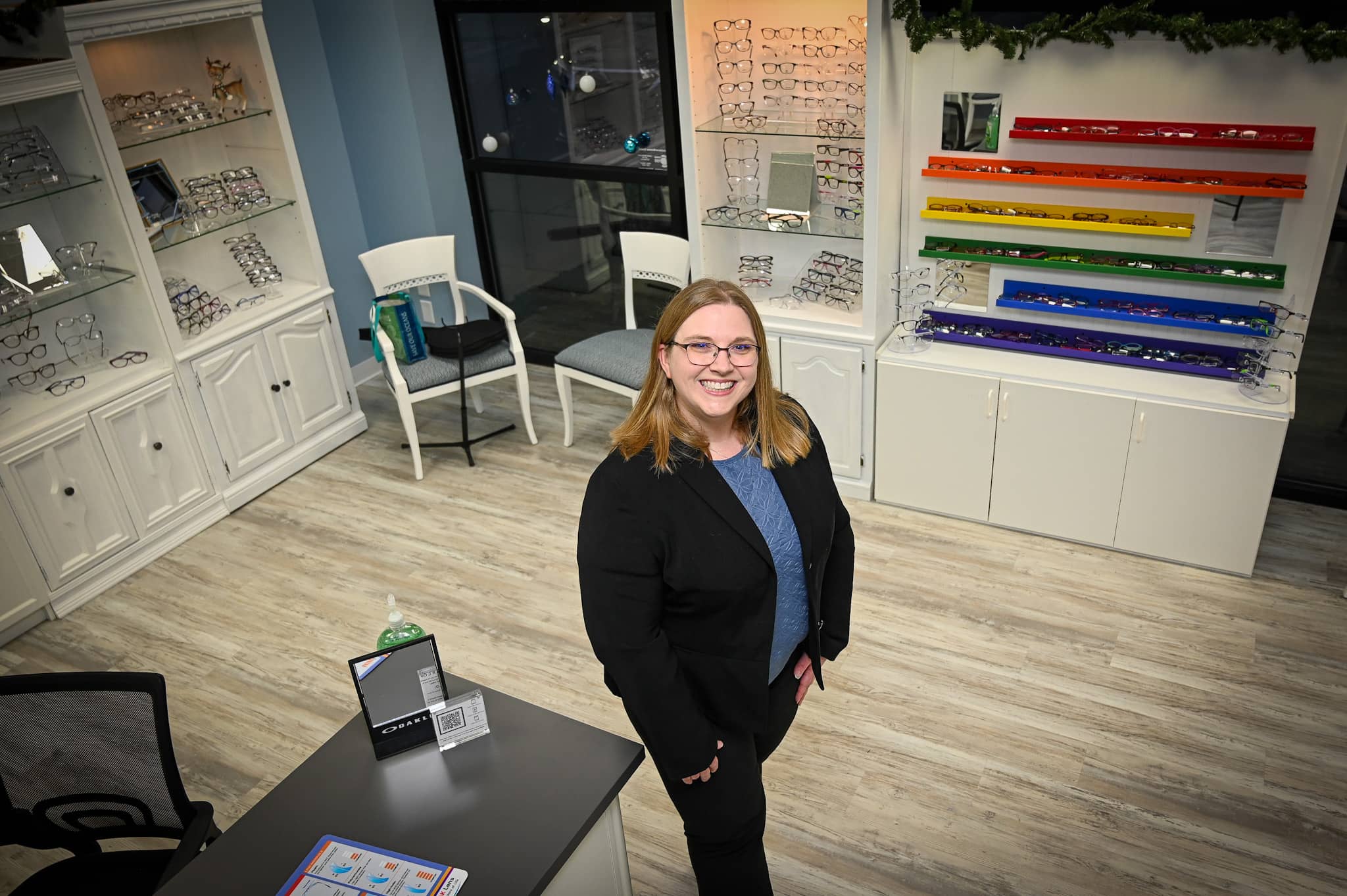 LOVES PARK — Dr. Jennifer Dungan says the birth of her older son was the birth of a dream to run her own optometry practice.
"The nurses kept saying when he was born that he was so bright-eyed," Dungan said. "They just kept saying it, and it was every nurse that we came in contact with at the hospital and then at our pediatrician's office."
The name "bright eyes" stuck with her for years, and while that name didn't come to fruition, her goal of opening her own practice now has 11 years later.
On Tuesday, she was joined by city dignitaries and members of the Parks Chamber of Commerce to cut the ribbon on Dungan Family Eye Care, 2028 E. Riverside Blvd., Suite 101F.
"We're been happy to continue the dream with that name," she said.
The practice is located on the backside of a plaza shared with Riverside Dental and other businesses.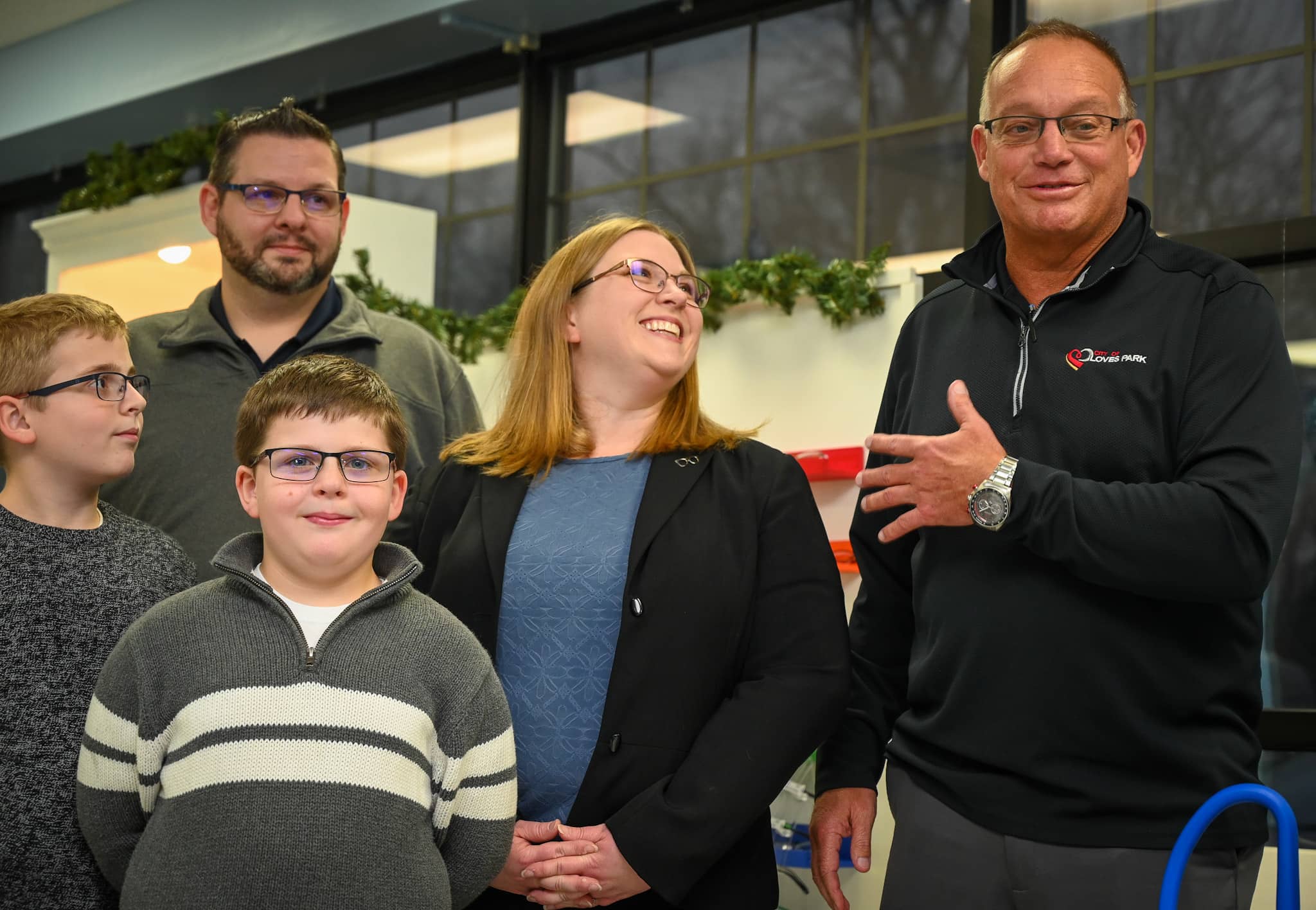 The 2000 Harlem High School graduate, who went on to Augustana College and later earned her doctorate from Illinois College of Optometry, has been working at other practices for 14 years, most recently in Wisconsin.
"I'm now blessed to be able to return to Loves Park to be close to my family, friends, and community members," she said. "I look forward to continuing to build relationships within the community and provide excellent eye care to my patients."
At Dungan Family Eye Care she will see patients of all ages. She performs routine vision and contact lens examinations and also diagnoses, treats and manages various ocular conditions. The optometry center also offers various types of prescription eyewear.
"The nice thing about optometry is you can see infants to 100 (year olds) on the same day," she said. "I like to have a personalized plan for my patients. It's not a one-size-fits-all type of exam."
---
Know before you go | grand opening
What: Dungan Family Eye Care will have a grand-opening celebration with door prizes and savings of 20-70% on eyewear. Attendees are also encouraged to bring donations such as hats, mittens, gloves, scarves and socks to to donate to community organizations.
When: 11 a.m. to 2 p.m. Saturday, Dec. 17
Where: Dungan Family Eye Care, 2028 E. Riverside Blvd., Suite 101F, Loves Park
Learn more: Visit them on the web here.
---
This article is by Kevin Haas. Email him at khaas@rockrivercurrent.com or follow him on Twitter at @KevinMHaas or Instagram @thekevinhaas.