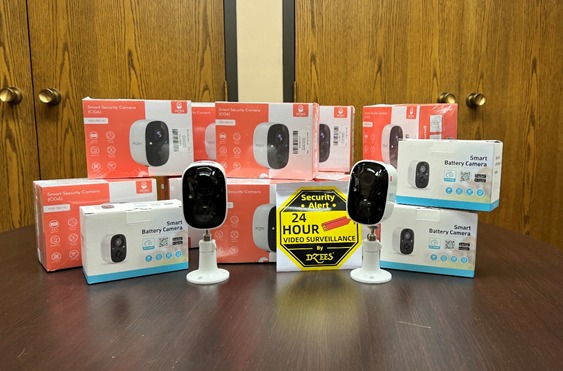 FREEPORT — The mother of a Freeport man who was fatally shot in the city a year ago has raised more than $1,900 to allow residents in high-crime areas to install surveillance cameras.
Robbie Capp of Lena is the mother of 32-year-old Justin Capp, a U.S. Army veteran who was killed Nov. 18, 2021, while in a car with two other men near South Galena Avenue and West Pleasant Street. Capp and Terrance Haynes, 36, were killed. Police previously said there was no indication they were the intended targets.
No arrests have been made.
"I am hoping that each year at the time of Justin's murder, we can continue to help fight crime," Robbie Capp said on the SpotFund fundraising page.
The money she raised will be used to purchase 41 surveillance cameras, and 18 have been provided to the Freeport Police Department to distribute, according to the city.
The department will hand out the cameras on a first-come, first-serve basis at 320 W. Exchange St. The cameras are easy to install and require an internet subscription and smartphone to operate.
Several cameras have already been installed on South Float Avenue, West American, West Iroquois, West Pleasant and East Illinois streets as part of the #StoppingCrimeWithJustinCapp initiative, according to the city.
"I am sorry for Ms. Capp's loss," Freeport City Manager Randy Bukas said in a news release. "I commend her and am inspired to see her involvement in trying to help curb the tide of violence. It's through citizen initiatives and partnerships like this that we can make Freeport a safer place to live."
---
This article is by Kevin Haas. Email him at khaas@rockrivercurrent.com or follow him on Twitter at @KevinMHaas or Instagram @thekevinhaas.