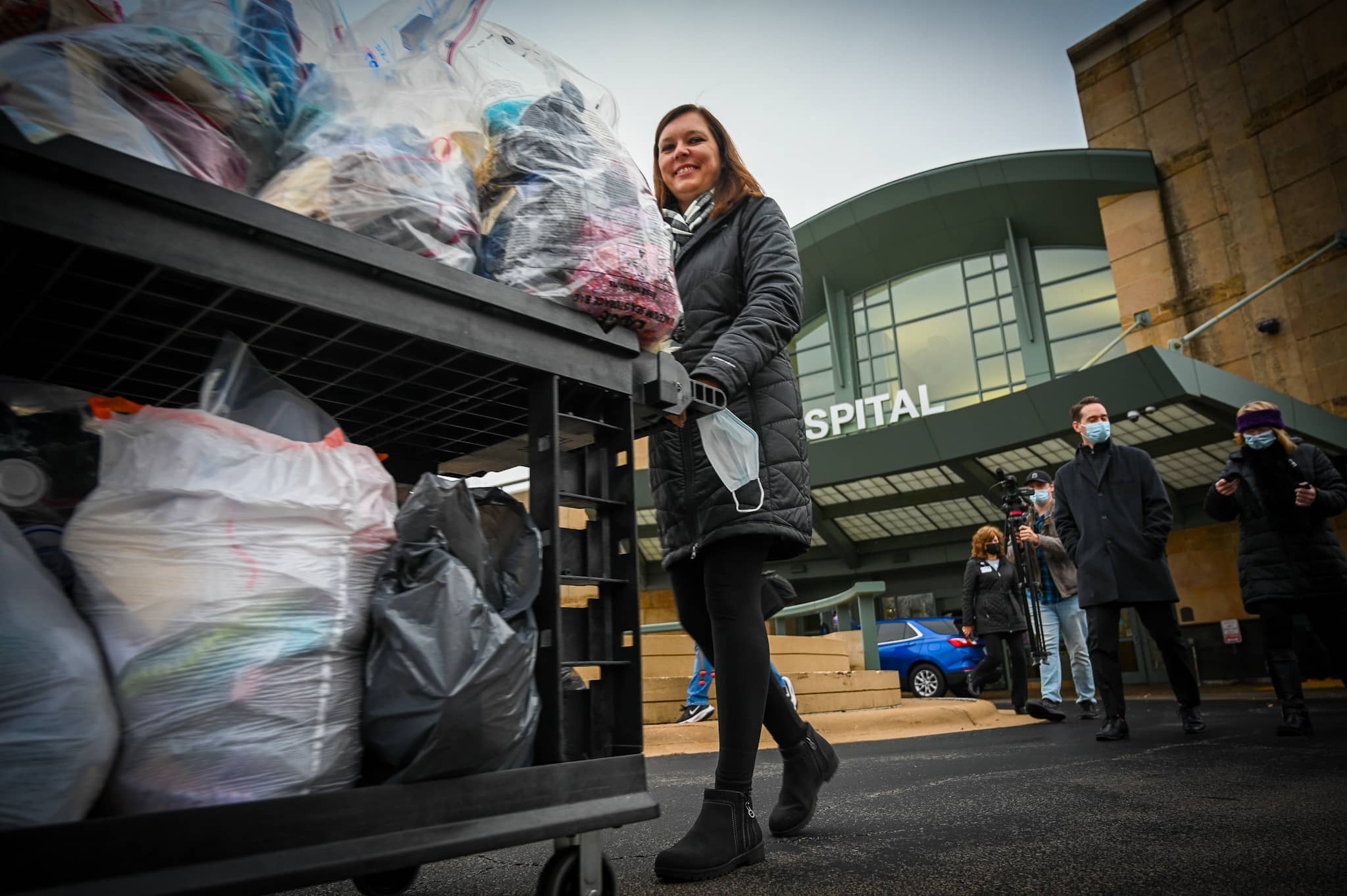 ROCKFORD — Dozens of handmade hats, mittens, scarves and gloves were tied to the fences outside UW Health SwedishAmerican Hospital on Tuesday for anyone in need to pluck so they can keep warm this winter.
Hanging the care kits is an annual Giving Tuesday tradition at Swedes, and this was the largest number of donations in the giveaway's seven-year history.
There were 240 bags with hats, gloves or mittens and scarves — as well as occasional extras such as lip balm and hand sanitizer. That's more than double the total from past years.
"The homeless have a special place in our hearts, and we just want to do our best to keep them warm," said Michelle Corcoran, a pharmacy billing and collection representative for the hospital who coordinates the project. "It's just a great feeling knowing that everyone has some good in their heart and they just want to spread cheer this time of year."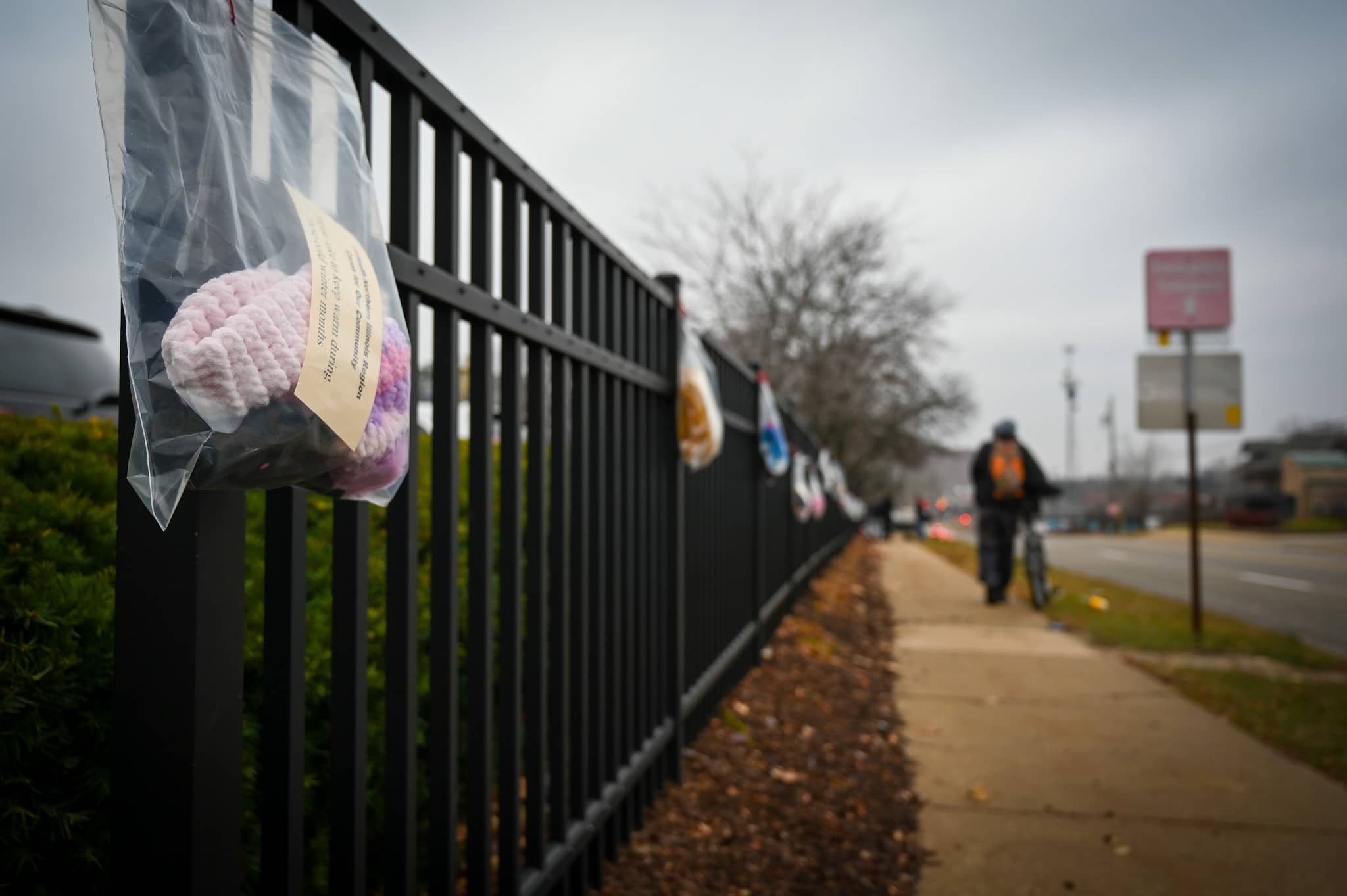 Giving Tuesday happens the Tuesday after Thanksgiving each year, and it is intended to encourage philanthropy and other acts of charity. For Corcoran and others who contributed to the project, the build up to Tuesday happened months in advance.
She and her mother knitted dozens of items to help keep the homeless warm, and a knitting ministry at St. Rita Catholic Church also donated multiple bags of handmade goods to give away.
Some of the bags were filled with donated items that had been gently used, but the majority were handmade. That gave each item a unique look and feel.
"That's pretty cool that their love and extra touch is being put into every one," Corcoran said.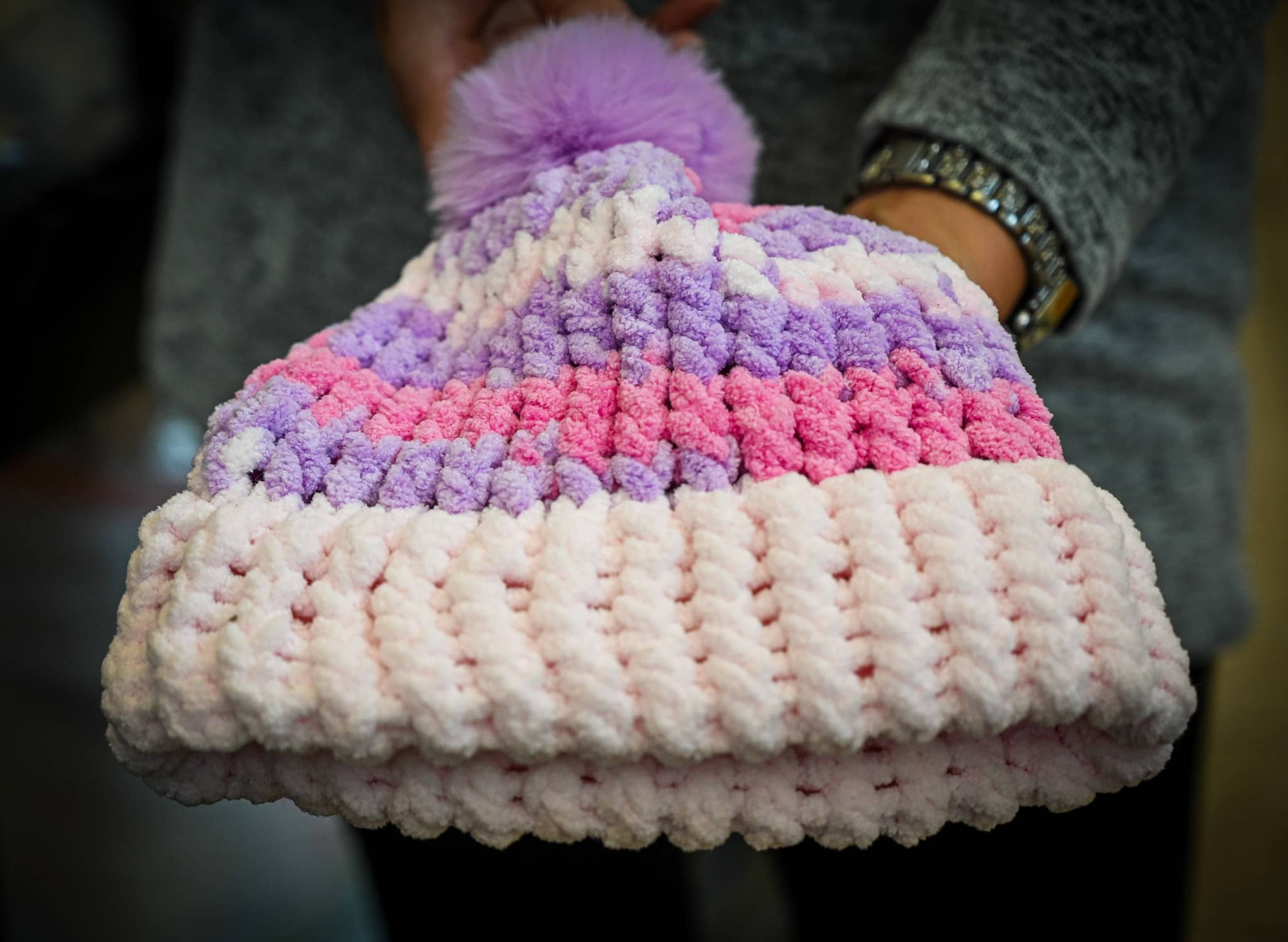 Corcoran said she was inspired to put together the event by her mother, Kathryn Hodge, who has organized donations of coats for the homeless for a dozen years and also helps with this project.
The hospital, at 1401 E. State St. near downtown, is along a route commonly walked by homeless men and women and other people in need, Corcoran said. That's how they decided to hang the bags along the fences seven years ago.
The bags are hung around 10 a.m., and by the afternoon they've all been picked off the fence.
"It's pretty incredible that they go so fast," she said.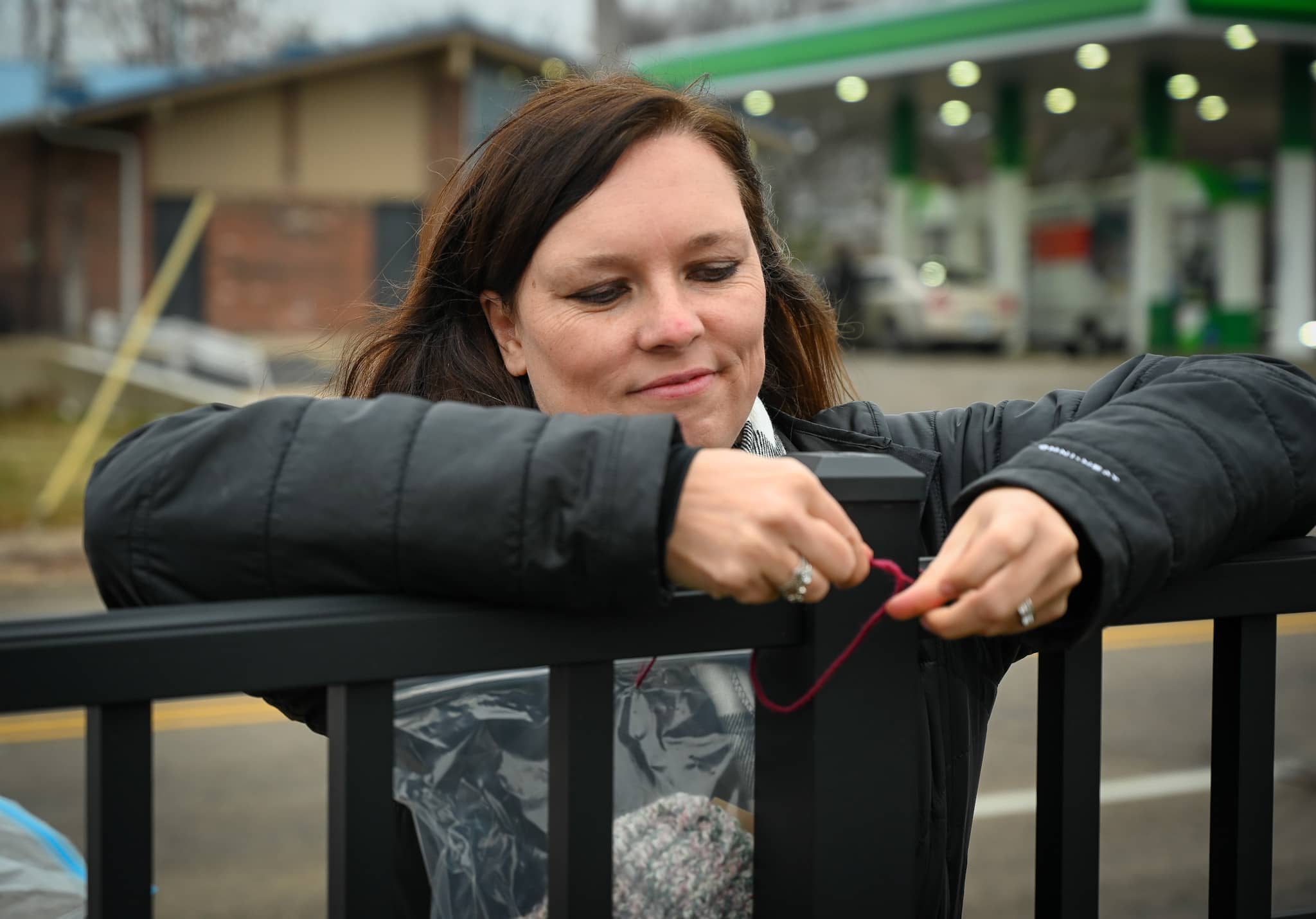 How to help
You can donate gently used or handmade hats, gloves, mittens and scarves to go toward next year's giveaway.
Email Michelle Corcoran at mcorcoran@uwhealth.org to arrange a donation.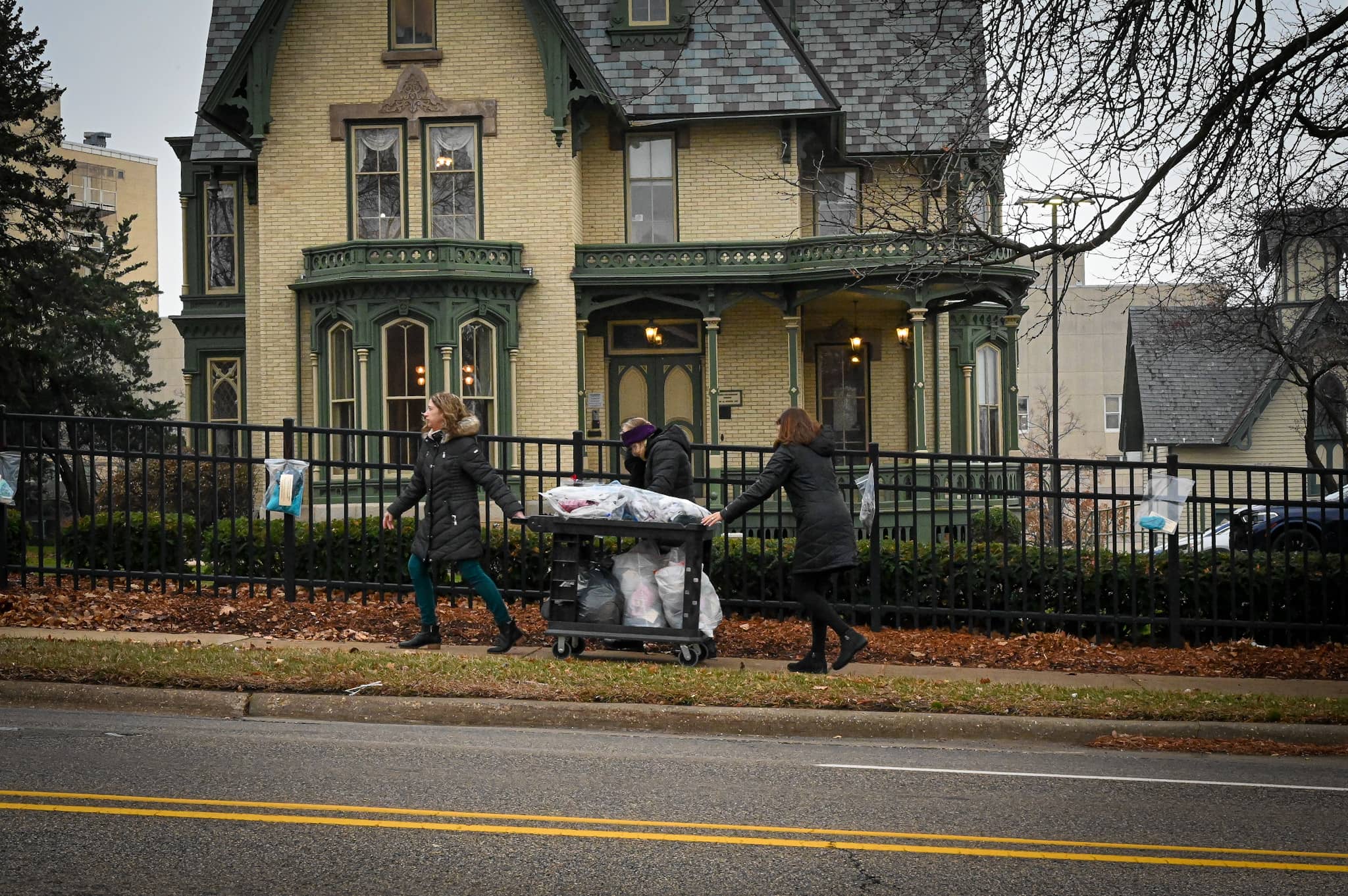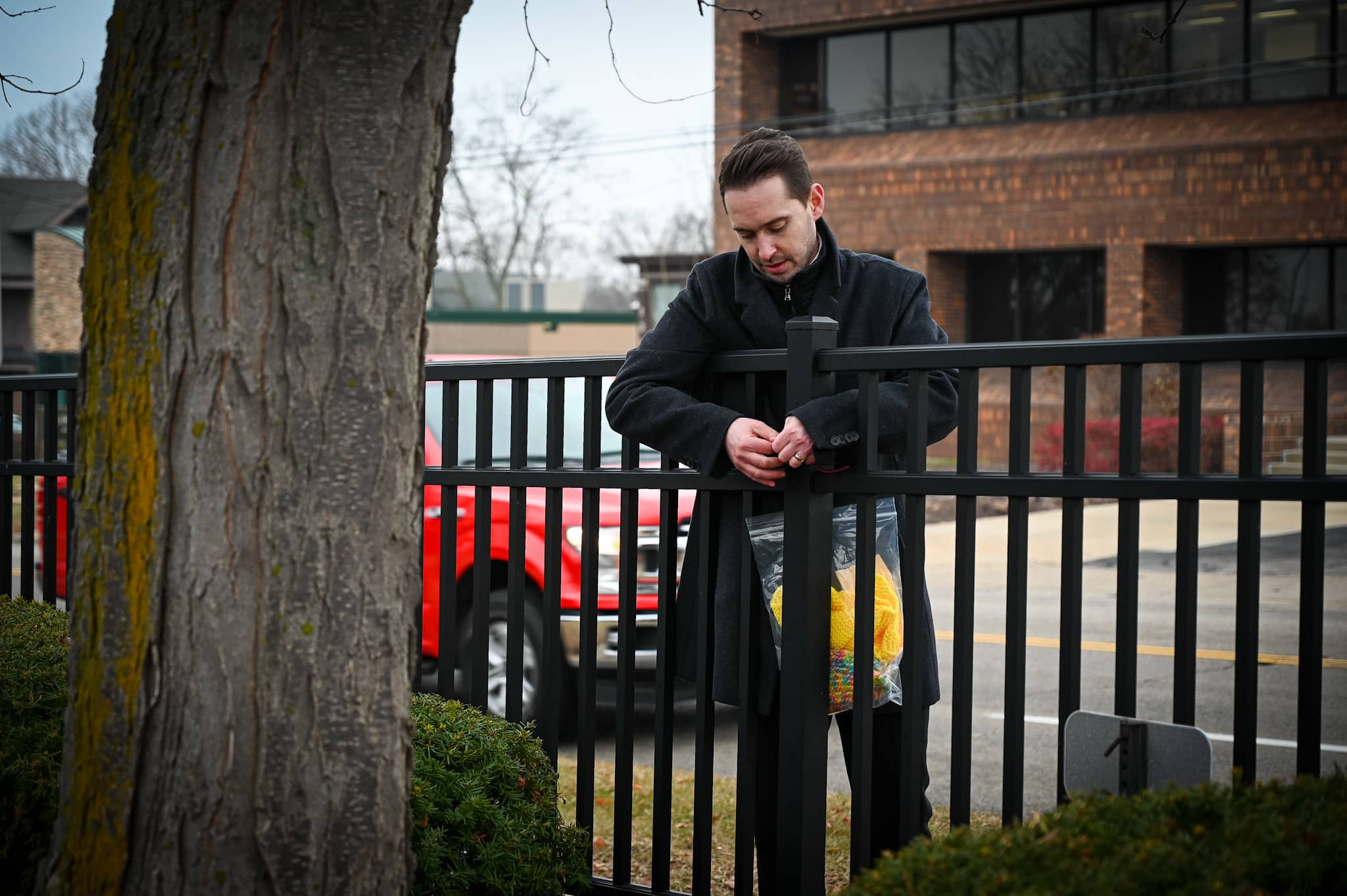 ---
This article is by Kevin Haas. Email him at khaas@rockrivercurrent.com or follow him on Twitter at @KevinMHaas or Instagram @thekevinhaas.