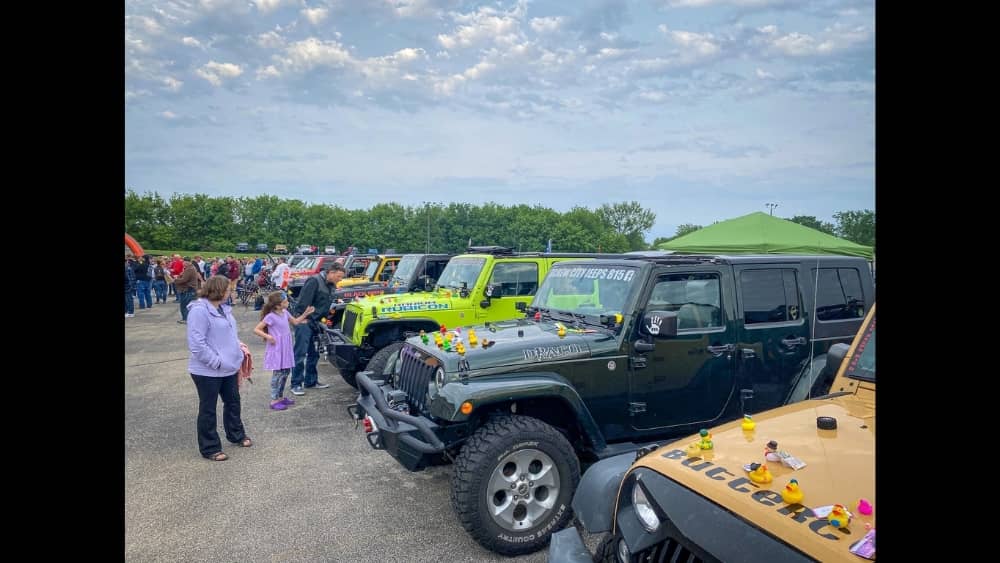 ROCKFORD — More than 200 Jeeps from the area gathered Saturday in the back parking lot of Crimson Ridge to celebrate Screw City Jeep 815 and Off Road 7's National Go Topless event.
Through raffles and a silent auction, the event raised money for Noah's Ark Animal Sanctuary and the Rockford Rescue Mission.
Melanie Boehme, event coordinator for Screw City Jeeps 815, was overjoyed with the proceeds from the event totaling at $3,100. Compared to last year, when the event competed with rainy weather and the coronavirus pandemic, when they raised $275.
Food trucks, 15th & Chris, TLK, and J&C Old Fashioned Ice Cream were on site, along with Noah's Ark, which stopped by with two adoptable puppies that ended up finding their forever homes.
"Probably one of the most successful and quickest adoptions at an event I've ever been to," Jaime Balke, kennel supervisor for Noah's Ark, said. "If I had known I would run out of puppies so quickly I probably would of brought three times as many dogs, but since this was successful, I can't wait to see what we're able to do together next year for adoptions."
Screw City Jeep 815 says they are excited to start planning next year's event.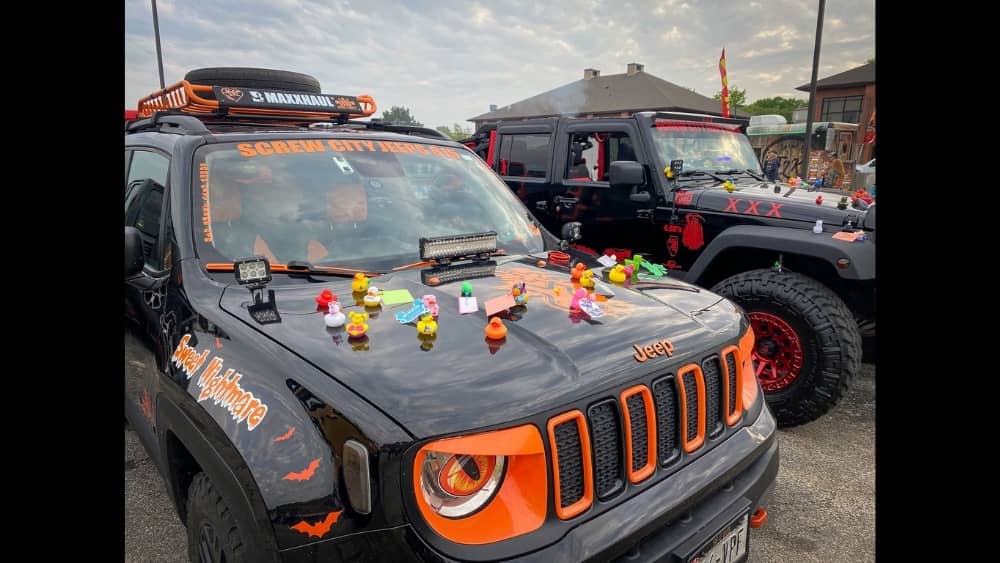 This article is by Chelsea Meyer. Email her at chelsea@b103fm.com.