Business: cindyrowemarketing.com |  bekindcrew.site
Owner: Cindy Rowe
Location: 635 3rd St. in Beloit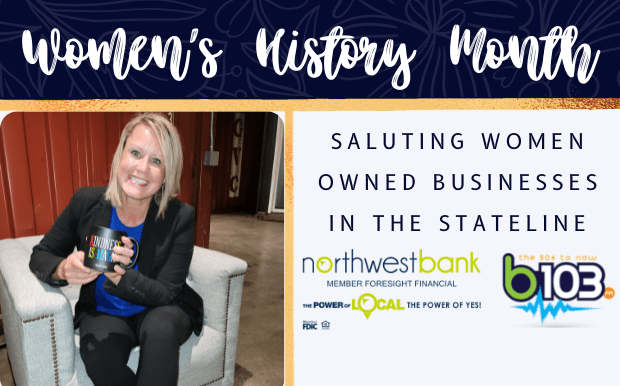 Tell us about yourself and
your

 

business

:

I am a multi-passionate entrepreneur with two businesses – Cindy Rowe Marketing, which began in 2016 and specializes in marketing services for small business owners including social media, branding, graphics, and more, and Be Kind Crew which launched in November 2021 and is an apparel company with a mission to spread kindness. With every purchase, a random act of kindness is performed as well as given to the purchaser. I also host a weekly Facebook Live Show with local business owners on Wednesdays, offers coaching services, does speaking engagements, and hosts educational workshops for small business owners to learn specialized tools.
What inspired you to start
your

 

business

?

I have always dreamt of owning my own business. My dad was a small business owner so I think it was in my blood. However, after college, I thought I was meant to have a big office, fancy title and a six-figure income. I forgot about my dream of being my own boss. Once I had everything I thought I wanted, I realized how miserable I was and didn't really have an impact in the world. I ditched my job as a VP of marketing for a bank and started my marketing company. Last year, I decided to launch the Be Kind Crew after having the same dream three different times. I love spreading random acts of kindness (For the past 7 years I have spent my entire birthday month of October doing a random act every day as a way to celebrate my birthday) and I want to encourage and inspire others to do the same. Our apparel line is more like a message with a mission.
What's it like being a female
business

owner here in the Stateline?

It's crazy, fun, challenging yet rewarding. I don't necessarily find it difficult because I'm a female. But I do recognize that it's important for me to be grateful for the opportunities. I love the community and the way they support local — it's something to treasure.
What advice would you give to a woman wanting to start her own
business

?

DO IT! Don't overthink about it. Find resources and other women business owners that you admire and chat with them. Set goals and create a plan. Be open to feedback and network as much as possible. Tell everyone what you are doing and how they can support your business. Have fun and remember why you started.
Who or what has been
your

 biggest support system as a female 

business

 owner in the community?

Definitely other female business owners, my close friends, my family and fiancé. I also think the networking groups I've been active in have helped me grow and encouraged me along the way.