Business: Event Floral
Owner: Erin Stoffregen
Location: 7302 Rock Valley Parkway in Loves Park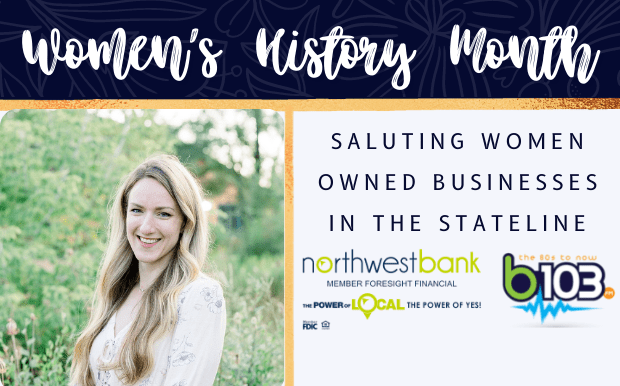 In 2003, Event Floral was created to artistically cater to events and weddings. Founder Deb Quillen's goal was to focus on superior service and innovative designs. Working for Quillen through out her high school and college years, current owner Erin Stoffregen learned the business, took over and started planning for the future of Event Floral.
Eight years later, while also opening their brand new facility in August 2017, Event Floral continues to offer full service floral order, event decorating, and delivery services.
"With any industry, you've got to get your foot in the door, so maybe it's starting out something simple in a shop or starting to learn the tricks of the trade," Stoffregen said, giving advice for any woman who wants to get into event decorating. "But then as a woman, and ya' know what other hats you may be wearing — whether it's motherhood, whether it's friendships, or faith or service, whatever you might also be called to do — finding that balance and prioritizing is always a challenge and always a struggle and still something we're working on."
Event Floral is also helping give back to Ukraine during this tough time, with a bouquet special. Right now, their cooler is filled with $20 handtied gorgeous bouquets. Each one that is purchased, they will be donating $10 to the non-profit EnVision Europa.
One of Event Floral's team members joined forces and has been working closely to build this nonprofit. The funds raised will assist local pastors in Romania and Ukraine who are providing housing, food, medical supplies and on the ground support for those both in Ukraine and who have sought refuge in Romania, including five foster families totaling almost 60 children.
They are running this promotion until next weekend and are open weekdays 9 a.m. to 4 p.m. and Saturday 9 a.m. to noon. They re located at 7302 Rock Valley Parkway in Loves Park or visit their website for more info, HERE.
You can hear the full interview with Stoffregen on the B103 Morning Routine Below: