Business: Painting4U
Owner: Vicky Grondzki
Location: 824 Windsor Road in Loves Park, Illinois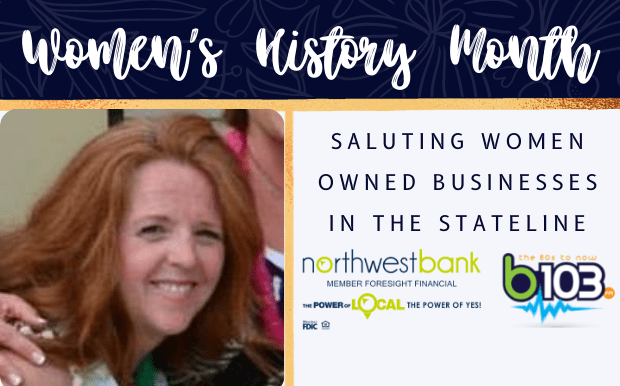 Painting4U is a  locally woman-owned painting company specializing in commercial, industrial, and residential painting. Owner and Operator, Vicky Grondzki has done a lot of commercial painting, including a few local schools in the Stateline for the past 12 years.
"I do a lot of factory work," Grondzki said on an interview with the B103 Morning Routine. "I have a Rockford Park District contract, which I get to paint a lot of fun things with them."
Grondzki says, she is on her third contract with the Rockford Park District so when this is up, she will have been working with them for 15 years. Painting gazebos, and community centers, the Forest City Queen, she's also painted things at Klehm Arboretum & Botanic Garden.
"I paint every year for Rockford School District. I think I've painted every small gym in Dixon School District, and one wall in the high school gym." Grondzki said.
You can hear her full interview, below!