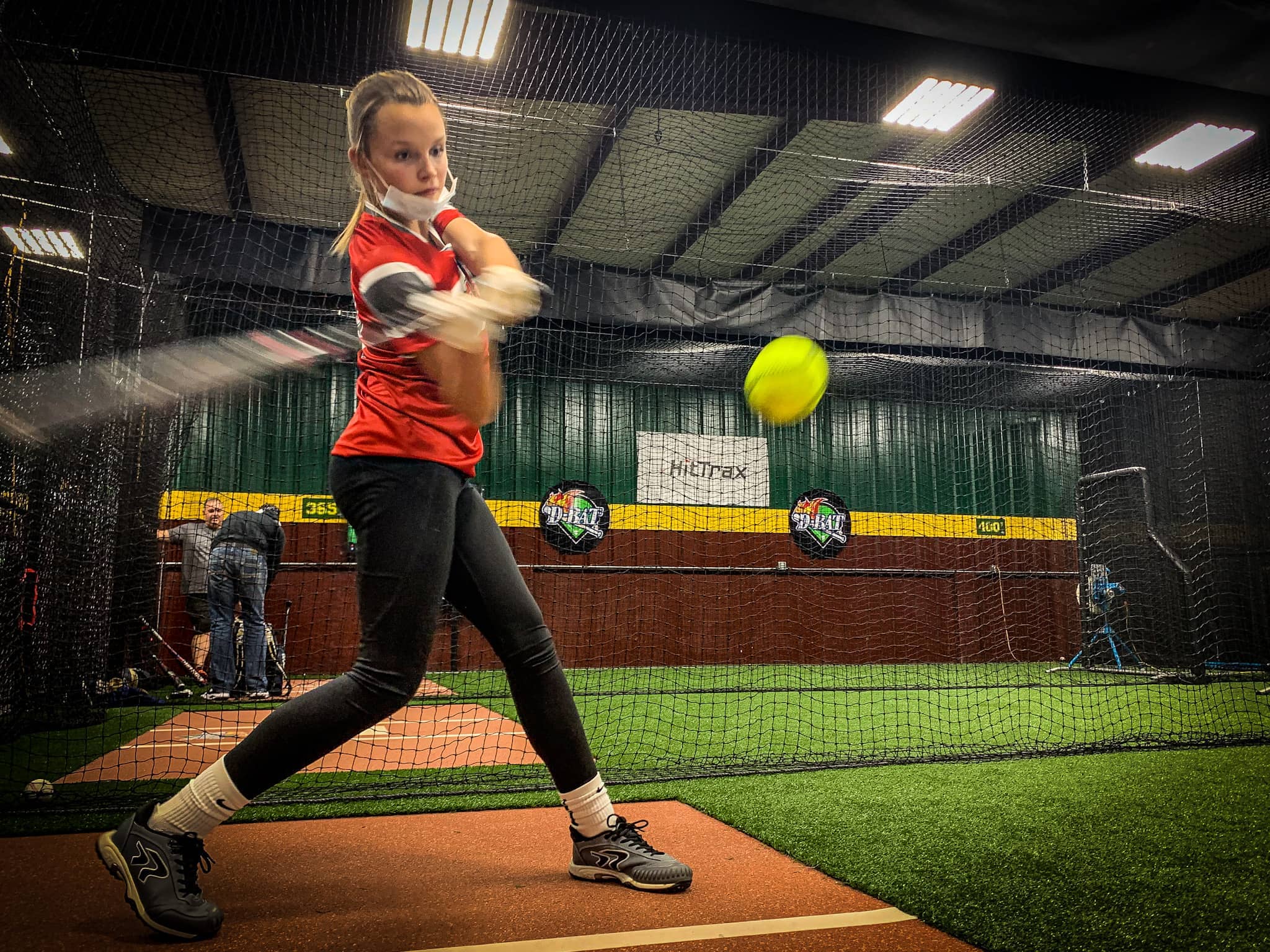 LOVES PARK — A new business aims to help athletes hone their pitching, hitting and fielding skills inside a facility that lets you practice year-round.
D-BAT Rockford offers personal instruction, teaching and training to softball and baseball players at all levels — whether you're just knocking your first hits off a tee or fine-tuning your swing for college or the pros.
The facility, which is located at 8185 Commerce Drive near Rivets Stadium and Costco, has two pitching machines that serve up either baseballs or softballs. There is also a lane to practice pitching and five cages for various batting drills that can be opened up into one field for other training.
With the cold winters in northern Illinois, the indoor training ground is key to help athletes make progress on their skillset once the snow flies and temperatures plummet.
"In today's sports you have to be working at your sport year-round basically once you're in high school, and often it's starting before that," said Daytona Bryden, a hitting instructor at D-BAT Rockford. "Yes, weather-wise we are at a disadvantage where we're at, but having a facility like this is … kind of that equalizer."
Bryden, a 2013 Hononegah High School graduate, went on to become one of the greatest hitters in the history of University of Wisconsin-Whitewater. During his senior year in 2018, he batted .488 with an .855 slugging percentage. He hit for the cycle twice that year and was named the Division III NCAA Player of the Year. He still holds the career batting average and stolen base record at UW-Whitewater.
His skillset is an example of the quality of instruction players can receive at D-BAT Rockford.
"It's super rewarding working with kids and getting them to learn something new, watching them apply it and then having that ah-ha moment … and watching them have just have that much more success," Bryden said. "It's been so rewarding. I love what I do here."
(story continues below photo)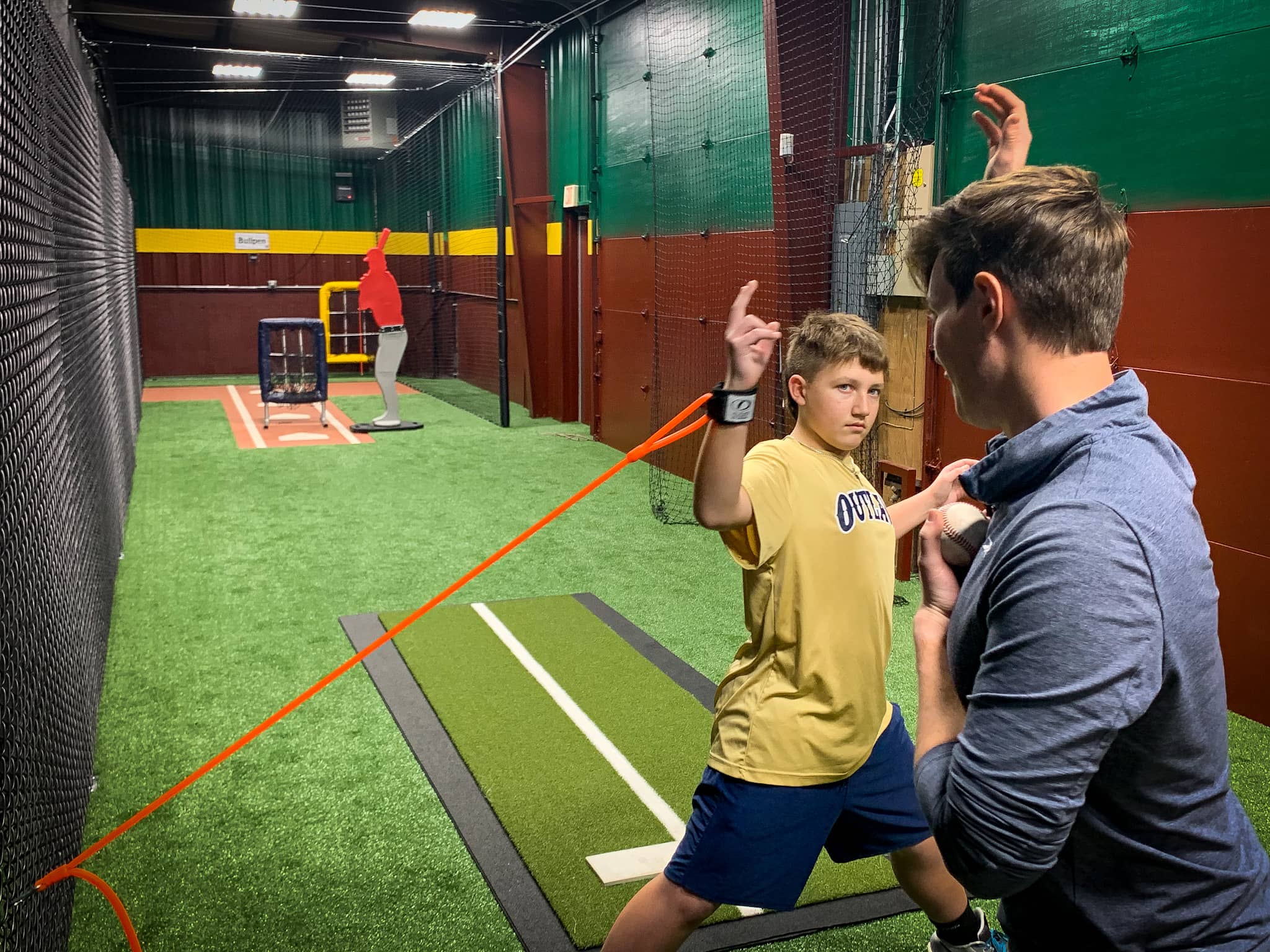 Grand opening
The facility has varying rates for non-members and different membership levels.
D-BAT, which stands for Developing Beliefs, Attitudes and Traditions, was founded in 1998 by Cade and Kyle Griffis. The first location was a small facility in north Dallas.
The local franchise is owned by Anna Ewing, and it had a soft opening in mid-October. D-BAT Rockford will celebrate its grand opening from 11 a.m. to 3 p.m. on Saturday with free access to its pitching machines and tips from instructors. It will also discount items in its pro shop 25%.
Bryden said it is a good opportunity for anyone to check it out for free and see how they like it.
"Most people once they come here, it's usually a wow factor just seeing how nice it is," Bryden said. "Everyone is not really use to having something like this in the area."
About | D-BAT Rockford
Where: 8185 Commerce Drive, Loves Park
Hours: 10 a.m. to 9 p.m. Monday through Friday; 10 a.m. to 5 p.m. Saturday; noon to 5 p.m. Sunday
Phone: 815-800-3228
Cost: See pricing here
On the web: dbatrockford.com; facebook.com/D-BAT-Rockford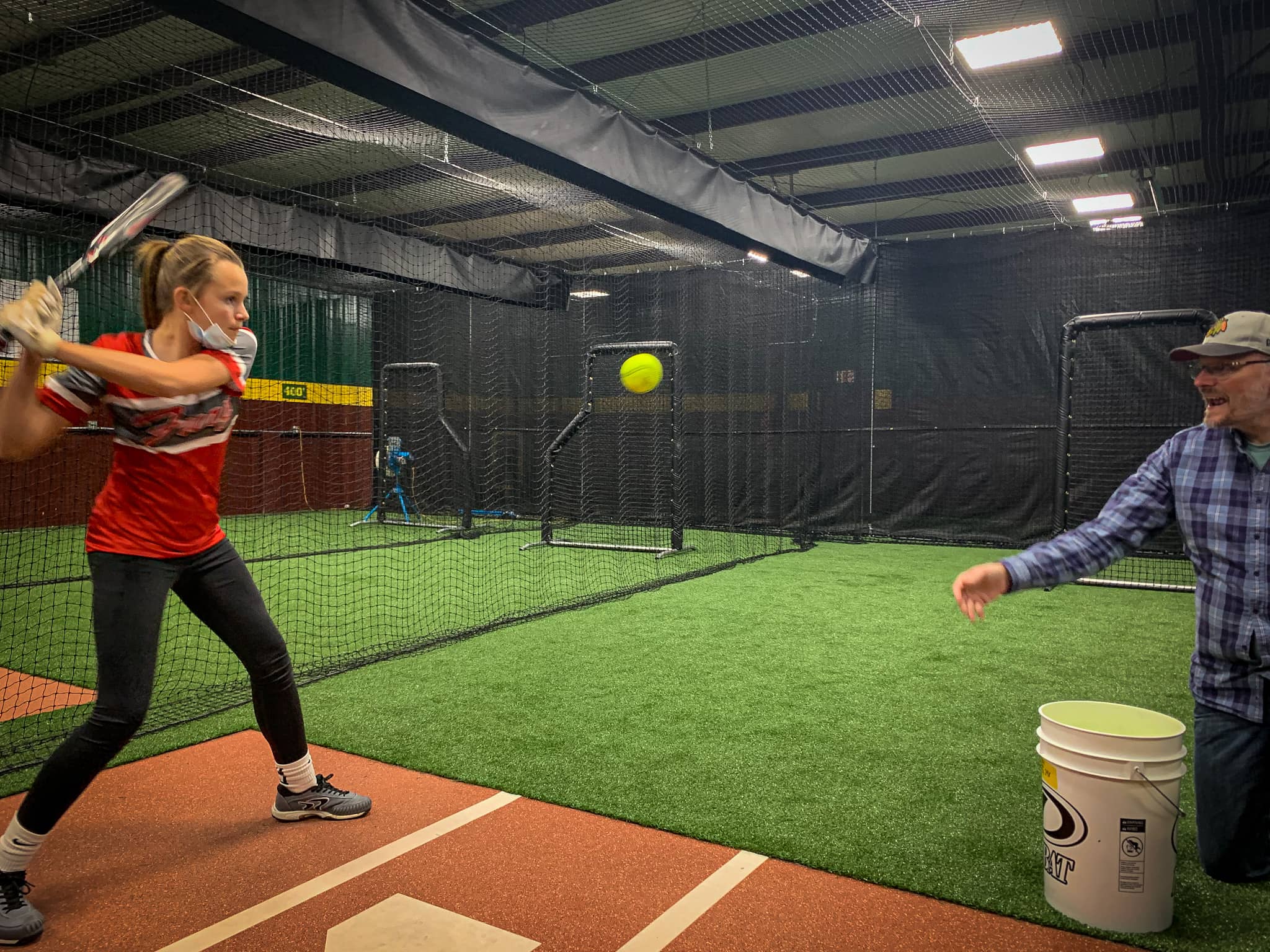 This article is by Kevin Haas. Email him at khaas@rockrivercurrent.com or follow him on Twitter at @KevinMHaas.