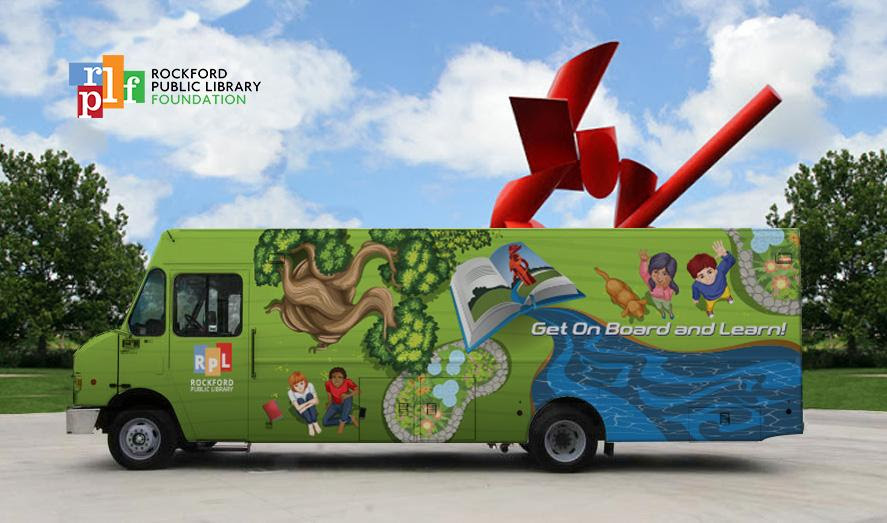 Our local public libraries have been tested in so many ways this past year. From expanding their menu of available online programs to offering curbside pickup and so much more, the Rockford Public Library is truly more valuable to our community now more than ever be before.
This Spring Rockford Public Library's new Mobile Library will be hitting the streets! Where bricks and mortar limit how many people they can serve, this service model allows the library to meet people where they are in our local community. Including senior centers, community centers, festivals and anywhere else the road may take them.
In an effort to reach as many community members as possible and provide the library with the materials needed to fill the mobile library, the Rockford Public Library is asking for your help. Your gift will allow Rockford Public Library to reach more people, expanding their opportunities to read, play and learn.
How your contribution can help!
$25 gift will purchase 3 board books for new readers
$50gift will purchase 3 graphic novels for teens
$100 gift will purchase 6 new adult fiction books, including large print
$250gift will purchase 6 Science, Technology, Engineering, Arts, and Math (S.T.E.A.M.) kits
$500 gift will purchase equipment to host video gaming and Family Mobile Movie Nights
For more information about the mobile library, online programs or to make a donation for Library Giving Day, click HERE.