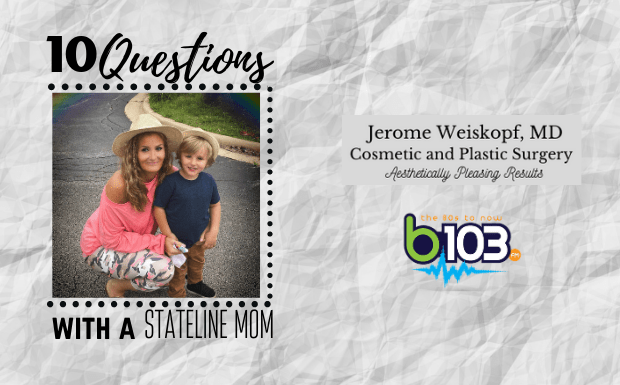 Name: Melanie
Age: 43
Town: Machesney Park
Marital Status: Single
Kids: 23 yr old daughter Jacey and 18 yr old son Collin. Plus I help raise my grandson Jaxon who is 3 and has cerebral palsy
Occupation: Photographer and manager
1. Do you have a sarcastic "Mom of the Year' moment you'd like to share?
Putting up a sign today saying "If you can't wash them, do not use them" 🙂
2. What was childbirth like for you?
Both were difficult and over 20 hours long but one was a Mother's Day gift and the other was a birthday gift
3. If someone walked into your house right now…what would they see?
A lot of pink and Jaxon's toys
4. What's something simple that you love getting to do alone when you get the chance?
Binge watch good shows
5. What was the first thought you had when you found out you were pregnant?
Oh s***!
6. What do you daydream about?
Traveling
7. What's one thing you miss being able to do before you had children?
Travel
8. Any regrets?
Wishing my kids could have had it easier. They had to grow up as we are a team due to me being an only parent and it shouldn't have had to be that way.
9. Do you have a good support system?
Unfortunately no…but we are still here even with me fighting tough health battles. Luckily we do have eachother!
10. Fill in the blank:
"I need more __Beach time__ right now!
Click below to read about more moms and to be featured next…