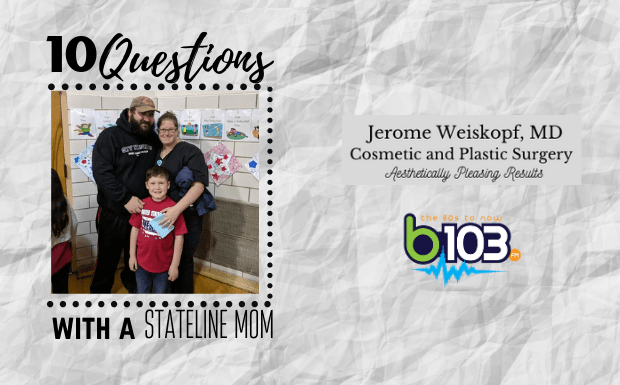 Name: Janet
Age: 30
Town: Rockford
Marital Status: Married
Kids: 2 Boys. Jasper is 9 and Billy is 3
Occupation: Certified Medical Assistant at OSF Surgical Group
1. Do you have a "vent buddy" when you are about to lose it?
I call my sister Brianna, she always gives the best advice.
2. Do you make time for date nights?
We try to have date night once every two months.
3. What's one part of parenting that you're going to do differently than your parents did?
I feel like I give more freedom to my boys. I would actually ask them what they want to do instead of telling them you are doing soccer so you better practice!
4. Are you strict with electronics? Do your kids have smartphones?
My children earn tablet time. I do have a deal with my 9 year old, when he goes to middle school he can have a phone.
5. What's your favorite aisle in your favorite store?
My favorite store is aldi, their "aisle of shame" is my go to.
6. What's something you totally "get" now that you are a mom?
I guess I understand the meaning of sacrifice because you really do a lot of that as a mom.
7. Do you get any "Me" time? If so, what is it?
A bath and a book.
8. What's something parenting wise you wish you were better at?
I wish I had more patience.
9. If you could hire help for something…what would it be?
I would hire a maid!
10. Describe the inside of your car right now?
Not a war zone but also not the Ritz Carlton!
Click below to read about more moms and sign up to be featured next!