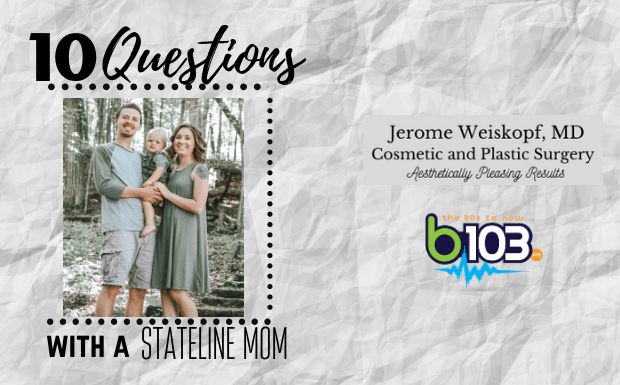 Name: Hayley
Age: 25
Town: Pecatonica
Marital Status: Engaged
Kid's genders and ages (names optional): Bryson (male) 21months
Occupation: Executive assistant
1. How are you feeling right now?
Happy that the sun is finally out and for the good weather!
2. If you could go back to one part of your kid's life and enjoy it all over again…what would it be?
I would go back to the newborn stage and try to enjoy that more. I feel like it went by so quickly!
3. Was it difficult trying to get pregnant?
Not so much for me, but we did try for about 3 months before we got pregnant.
4. Do your kids do chores? If so, what? Do they get an allowance?
Not yet, being that he is still under 2 but I do try to get him to help me pick up his toys.
5. What's one "mom chore" you would forever outsource if you could?
Putting away laundry!!!
6. Do you have any picky eaters? How do you deal with it?
My son is a very picky eater, if he doesn't like it it goes right on to the floor to our dogs so I don't even have a chance to make him try and eat it. LOL
7. Do you daydream about being a stay at home mom/working mom?
I daydream about being a stay at home mom often because I feel like I am missing out on the little things or that I could be doing more with him if I was at home.
8. What's your (honest) meal plan for the week?
Honestly, I have no idea until I look in the fridge/freezer when I get home from work every day. Every so often I order from Home Chef just so I don't have to figure out what to make for dinner at least 3 nights a week!
9. What's the one thing you would have done differently so far with your kids?
For me personally, I don't think there is anything different that I wish I would have done so far. We all make mistakes and get down on ourselves as moms but without those mistakes, we wouldn't have learned from them.
10. What are you currently obsessed with? Wedding planning!
I got married on October 3 so that is about all I have been obsessing over in my spare time trying to make sure that everything is ready. My worst fear is that I forgot something important!
Sign up below to be our next featured mom!
Stateline Moms: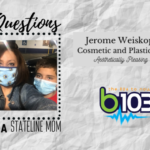 Name: Shirin Age: 40 Town: Roscoe Marital Status: Married Kids: boy 12 and a girl 10.5 Occupation: 3rd-grade teacher 1. Do you have...
Read More