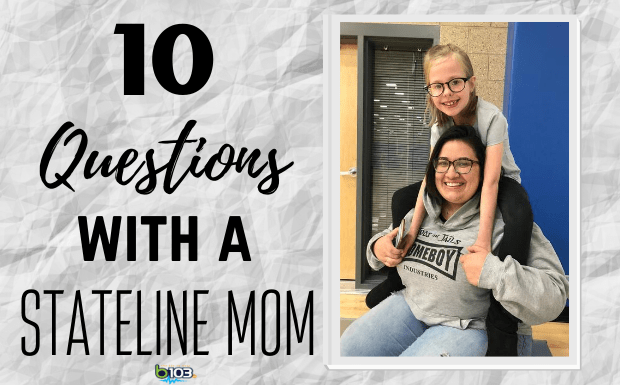 First Name: Amanda
Age: 28
Town: Rockford
Marital Status: Single
Kid's genders and ages (names optional): Tori, girl, 10
Occupation: Bank Teller
UNIQUE FACT: Amanda adopted Tori!
1. Do you have a "vent buddy" when you are about to lose it?
I have two friends, Gretchen and Angie that I go to for different things to vent about.
2. What's one part of parenting that you're going to do differently than your parents did?
I let tori march to the beat of her own drum.
3. Are you strict with electronics? Do your kids have smartphones?
I'm not strict with electronics, except I try to limit the use of them. She does not have a smartphone and I told her she can have one when she starts driving.
4. If you get a night alone with the TV, what are you watching?
Currently, I'm rewatching Greys Anatomy
5. What's something you totally "get" now that you are a mom?
That you truly be your child unconditionally no matter who they love or end up being and you'll go to the end of the earth for you child.
6. Do you get any "Me" time? If so, what is it?
My "me" time consists of taking a nap.
7. If you work out of the house, what's your daycare plan?
My mom has been watching her while I work which I'm EXTREMELY grateful for.
8. What's something parenting wise you wish you were better at?
Following through with my discipline, I'm a little too lenient sometimes.
9. If you could hire help for something…what would it be?
Someone to clean my house.
10. Describe the inside of your car right now?
Shockingly for me, my car is pretty clean at the moment.
Read more Mom stories below and submit your info to be featured next!