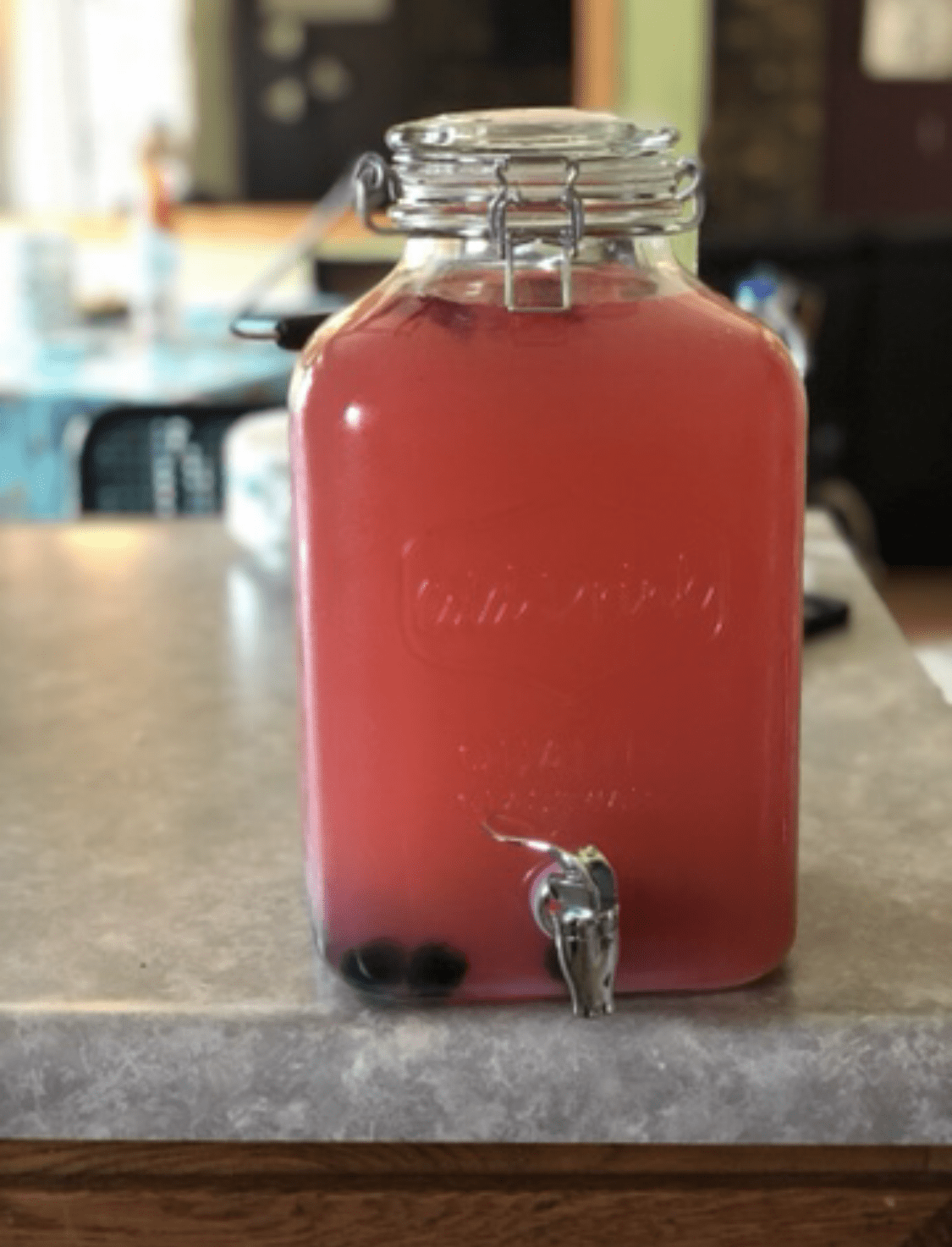 We asked our listeners on our B103 Facebook page, "What is your go-to summer drink?" Some answered diet coke, gin and tonic on the rocks with lime, AND a drink called Hippie Juice.
I had a friend's socially distanced birthday party this weekend and thought I would put my mixologist skills to the test and recreate it and needless to say… it was a hit! The recipe calls for watermelon vodka, coconut rum, triple sec, and pink lemonade mix. I also cut up and put in fresh strawberries, blackberries, and blueberries. You can use Malibu but I used Rum Haven which is made with coconut water. YUM!
Hippie Juice:
1

 

cup

 

Watermelon Vodka

1

 

cup

 

Triple Sec

1

 

cup

Rum Haven or Malibu

3 cups of

 Pink Lemonade mix

2-3

 

cups of

 

water,

add more or less if desired

5

 

large

 

strawberries/blackberries/blueberries
Mix all ingredients in a large pitcher, throw on ice and ENJOY! Hippie juice is my new favorite summer drink all thanks to our listener, Christina.