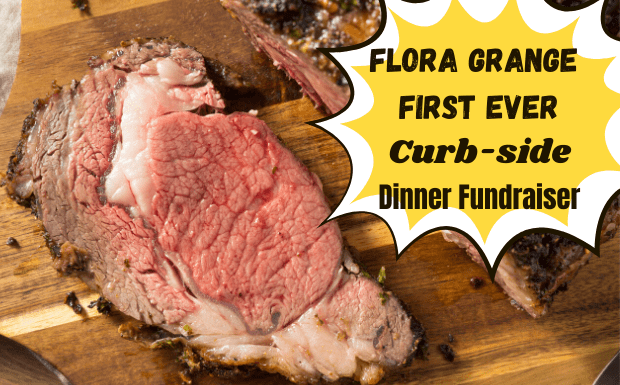 For the first time ever, Flora Grange in Belvidere is offering curbside pick-up. Take a ride in the country and pick up a mouth-watering roast beef dinner at the Flora Grange Hall at 2105 Stone Quarry Rd (Appleton) 3 miles south of bypass 20, on Sunday, May 31st from 11:00 am to 1:30 pm.
Orders for the dinners must be placed by 5:00 pm Friday, May 29th. You can place the order by either calling 815-543-2721 or by going to their Facebook page and filling out the order form. Dinners are $10 (children 8 and under are $6). Pay cash or check when you pick-up.
Dinners include tasty tender roast beef, mashed potatoes, and gravy, green beans and choice of salad, slaw, tossed or fruit mold, and a dinner roll.
Flora Grange is a local chapter of the National Grange. The Grange is a non-profit family community service organization with its roots in agriculture. Flora Grange was founded in Boone County's Flora Township in 1910. For more information, please visit their website.
https://www.facebook.com/permalink.php?story_fbid=10163580888480026&id=322441875025