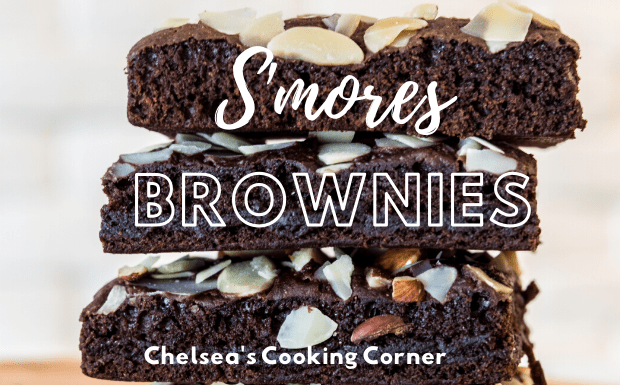 Just when I thought I had eaten every brownie possible, I found this recipe. S'mores brownies! This week I won't burn down the house attempting to make a sweet treat.
Ingredients:
1 box of brownie mix (plus ingredients that are listed on the box)
1 bag of mini marshmallows
1 cup of marshmallow fluff
2 tbsp. hot fudge sauce (warmed)
crushed graham crackers
Preheat your oven to 350 degrees and line an 8″x8″ pan with parchment paper.
Prepare brownie mix according to the package directions. Crush graham crackers at the bottom of the pan and pour brownie mix on top. Bake until a toothpick comes out clean, normally about 45 minutes. Let cool for about 15 minutes.
Heat broiler. Use the bottom of a wooden spoon and poke holes all over the brownies.
Microwave the marshmallow fluff with 1 tablespoon of water until its able to be poured. Pour onto poked brownies.
Top with a layer of marshmallows and broil until golden brown. Normally about 2 minutes. WATCH IT.
Drizzle the hot fudge and garnish with crushed graham crackers
Don't forget the glass of milk! You'll need it after having one of these delectable brownies!