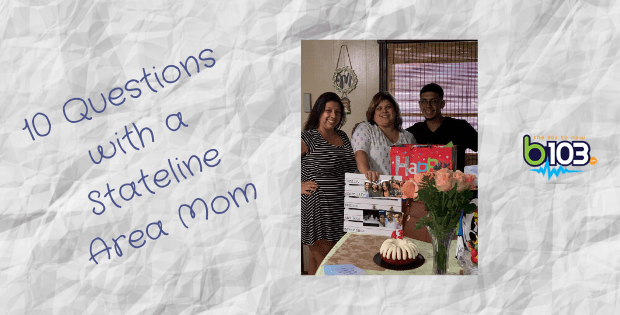 Name: Carmen
Age: 43
Town: Rockford
Marital Status: Married
Kids: Son 28 & daughter 24
Occupation: CSR
1. Did you always plan to be a mom one day?
No
2. What's something you realized after becoming a mom that you should never leave the house without?
Kleenex
3. If you get a night out, what do you like to do?
Movies is what I like to do.
4. Were you strict about the food your kids ate?
Yes I was.
5. Is there something you used to secretly judge moms about until you had your own?
No
6. Have you ever felt judged by other moms?
Yes
7. What's your biggest worry right now?
Safety for my adult children.
8. What are some fun traditions you have with your kids?
Doing Christmas cookies.
9. If you could hire help for something…what would it be?
House cleaning.
10. Describe the inside of your car right now?
Dirty due to winter ❄️
Read about more moms and sign up to be featured next by clicking below…