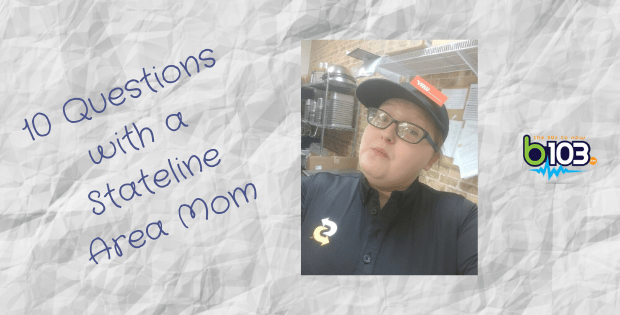 First Name: Samantha
Age: 26
Town: Belvidere
Marital Status: Single mom, in a relationship
Kids: 5 year old son Michael
Occupation: Subway Manager
1.  Do you have a "vent buddy" when you are about to lose it?
Yes, my kid's best friend's mom and my cousin.
2.  Do you make time for date nights?
I wish. We try.
3.  What's one part of parenting that you're going to do differently than your parents did?
Speak more positively and be more supportive.
4. What's something parenting wise you wish you were better at?
Time management
5.  Are you strict with electronics? Do your kids have smartphones?
He doesn't have a smartphone and yes, he has to earn screen time
6.  If you get a night alone with the TV, what are you watching?
Drama shows, maybe crime.
7.  What's your favorite aisle of your favorite store?
Walmart office supplies.
8. What's something you totally "get" now that you are a mom?
Unconditional love
9. Do you get any "Me" time? If so, what is it?
Yes. Sleeping on and off all day.
10. Describe the inside of your car right now?
Disaster!