I've had lash extensions in the past. I liked them, but my make up routine is pretty low key so I always felt like they were a bit too much for me. I'd been hearing a lot about lash lifts and tints so I decided to give it a try. I headed to my favorite place to pamper myself, Xeno Salon & Day Spa, and got it done.
Here's my before picture. Lashes are pretty non-existent without mascara!

I wasn't sure how the lift part worked. I'd heard it was like getting a perm for your lashes…and that's pretty much what it's like! Your lashes are literally wrapped around rollers with a solution specially formulated for your eyelashes. It's perfectly safe! The smell sorta reminded me of when I used to get perms in the 80s…ahh the good 'ol days 😉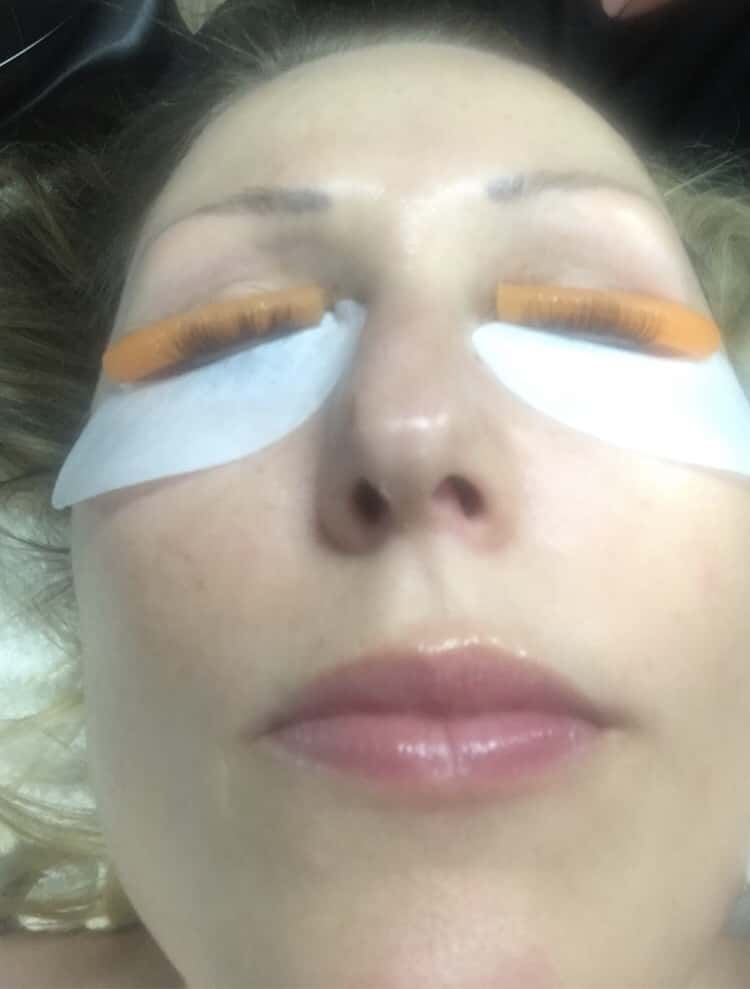 After the lift part was set, a black tint was carefully painted on my top and bottom lashes.
Here are a couple pictures of the end result. I'm wearing absolutely no eye make up.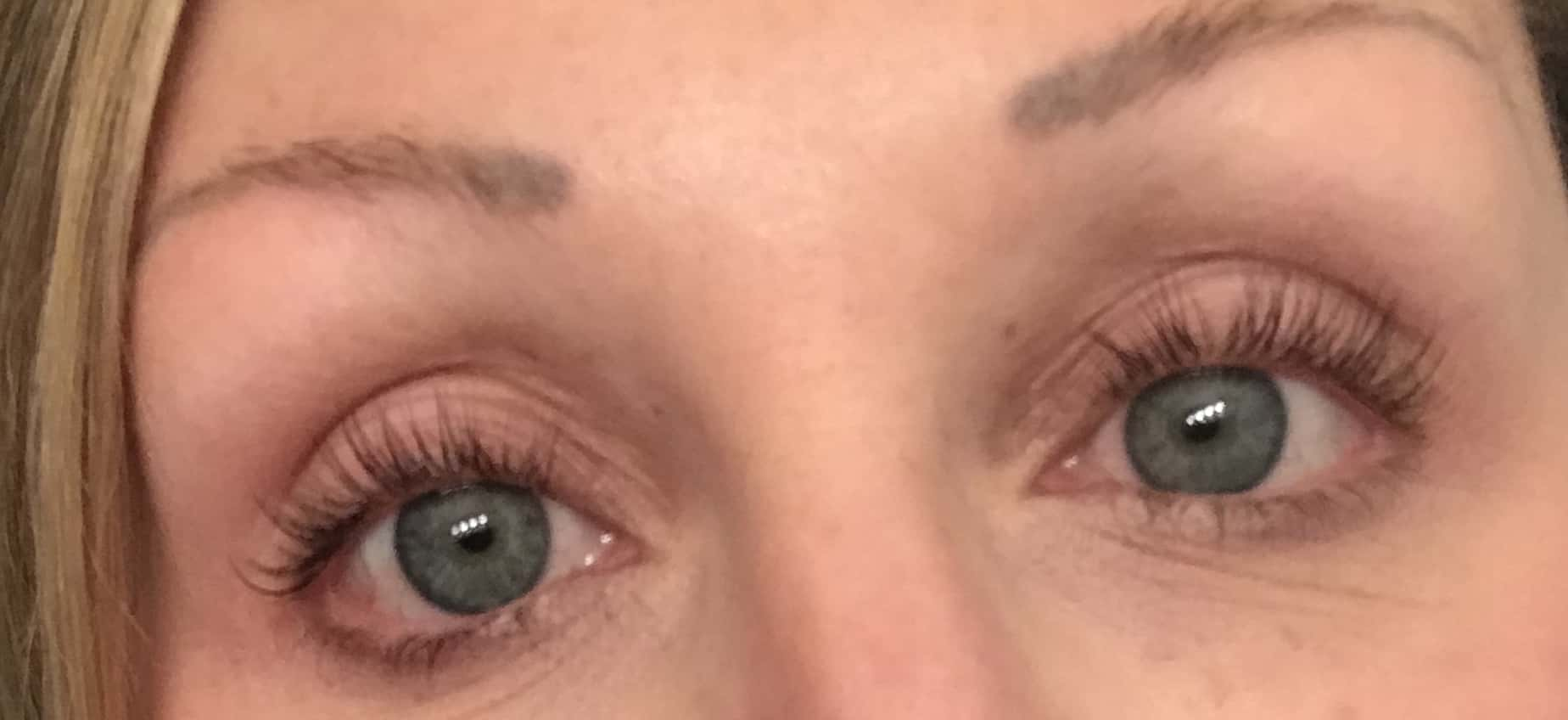 I gotta say I was really impressed! The procedure was painless and took less than 45 minutes total. The look is very natural and perfect for someone with medium to longer lashes. I've been waking up the last few days with beautiful lashes and it's awesome! With proper care, the lift can last about 3 months. The tint will fade in 3-4 weeks but can be touched up in between lift treatments. You can wear mascara with the lift but you will probably find you don't need it.
The cost for a Lash Lift & Tint at Xeno Salon & Day Spa is $75. I say go for it!
~Lisa Tyler