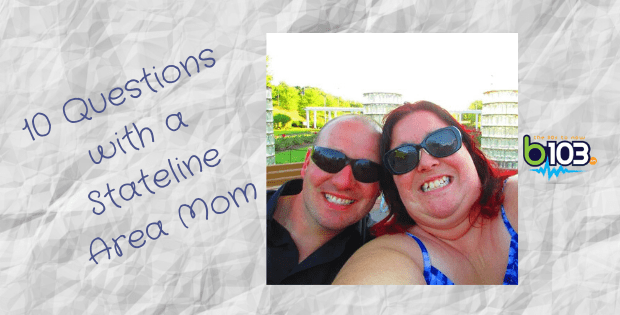 Name: Michelle
Age: 37
Town: Rockford
Marital Status: Married 21 years to my high school sweetheart!
Kids: One son Kacey who is 15
Occupation: Para for RPS 205 in 5th grade. Self contained.
1. Did you always plan to be a mom one day?
Someday…just not as soon as it happened.
2. What's something you've realized since becoming a mom that you should never leave the house without?
Your sanity lol
3. If you could have a kid free night out, what would you do?
Go out to dinner and maybe a movie or something like volcano falls
4. Are you strict about the food your kids eat?
Not too strict
5. Is there something you used to secretly judge moms about until you had your own kids?
Disclipine
6. What's your biggest worry right now?
My son getting good grades and money
7. What are some fun traditions you have with your kids?
Letting my kid have sleepovers every few weeks depending on grades and chores
8. If you could hire help for something…what would it be?
Financial stuff
9. What's the weirdest item in your purse?
I don't carry a purse. I have a wallet around my neck
10. What is something you think children should be taught in school?
I actually have 2. Respect for others and financial stuff like learning how to save money but also how to pay bills and make a budget as young as you can.
Read about more moms and find out how you could be featured next by clicking below…