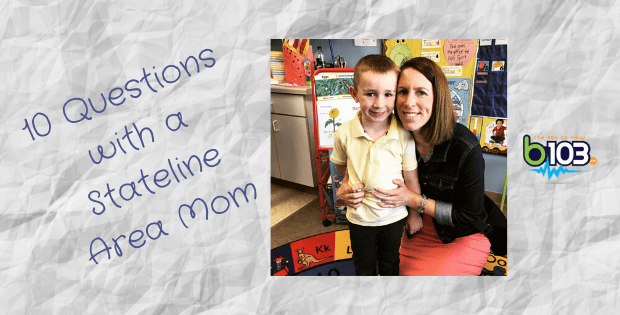 Name: Shari
Age: 34
Town: Rockford
Marital Status: In a Relationship
Kids: 5 year old son named Chase
Occupation: Program Coordinator
1. Did you always plan to be a mom one day?
I always thought about wanting to be a mom.
2. What's something you've realized since becoming a mom that you should never leave the house without?
Extra clothes, Baby wipes, Water, and Snacks.
3. Are you strict about the food your son eats?
Not really. We don't keep a whole lot of sweets in the house.
4. What's a simple thing you love getting to do alone now that you are a mom?
Bake.
5. Have you ever felt judged by other moms?
Big time. But to each their own.
6. What's your biggest worry right now?
That I'm raising my son to be a respectful young man.
7. What are some fun traditions you have with your son?
Pumpkin carving, decorating the Christmas tree, decorating the house for all the holidays.
8. If you could hire help for something…what would it be?
To maintain the yard.
9. What's the weirdest item in your purse?
A pair of extra socks and underwear for my son.
10. Fill in the blank: "I need more ______ right now."
Me time.
*Interested in being our next featured mom? Email Lisa Tyler: Lisa@b103fm.com*
Read about past featured moms here: https://www.b103rockford.com/10-questions-with-a-stateline-area-mom/