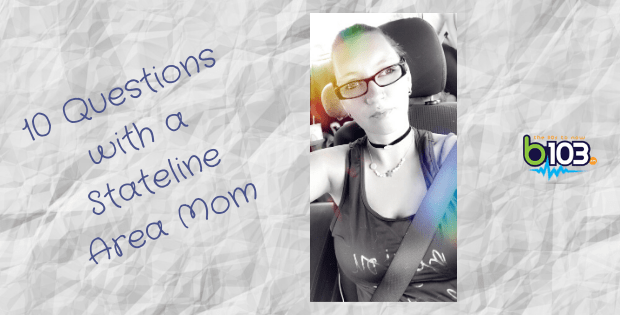 Name: Tiffany
Age: 31
Town: Rockford
Marital Status: Married
Kids: Nevaeh 8, Cooper 7, & Peyton 5
Occupation: Part-time package handler.
1. Do you make time for date nights?
We try to but it's not easy because when we have extra money to go out, it's just enough to go out. We have to ask family to watch the kids so it's free, but it's not easy to get my family to help with anything.
2. What's one part of parenting that you're going to do differently than your parents did?
I try to show them that I love them and also tell them often (maybe even too much if you ask them)
3. Are you strict with electronics? Do your kids have smartphones?
My kids do have iPhones also xbox and laptop but they are restricted to times and what they can do on them.
4. If you get a night alone with the TV, what are you watching?
The Affair, The Bold Type, and Younger.
5. What's your favorite aisle in Target or your favorite store?
Clothes and make up but most anything for clearance I am a mom of three I love a steal lol.
6. What's something you totally "get" now that you are a mom?
The love for another human being. I didn't think I could love somebody the way you love your kids. My parents never really showed love.
7. Do you get any "Me" time? If so, what is it?
Yes, I get my nails done every 3 weeks.
8. If you work out of the house, what's your daycare plan?
My husband and I work different shifts that way we don't have to rely on day care. I don't trust them at all.
9. If you could hire help for something…what would it be?
Organization for my home.
10. Describe the inside of your car right now?
A tornado.
*Interested in being our next featured mom? Email Lisa Tyler: Lisa@b103fm.com*
Read about past featured moms here: https://www.b103rockford.com/10-questions-with-a-stateline-area-mom/