Rebecah Lamb – Mornings 6 to 10 am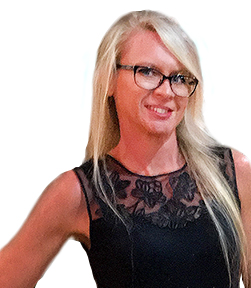 Once painfully shy, my 8th-grade History teacher told me I needed to be in the public's eye. Maybe he was pushing me out of my shell or maybe he was on to something, none the less, I found myself with my first radio job in high school. Now, a Mom of a 20 something and an elementary kid, it's hard to keep up, but I manage…barely! My husband shares my very dry sense of humor and puts up with my wide variety of the four-legged type around the house as I could have an island full plus some. My love for any type of animal runs deep, as I have many dogs and cats and am usually running a mash unit in the garage for mice and other furry critters.
As we recently moved to the countryside in Wisconsin, I love the drive to Rockford to help start your morning! I sure appreciate you making b103 apart of your day!